#NoSpendSeptember Challenge
Saving money and putting some bucks aside is a real challenge in our times.
A NoSpendSeptember sounds like a dream for most American families.
It's harder than it seems.
You have to commit to it and take the decision into every aspect of your life.
There are days when you're going to say you deserve an extra latte, you earned that cookie or you have to buy that stuff since it's a sale. It's a bargain.
A bargain isn't a bargain if you don't need it.
Suze Orman, renown American author, financial advisor, motivational speaker, is the voice behind this perfect money-saving advice: "Live below your means but within your needs." That is the reason we are starting a #NoSpendSeptember Challenge.
#NoSpendSeptember Challenge
There's no better time to start than this month! It will give you some practice before the crazy shopping months of the end of the year, you'll have extra money on the side for the perfect Xmas gifts and getting everybody's gifts this year will not come as a huge burden.
Having a fun challenge to do together is a great way to introduce your family to a more frugal way of living, without making it about all the things you'll have to miss out on from now on. After all the added up summer expenses, back to school supplies, uniforms, etc, a shift in your family's spending behaviors is more than welcomed.
Ok, so it's the middle of September and you didn't start yet. No worries! The key to any new habit is to start slow and work it into your daily activities.
Set house rules & stick to them: only buy the essentials (like groceries, meds, needed supplies), limit your eating out schedule to 1 per week/ month or take it out completely.
The trick is to adjust the changes to your current lifestyle and find solutions that work for you. For example, go for DIY solutions, from a new decoration, school supply or even a fancy dinner.
If that lovely coffee place is on your way to the office and you can't resist the tempting smell, make a small adjustment to your daily route, if possible. Add an extra block, enjoy the longer walk and health benefits while you're at it, as well as the savings opportunities. Where there is a will, there's a way!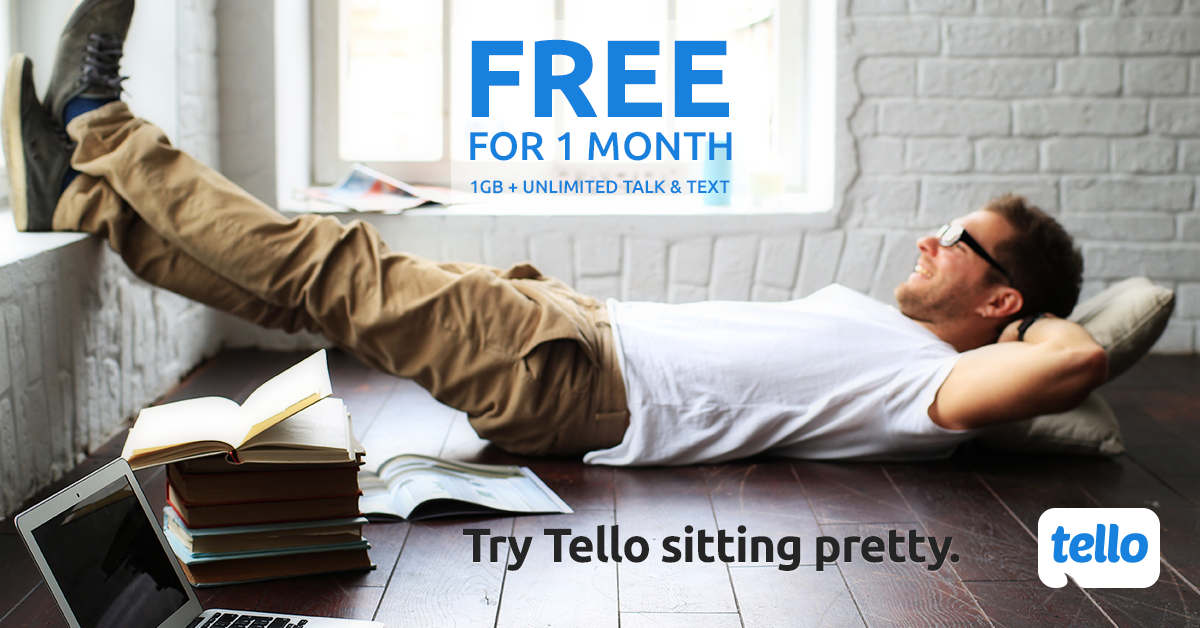 Tello helps you save more
Tello Mobile has made it its mission to help families across the US have a better grasp on their budgets, save more every month and put an end to spending on what they don't need.
Our new promotion that lets you test the service before you buy works perfectly with a #NoSpend month.
If you want to make the most of this September in terms of savings, and you were thinking about switching carriers, take advantage of the FREE Tello Phone Plan including 1 GB plus unlimited talk & text. You'll pay $0 the first month and only $14/mo. going forward. Why wouldn't you want a free phone plan? Read all about the September Tello deal for newcomers here!