Slash mobile costs and get $25 for free
Want to try a top-rated mobile carrier that actually saves you money month over month? March into savings with Tello Mobile and get $25 free when joining the service!
You'll get the $25 credit directly in your account after you place your first successful order of a Tello Plan. Choose any combination of minutes, text & data between $5 and $39 per month. Tello is contract-free, so you'll only pay for what you use. The free credit added to your account can be used anytime to pay your next phone bills or even buy a new phone from us. How great is that?
Get $25 Free
This awesome welcoming gift is yours for the taking if you are a Tello Newbie. It's perfect to test the service, enjoy unlimited flexibility and freedom. Join Tello, purchase a plan & you can forget all about phone bill anxiety from now on.
Use those $25 to pay your entire phone bill or cell phone purchase. Remember that no partial payments are allowed, yet that is no reason to worry at Tello, given our budget-friendly plan costs. For example, you can have 1GB + unlimited talk & text for just $14/mo or 4GB + 100 minutes + unlimited text for $25/mo. There is no extra fee and all plans include free tethering. So, if you fancy the $14/mo. plan, you can use your $25 account credit, aka Tello Dollars to pay your next phone bill. This way, you will still have 11 Tello dollars account credit. However, you cannot use the Tello dollars to pay a future phone bill higher than $25. 
The same "no fees" policy applies when you switch to Tello since there are no port-in costs, no activation or maintenance fee.  You can bring your own device or get a new one from us and you get to keep the number you love. If you need any assistance with the process, don't hesitate to contact our LIVE 24/7 Support Team.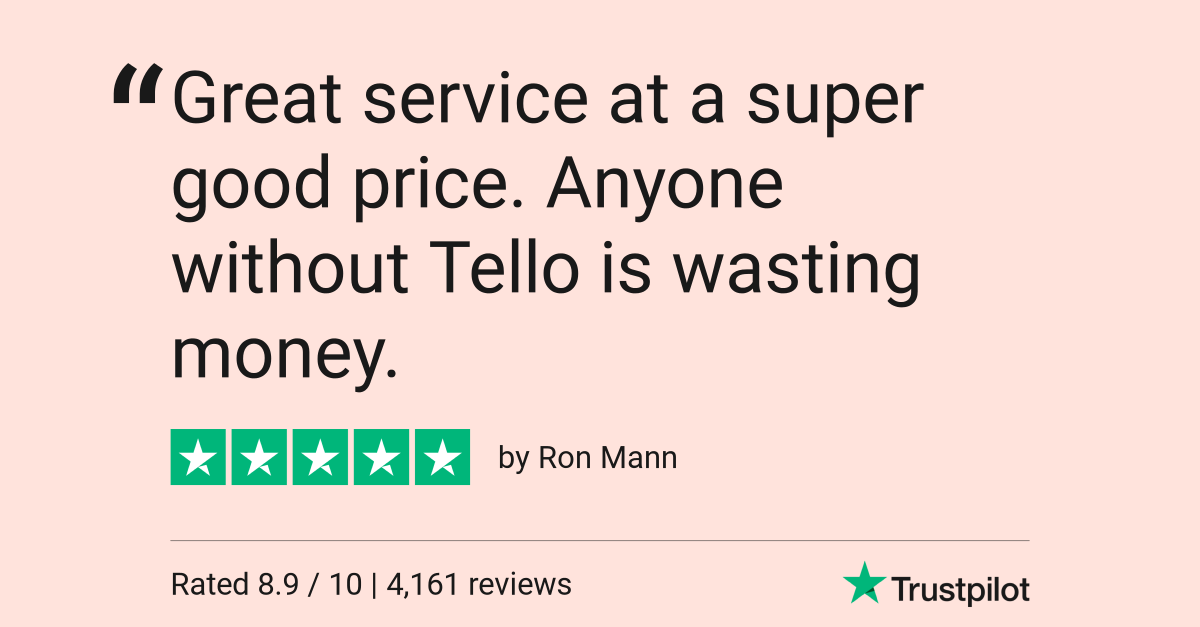 Earn more credit
Think about this account credit as a reward for making such a great decision and taking back the control over your phone bill. If you're happy with the service and want to earn more credit, join our Referral Program.
Refer a friend and you both win $10 Tello Dollars, aka Account Credit. 1 Tello Dollars = $1, yet it doesn't have monetary value. Instead, just as the current promo, you can use your earned Tello Dollars to pay future phone bills or buy a phone. There's no limit on how much you can earn or how many friends you can refer! Start saving with Tello!