Same flexibility, freshly-cut prices
If you love the smell of fresh offers in the morning, just like so many of our value-seeking customers, this is for you! When you thought it couldn't get any better, Tello cuts down prices and introduces a new phone plan scheme that will bring your money saving alter ego back to reality.
All of our phone plans got a bold update, a staggering drop in cost and SMS sprinkles on top: every plan will include unlimited texts from now on, no matter the minutes/data combo you chose.
#Endthedealhunt
These freshly-cut prices are here to stay and to put an end to the deal hunt, thus saving you money and time! No more searching for hours on so many different sites and forums, double checking every fact, hunting for promos and coupons. With these new prices, it's time to find another hobby!
While everybody loves a good chase, let's leave that to romance and get real about the price drop.
See what you can get now if you join Tello today – just a few examples, for deal cravers everywhere: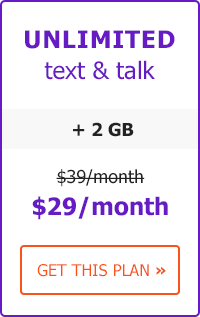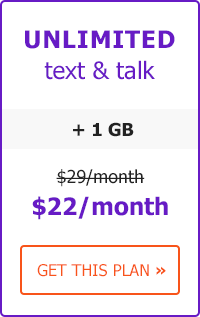 Tello cuts down prices so you get More for Less
A small change for you, a big one for your phone bill!
These babies are in it for the long run, since this is not a promo, available for one month only, coupon based, for newcomers or exclusively for unicorns!
This is a taste of what you'll get if you switch to Tello and this is what our current customers will also receive, as well. Since they are already used to our stellar Customer Support and quality service, the only thing they have to do now is to sit back, relax & enjoy all a wireless carrier has to offer!  
We have created this new pricing across our entire customer base and made sure that everyone wins and pays less, or at least the same. Although everyone gets unlimited texts from now on, no one will actually pay extra for that, since existing customers get to keep their plan at the current cost and they will not be required to pay more if they don't change their monthly plan. So, everybody gets free unlimited texts, no one pays more, and many will pay less!
Another juicy detail to water your offer appetite: we paired the lower prices with a killer deal: if you choose 5 GB of data, you'll get another 5GB for Free! Perfect combination to tie everything together and satisfy the data sweet tooth of some of our heavier users.
If you still miss the thrill of the hunt, you can still go looking for other deals out there, compare & convince yourself there is nothing better, we'll be waiting.