Tello Birthday Surprises Coming ?
It's our favorite time of the year, our anniversary is coming up this week! YAY!
We have big plans for making this the best month ever since Tello's Anniversary Mantra is: Surprise, Delight & Repeat!
Tello's always creating new ways to keep its customers happy and to offer more than any other wireless carrier, in terms of value for money & client satisfaction. That's why we are currently preparing delightful treats for our 2018 birthday: offers, surprises & giveaways.
The best way to stay up to date with all our offers is to subscribe to our newsletter.
A month ago, we ran a survey, asking people how they found out about our recent price decrease and 74.4% of customers said they received the promotional email from us.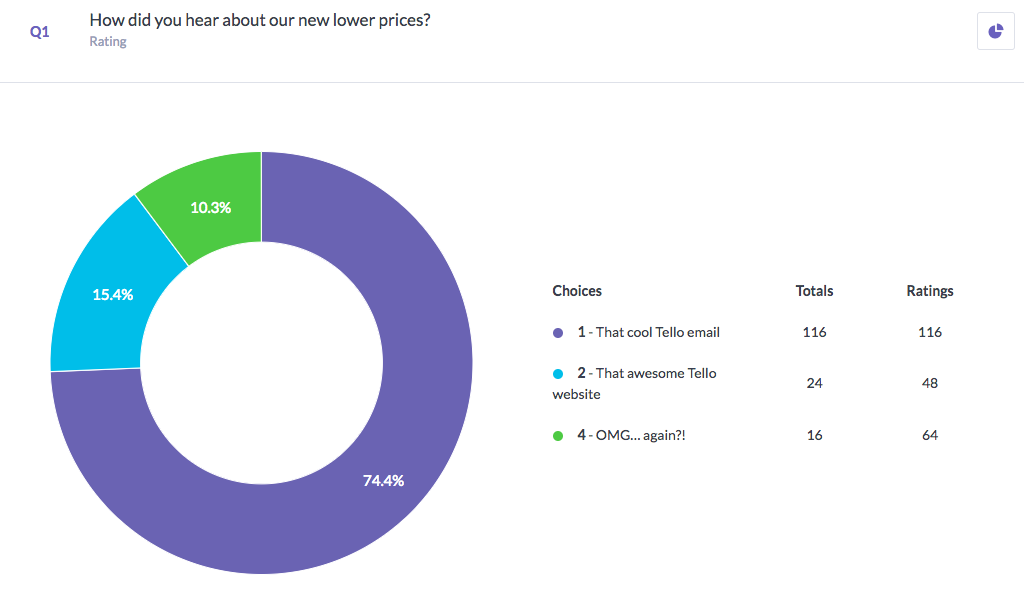 We are always in touch with what our customers have to say and how they feel about Tello Mobile.
In March 2018, following our massive price drop, most of our customers got an upgraded plan at the same cost. After seeing their new benefits and savings, we were wondering what are they going to do with all the extras they now have. More than 61% of them agreed with the following statement regarding their future at Tello, saying they are going to:  "Keep calm & enjoy life: I've got 99 problems, but my carrier ain't one!"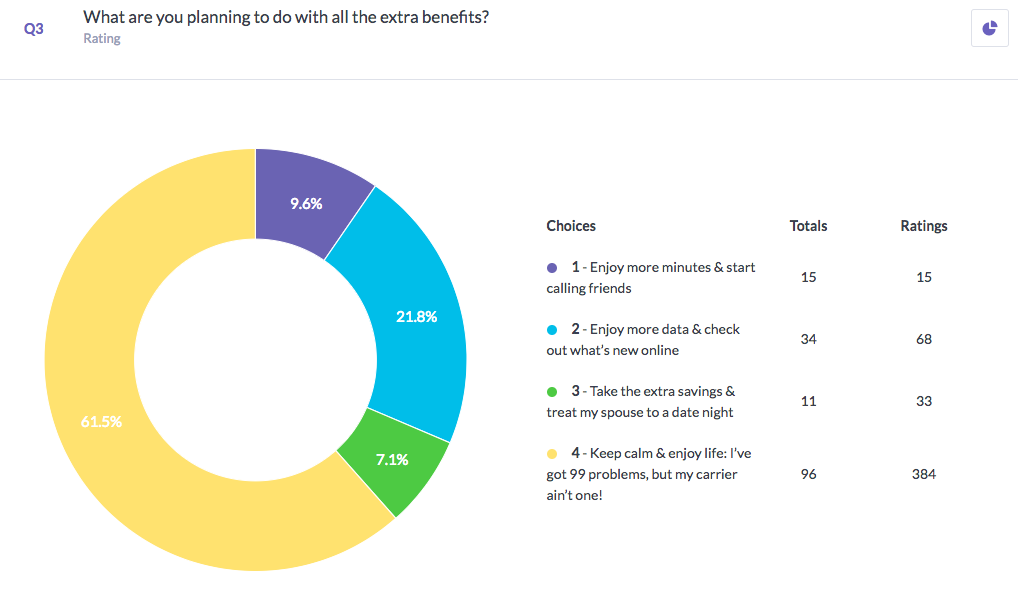 Another sure fire way to be one step ahead everyone else when it comes to Tello Giveaways, is to like & follow our Facebook page.
We run all our contests there. We love the engagement and direct conversations we can have with our customers and we are grateful for all the feedback we are receiving. Like our page & never miss a chance to win!
Join the celebration!