Thank you for choosing Tello!
It's been a tough few weeks for ex-RingPlus customers, who suddenly found themselves forced to find a new mobile service in a matter of days. Like with any other service we use on a regular basis, this is never an easy decision to come to. It takes a lot of market research as well as fishing for opinions from other customers.


Thousands of former RingPlus users joined Tello, which made us very happy. Whether it was after a thorough research process or just based on their intuition, we'd like to thank them all. So, thank you for trusting Tello with your wireless needs!


Thank you for choosing us!

We know you need a reliable and responsive mobile carrier simply because you use your mobile for more and more tasks each day: to communicate, to stay informed, to be entertained, and even to work. We feel the responsibility, but we can handle it.


Porting in hasn't been easy for everyone because of the large number of requests, but we took the time to look into each issue, because we know that behind each case number is a person who expects and deserves a satisfying resolution. So, thank you for your patience!


If you're a newcomer and you're still waiting for your service to become active, don't worry, we're on it. You can always count on our outstanding customer support team. They'll answer all your questions, guide you every step of the way, and keep you updated with the status of your porting request. They're available 24/7, 100% real people, and actually the most caring customer service team out there!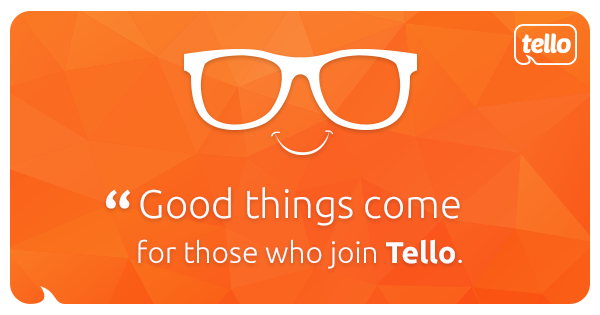 What Tello is offering you

Tello is here to stay and will be there for you. Your trust means everything to us, so we will always do our best to offer you the best on the market. We'll start with:
No fees whatsoever

Overage fees? Nope! Line fees? What are those?!

Incredibly low plan prices

With Tello, the lowest plan is only $5/month

Pay ONLY for what you use, with Pay As You Go Credit

If your usage is very low for either calls, texts, or data, or you need to make international calls, you can enjoy friendly Pay As You Go rates
It's nice to meet you! Want to know us better? See what our customers say about us -> here <-.