Announcing New Unbeatable Prices for Tello Mobile
In the market for a new wireless carrier or just fed up with huge phone bills every month? Tello Mobile is announcing new unbeatable prices that will satisfy your every money-savvy need. 
Here at Tello Mobile, we take our "build your own plan" & "pay for what you use" mottos a step closer to wireless bliss: most of the phone plans get up to 35% drop in cost!
For instance, if you want a plan including unlimited minutes & text plus 1GB of data, you can have it now at only $14/mo., instead of $19. Need more data? Add 2GB instead of 1GB to the same combo and you'll end up paying only $19 for what used to be $25/month.
Here's how the new prices are lined up. All plans have unlimited text included, free of charge: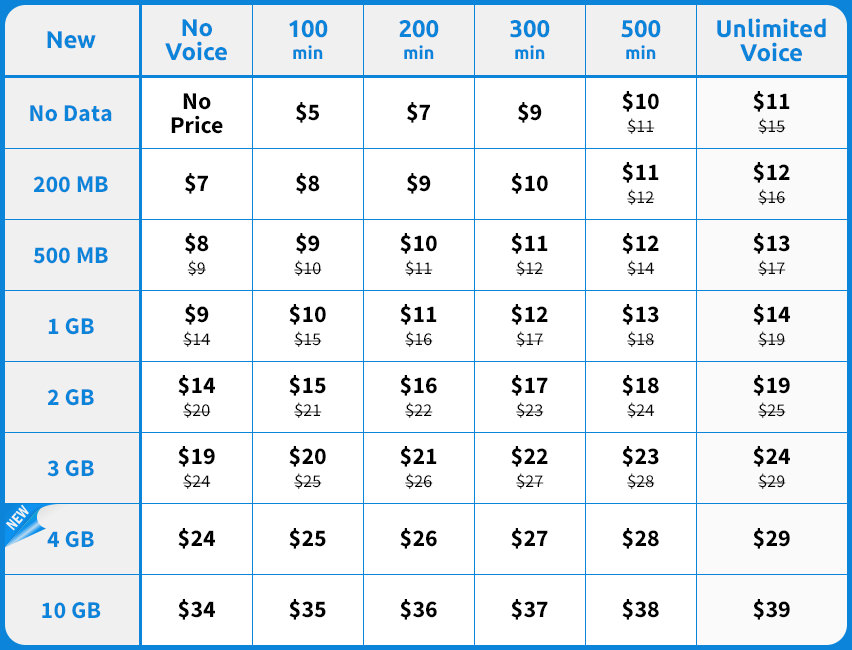 Spring into Tello & feel the savings
Make the savings you want spring into existence by building your own plan!
One of the perks of switching to Tello: choose the amount of minutes & data you need, unlimited texts are included in every plan, free of charge. Phone plans start as low as $5/mo. up to $39/mo., and now you can even choose a 4GB data plan option.
Everything is transparent and flexible at Tello. For newcomers, the pricing is effective upon signing up for Tello. For existing ones, the extra benefits take effect immediately and the lower price at their next billing cycle.  
Better than your average low-cost carrier
The "no fees whatsoever" policy, outstanding 24/7 customer service & free calls to Canada, Mexico & China included in any plan make Tello stand out from other MVNOs. Other great freebies: tethering, unlimited text, voicemail.
While the prices get a serious knockdown, savings and customer satisfaction are guaranteed to stay at an all-time high with Tello's Trustpilot "Excellent" rating and 5–star score.
Best for: students, families, seniors and pretty much all budget-minded customers who need a carrier as flexible as they are. Bring your own device or get a new phone from Tello, complete a 60 seconds sign-up process and you're down!
Tip: Follow our Facebook Page for more news on upcoming sales and promotions from Tello! ?