Tello welcomes ROK Mobile customers with a 50% OFF Deal
Cell phones and especially our phone number are a big part of who we are.
Losing your number or being left without service can really throw you off balance.  Unfortunately, it happens to the best of us.
Following the recent news related to ROK Mobile's losing their MVNO agreement with Verizon, Tello Mobile is prepared to welcome any customers in need of a reliable carrier with a 50% OFF deal.
Rok Mobile customers get 50% OFF to join Tello
This is an exclusive offer, for new customers only and the discount is available for the first month of service at Tello.
Join Tello, use code ROKSWITCH until August 31, 2018, and you're all set.
You have here one of the favorite Tello Plans worth $14/month. You can have it now for only $7/month by using the discount code.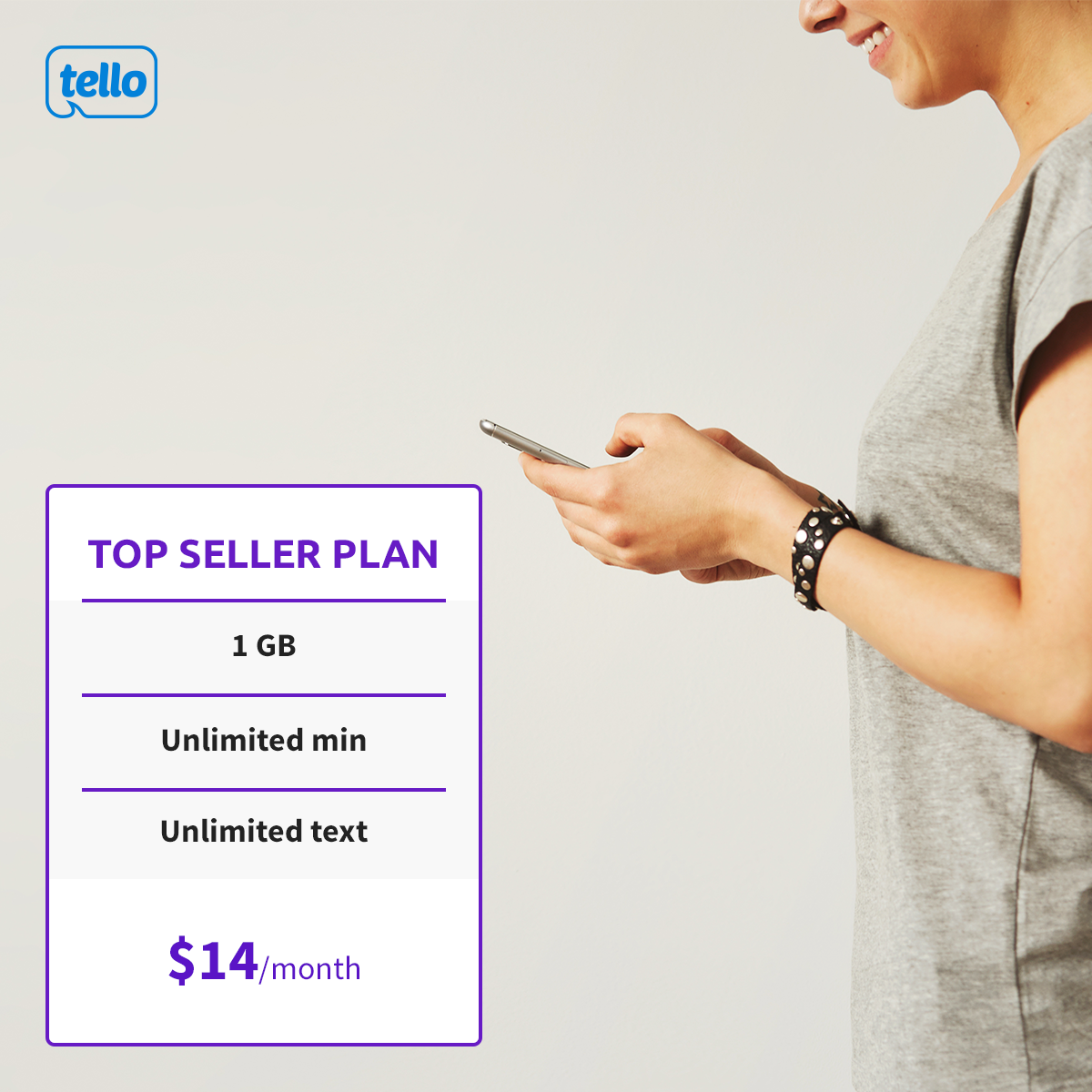 We're greeting you with an easy porting process and a 60-second sign-up, and the all the perks of an affordable and flexible wireless service: huge savings on a monthly basis, no contracts, awesome 24/7 customer service and great quality.
That's Tello in a nutshell.
We're showing you what our customers have to say about our service, and we encourage reading some more reviews – we have more than 3 k unbiased client reviews on Trustpilot and an "Excellent" rating.
In order to switch, you'll first need to port out from ROK MOBILE.
How to port out?
If you're affected by this or want to keep your phone number safe, here's what you need to know about porting out details.
To successfully port out of ROK Mobile, you will need to use your ROK Mobile account number & you will also need your passcode or PIN.
Your ROK Mobile Passcode is the last 4 digits of your phone number unless you changed it to something custom.
Tello Port In Process 
Once you have all the info, you can proceed to the Tello Port-in process – painless and free of charge.
If by chance, you're not interested in keeping your old ROK Mobile number, you can just get a new one from Tello, and that will go smoother. For any extra details or support, you can always contact our Customer Service team via email, chat or phone.
What you get as a Tello customer?
Besides the 50% OFF welcome deal, Tello customers have it sweet when it comes to advantages:
Complete Freedom to choose your own plan

– instead of predefined packs. You can build your ideal phone plan according to your needs, by adding data, minutes, text as you like

Upgrade/downgrade for free

– you can move up or down with your plan combination, free of charge anytime after joining

Free tethering
Awesome Referral Program –

that rewards both parts included, the one who refers a friend to Tello, and the person joining after that

No contracts. No credit checks. No extra fees.
Guaranteed Customer satisfaction –

Tello Mobile is the only 5-star wireless service