See how much parents are spending in August when it comes to their kids
August is a time for
excitement and first-day jitters, for both kids and parents alike.
Reestablishing the sleep school routine, figuring out the best after-school game plan for your family and getting supplies for the new grade all have but one thing in common for success – planning, planning, planning.
What most people didn't even think about is that they'll be doing the math before their kids when it comes to shopping lists for this season of back to school. 
Back to School Report: Record spending expected for 2019
According to a recent study from the National Retail Federation, families with children in elementary school through high school plan are expected to spend an average $696.70. That's up from $684.79 last year. 
Families with college students are expected to spend an average $976.78, which is up from last year's $942.17. 
What are parents buying for back-to-school season?
Families spend a large portion of their funds on outfitting the children for school – style is always in! -, with another large percentage on consumer electronics such as phones, laptop computers, tablets, especially for the college kids. 
Back-to-college planned shopping is led by the college supplies category, which makes up ~1/3 of budgeted parent spend. As more children are given mobile devices, it's the first time spending on gadgets will top spending on computers, Bloomberg reports.
These are some of the categories & numbers from last year. 2019 is reported to have the largest annual growth in the computers and hardware category: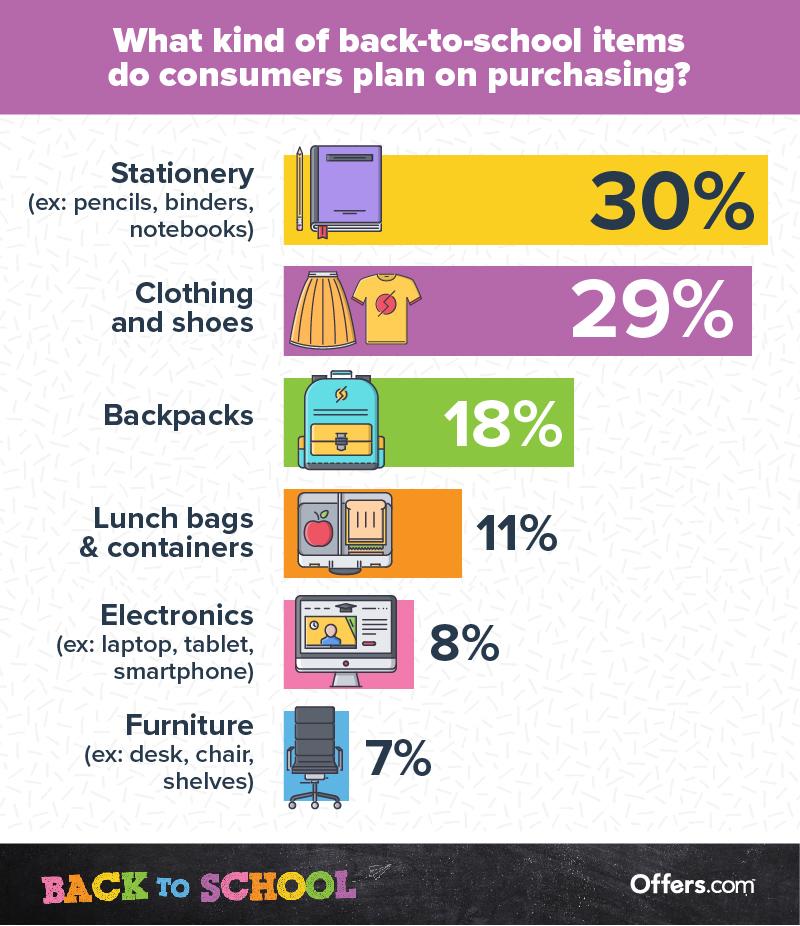 Parents' plans after dropping off the kids
After all that serious shop talk, sprinkled with numbers and charts, we don't want to overlook the personal aspect of every new beginning, for you and your kids. 
We're not going to sugarcoat it: dropping your kids off to college is a big deal. You can prepare for it, visualize doing all the right things, knowing the dorm and campus by heart, but reality will still hit you hard. 
Some parents manage to keep it together, while some cry their heart out. Move-in day is packed with unloading, rearranging, shopping and…sobbing. This being said, don't forget to buy an extra box of tissues when you're all done with the on campus shopping. It will come in handy with the emotional rollercoaster of the day.