What do users love about Tello? Where can I find some customer reviews?
Since Tello is a relatively new mobile carrier on the US market, questions like: who are you? what do customers say about you? where can I find some customer reviews on Tello? are common and quite normal. We all want to know a service before we buy it, we all want to know if they hide something, if the quality is as high as they say, or if they stick to their promises. And what better way to find out things about a service (before entering your credit card details) than by reading a few customer testimonials?!
That's why we decided to give our customers the chance to review our service and write what they like about Tello, what things we need to improve, and what are those advantages that separate us from the others. This way, we get honest feedback and you get a real opinion from someone who walked in your shoes.
This brings us to Trustpilot, our partner in crime. The place where a dozen of our customers decided to meet and write their honest feedback about our service, our website, our Customer Service, and even about the bring your own phone process they went through. Thanks to our customer reviews and friendly suggestions collected on Trustpilot, we received a very honoring 5* rating… which we promise to keep.
Superb! This company is the absolute best! Excellent customer service too!

Excellent service and excellent rastes. Excellent service. All my family members are using it now.

Tello is absolutely the best. I've tried Verizon, Page Plus, Tracphone, and Freedom pop. Tello is without a doubt the best deal out there. You pay for what you need and nothing more. The website is awesome and customer support is far far superior to any of the large carriers. I will keep my tello until I die.

Great service, for very little money! I couldn't be happier with my new phone. These days there's free WIFI everywhere so all I wanted was a smartphone without a $60 a month data plan. It's amazing how few cell phone carriers will offer this. That's where Tello comes in – they fill the needs of people who are sick of being held hostage by the 4 big cell phone companies. 5 stars all the way!

Five Months. Nice for older Speint phones. Using a Sanyo 7050 phone has the best coverage of any Sprint phone I have ever used.


Great Service. Support is excellent.

The only good value cell company… I tried Freedom Pop, Ptel, TING and lot of other. TELLO ROCKS! The price is so low, and they are the only company to provide real customer service. I now have 4 phones with them. super reliable and seriously the only choice.

Great rates. Good experience?

If you're looking for something more than a 100-character testimonial, we invite you to read this blog article that contains a full service review on Tello!
"What I appreciated most about Tello is for what I needed from the cell phone – the plan provided it. And, even better than my current provider: Republic Wireless. The texts seems to go through faster than with RW (especially at work) and phone calls were clearer and more stable."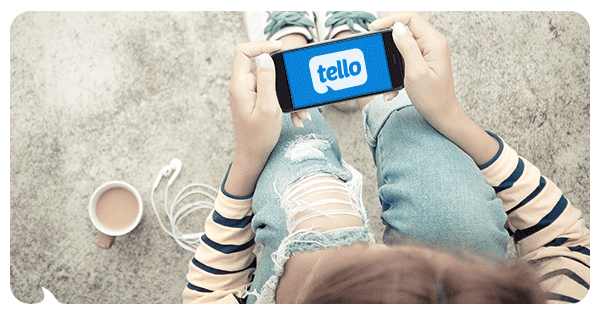 "What I appreciate about Tello is the ability to build-your-own plan that fits your life.
If you need more data, you can get that; more minutes – you can add that as well.  
Everything is customizable."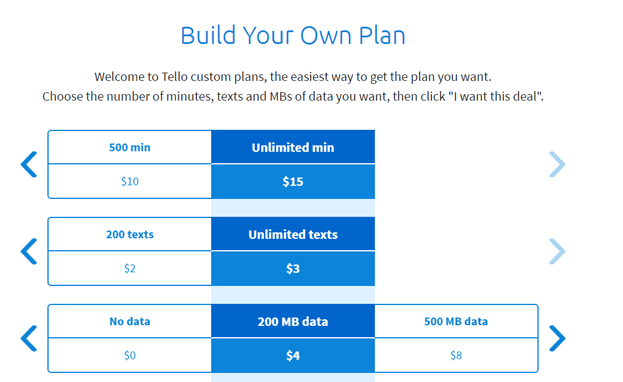 "I have to say the customer service was pleasant to work with and were able to answer my questions / assist with getting the phone up and running in due time. I've heard this from some of our readers too – that Tello's service is second to none."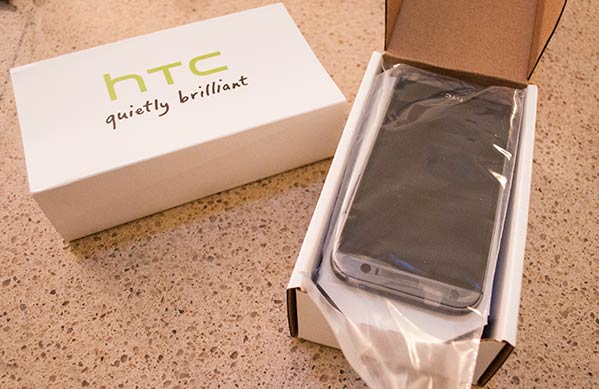 If you already tested Tello and you'd like to help out other fellow users looking for customer reviews, here's your chance!