Get a head start on holiday savings with Tello Mobile's Holiday Sale
A little bit of planning can go a long way when preparing for the holiday season, right? Especially since we're talking about wireless savings and trimming that phone bill – aka cutting down on a significant recurrent expense for the entire family. 
🎁 Add a new line at Tello or sign up until Dec 7, 2021 and get 50% OFF our best selling phone plans.
That means that you can have any Tello phone plan above $10/mo for half the price. 
They're best sellers for a reason – they work with every budget and they adapt to most people's wireless needs, have a decent blend of minutes & data and solid 4G LTE/5G coverage. Ok, 'nough said, let's show you the discounted phone plans.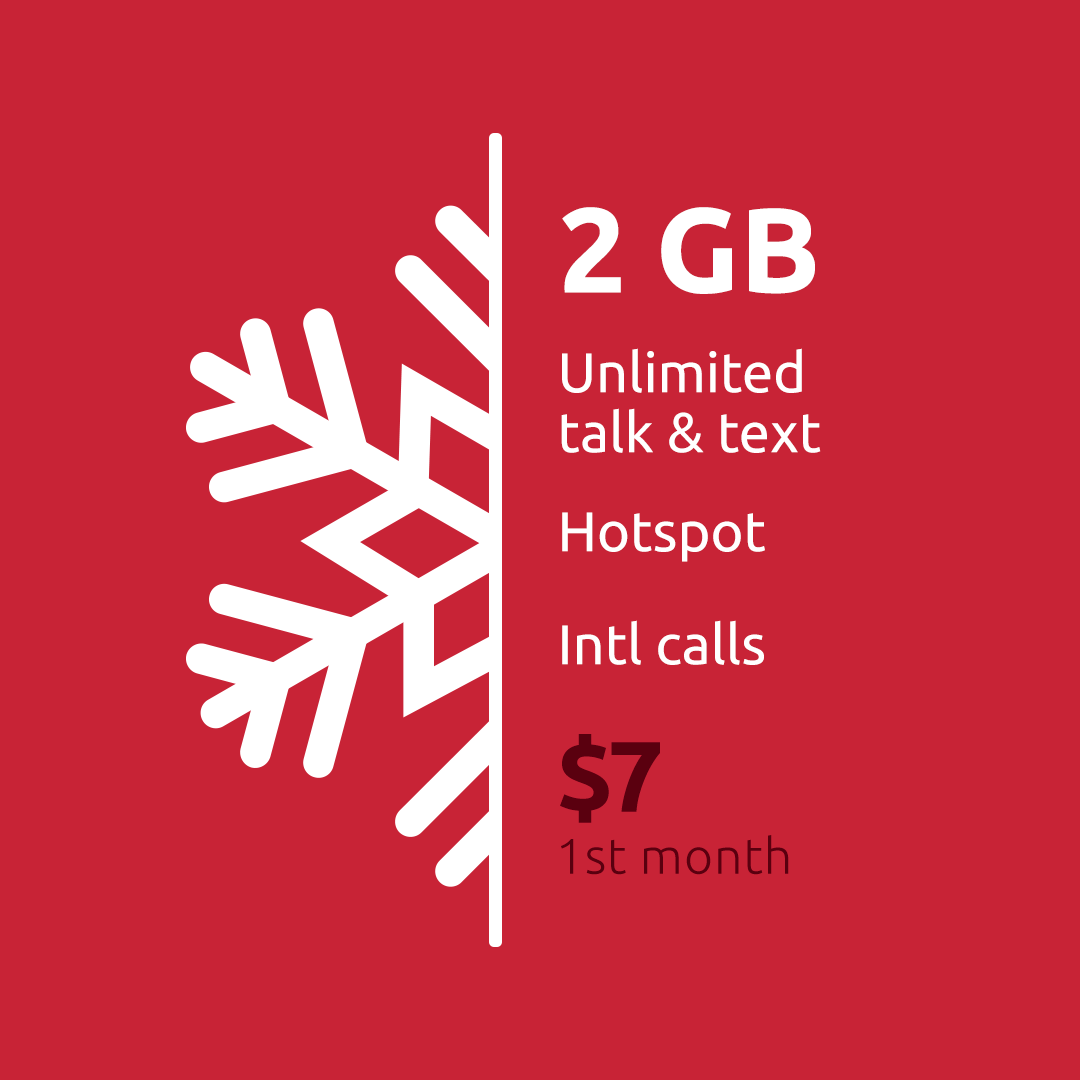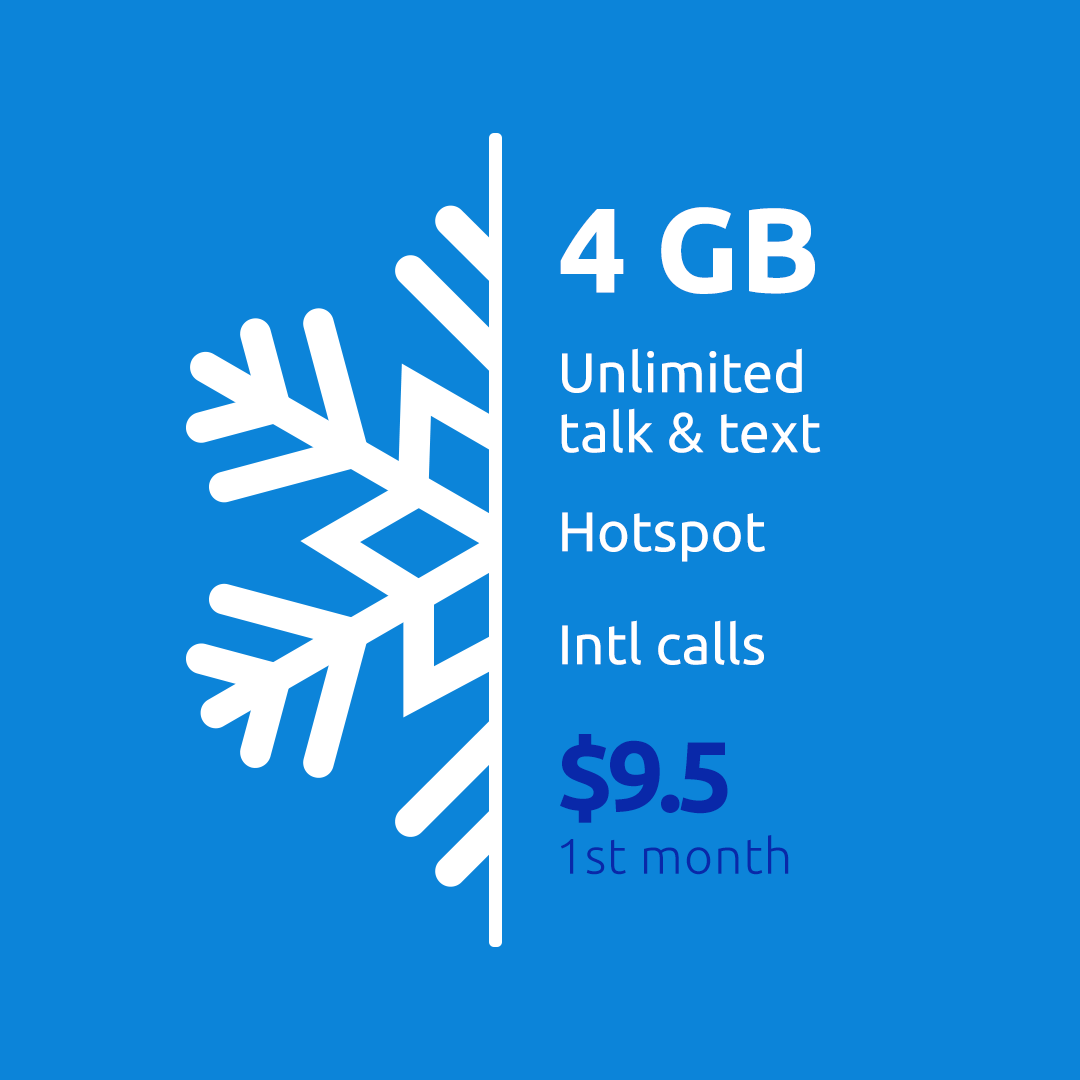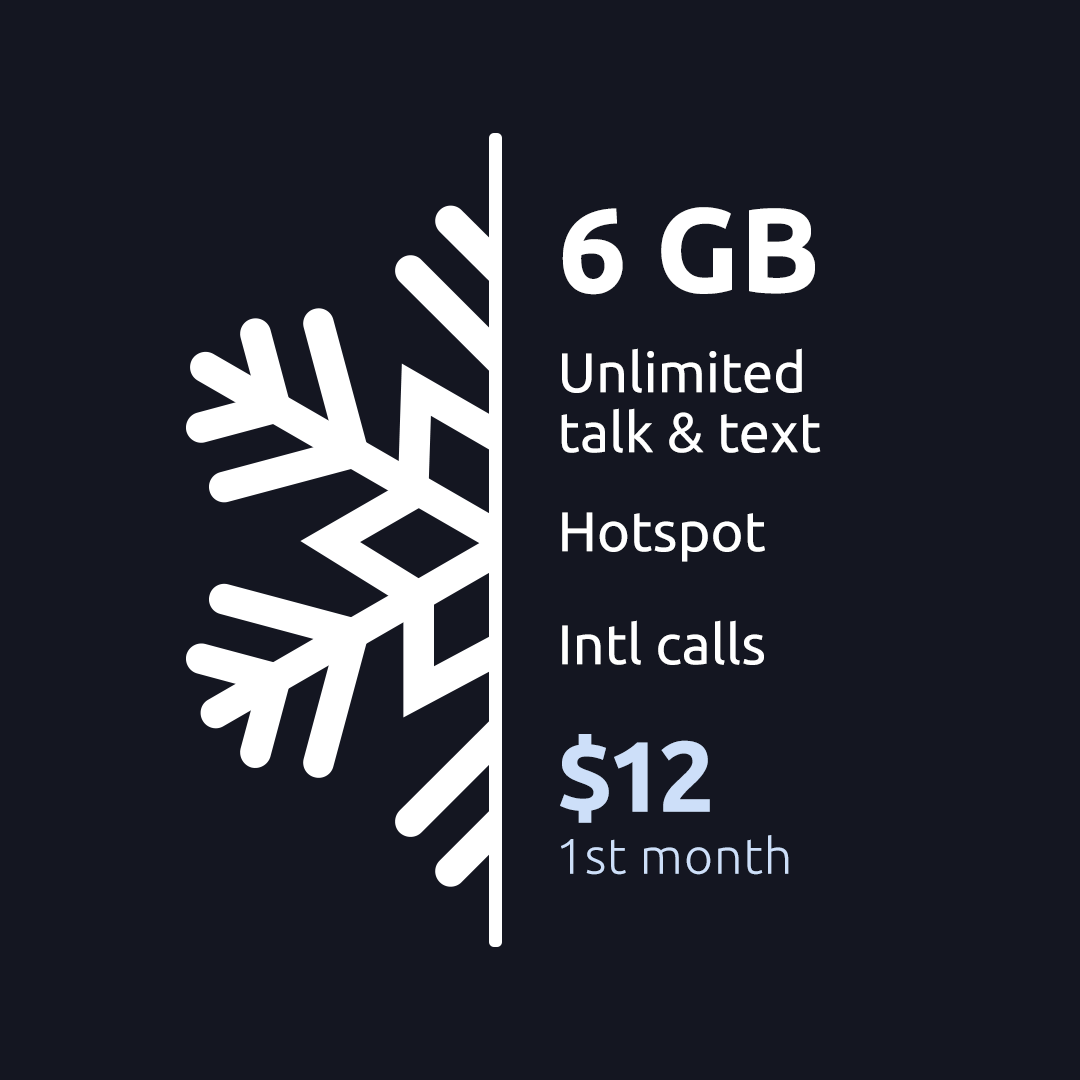 Remember you can always build your own plan at Tello. You're in control of how much you spend and what you actually need. As long as your plan of choice has the regular price above $10/mo, it gets a 50% OFF discount, thanks to our holiday deal. 
Extra BONUS: all Tello phones are on SALE the entire holiday season (until December 31, 2021). Take a peek and see if you see a device that goes well with your Xmas tree. 🎄
Regardless of what you choose, all Tello plans come with:
⤑ International calls & texts to 60+ countries
⤑ Free mobile hotspot
⤑ Wi-Fi Calling 
⤑ Free Shipping
⤑ Free upgrade/downgrade or adding an extra line
The discount is valid for the first month of service. After that, if you dig us, you can keep the same phone plan or add some extra data with no upgrade fee. If you decide Tello's not a good fit, no hard feelings. You can cancel your plan anytime, with absolutely no penalties. 
Start the #HolidaySavings now
According to Magnifymoney.com, in 2019, "44% of consumers took on debt this holiday season, and the majority (57%) didn't plan on doing so. 52% percent of Generation Xers and 50% of millennials added holiday debt, versus just 36% of baby boomers." – if the numbers don't seem that bad to you, just think about the last 2 years in which so many of us tried to compensate for the lack of extra activities, gatherings and fun with …. online orders. 
When we set out the 50% OFF holiday deal, we had one thing in mind: how to help people avoid a big credit card balance come January 1. 
So, of course we lowered our already super affordable phone plans to give folks a chance to test Tello at half the price. But in an effort to do more, we thought we'd take the savings up a notch and run a ✨ #holidaysavings challenge ✨. Are you up for it?
Operation "Holiday Savings 2021" starts with a plan. 
Don't worry, we've got you covered with the December Dos & Don'ts in terms of mindful spending and savings. 
December Dos & don'ts for a season of savings
→ include all the people that are getting presents this year with a price range from everyone
→ add all groceries needed for Christmas dinner & necessary house items
→ travel expenses – if you're planning on traveling this season
→ holiday activities – paid ones should go here
Make the most of the bonus-friendly season
→  discounts, coupons, sign-up bonuses – take advantage of all the seasonal discounts for your gift list but also for regular stuff. 
→ save on all your favorite things with apps like Honey, Rakuten, Goodshop
🌟 Happy savings, everyone! 🌟