OMG. Best wireless deal EVER.
Wow, 2022 already!
We're now Sci-Fi friendly with all the innovation going on in the world, but still writing 2021 by mistake until we get 2022 into our system. And yes, still a little old-school & proud when it comes to savings. BTW, if you or your buddies haven't tested Tello Mobile yet, this is the moment. 
Regardless of your 2022 budget & plans, you could probably use some savings. That's why we've prepared a super start of the year sale: 25% OFF for any Tello phone plan, for 6 months in a row. Yes, you read that right. Talk about a wireless win!
So, how about these phone plan prices for 6 months?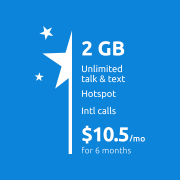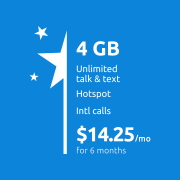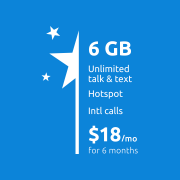 👉🏻  The 25% OFF deal is valid for new customers & new lines, until January 31, 2022 (EST), for the first 6 months. If you purchase a plan more than once per month, you will get the 25% discount for the first 6 orders on your line.

👉🏻  That means that you can add a new line to your Tello account and benefit from the discount. Or that you can share the news with friends and family in need of a better and cheaper phone plan in 2022.

👉🏻  The good news is that you can upgrade or downgrade your plan if needed, at no extra charge, all while keeping the 25% discount.
The only New Year Resolution that is NOT about giving something up: saving more money! 💰 💰 💰
We're calling 2022, the year of savings.
If this feels right for you and you want to get serious about savings, trimming your recurrent expenses is the first thing that should be on your list. The phone bill, the perfect place to start. 
2022's financial forecast includes things like rising interest rates. Higher rates mean more expensive … everything. That's why getting your wallet ready and grabbing great discounts like the 6-month Tello offer is a smart money move. 
This year, try something 🆕 . And by "something", we mean a phone service that customers rave about in more than 8k unbiased reviews on Trustpilot. Yes, we've been a customer service darling since day one. 
Our phone plans are jam-packed with perks and freebies that are hard to pass: free hotspot, international calls to 60+ countries built-in, free shipping, Wi-Fi Calling, free unlimited texts. Plus, the multi-month 25% discount kicks your savings resolution off to an amazing start. Go get it! 
The special plan prices stay the same for the first 6 months of service. That means that in the first half of 2022 you'll enjoy a considerably lower phone bill.
You just have to mix data and minutes until you're satisfied. If you're not, know that you can always upgrade or downgrade your plan and still benefit from the 25% OFF discount – it applies for your first 6 orders. 
After that, there's absolutely no reason to panic. Tello's regular phone plan prices will in no way, shape, or form squeeze your budget. Plus, if the plan you chose is not a good fit anymore, you can downgrade or upgrade without paying an extra fee for this.  
2022 Mantra: Good things come in small packages. And especially with small price tags.
🔥  New tiny phone bill, here you come! 🔥