Best value phone plans for kids, coming right up!
If your kid went from a toy phone to a smartphone wayyyyy too fast, it's time to face reality and get with the program. By that we mean get him a phone plan that will make both of you happy – we say this knowing it's no mean feat, but we're here to help!
Deciding when it's the right time to give your kids their first phone is a BIG step for your family. 
What's the best age for your kid to get his own phone? Yeaaaah, we're not going to answer that. It's a family decision. You know best! 
But… if you were to look for what other parents are doing, it seems that "somewhere around middleschool" is the most frequent answer, according to folks on Reddit. CommonSenseMedia.com states that:"A majority (53%) of kids have their own smartphone by the time they are 11, and 69% have one at age 12. The number of 8-year-olds with phones grew to 19% in 2019 from 11% in 2015." If you'd like to chime in on this topic, please be our guests. We're curious at what age are you considering giving your kids their own phone? 
Things like age, level of responsibility, parental controls, being able to stay connected when needed, knowing their whereabouts or arranging rides, allowing your kids to stay in touch with their friends need to be factored in. Also, getting tired of the "everyone else at school has one!" routine plays a big part. 🙄  🙄  🙄 
Your kids want the coolest phone plan. You want to save money for their college fund. Equally understandable. Tello Mobile meets every need. And every budget!
For real. If you're only hearing about this right now, Tello's good for kids' first phone, know-it-all teens, chatty grandmas, and the parents who pay the bills.
Allow us to demonstrate. How about these combinations for your kids' phone plans: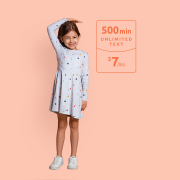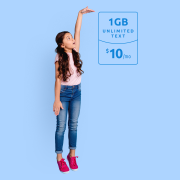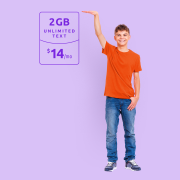 Remember, ALL Tello plans come with unlimited text. If you add minutes, you'll get international calls to more than 60 countries included by default, as well as Free Hotspot and Wi-Fi Calling. 
Tiny phone bills for the tiny people in the house
When it comes to finding the best cell phone plans for kids and teens, having the flexibility to build your own is such a game-changer. For all parties involved. 
Real talk: your kids' cell phone plans shouldn't cost more than your own. At Tello Mobile, all phone plans are mix-and-match-friendly and start at only $5/mo for talk & text only. 
That's right, you can totally hook your kid up on a talk & text only phone plan and keep the phone bill as is until you decide it's time to add some data. No upgrade fee is in place at Tello. We don't believe in extra fees for when you add a new line, activate, or change your plan. The name of the game we're playing is "shaving dollars OFF your phone bill". You can add a new line for each of your kids at your Tello account – don't worry, our family plans don't share one bucket of data! – or get them on a single line. Your choice!
Parents love Tello for their kids' first phone plan! Don't believe us? They've got thousands of reviews to prove it.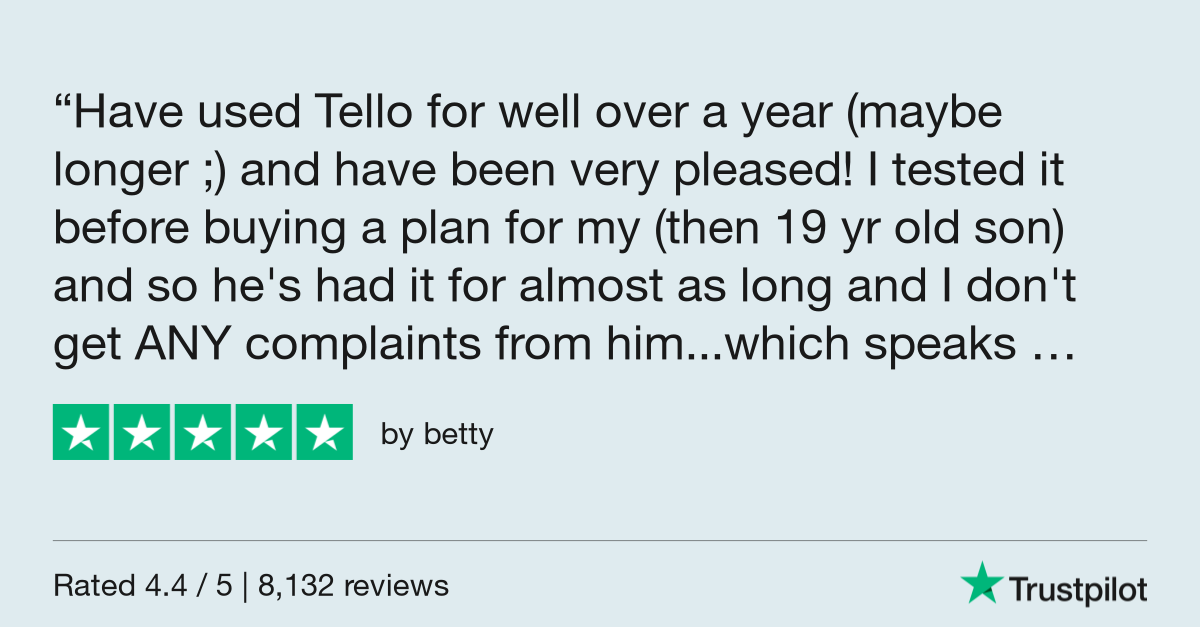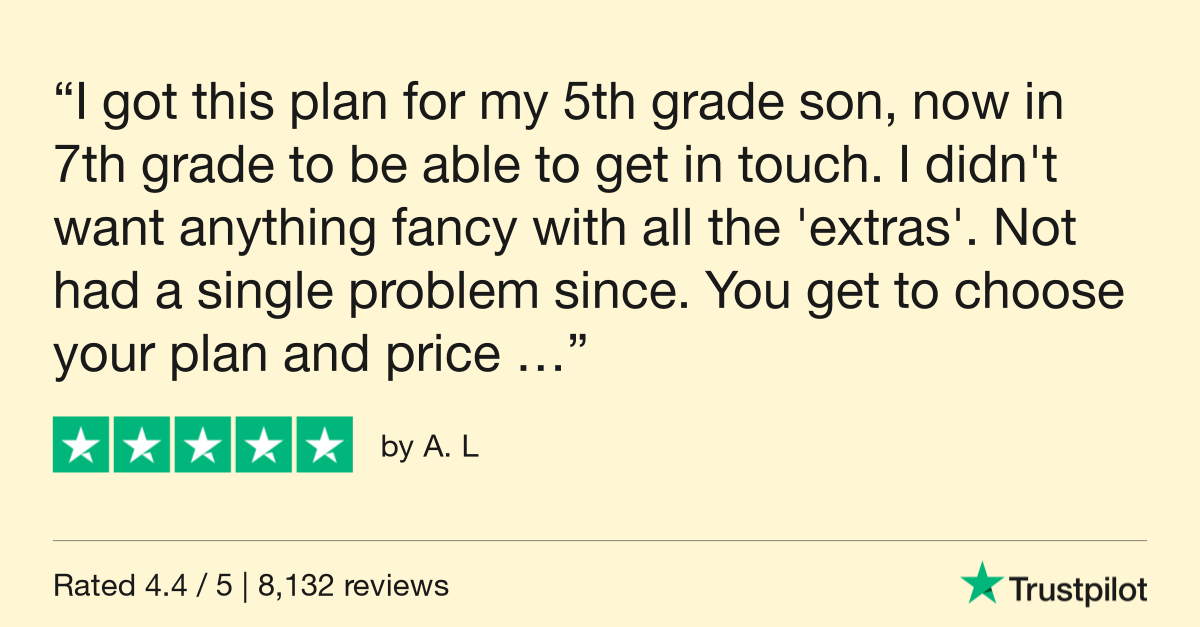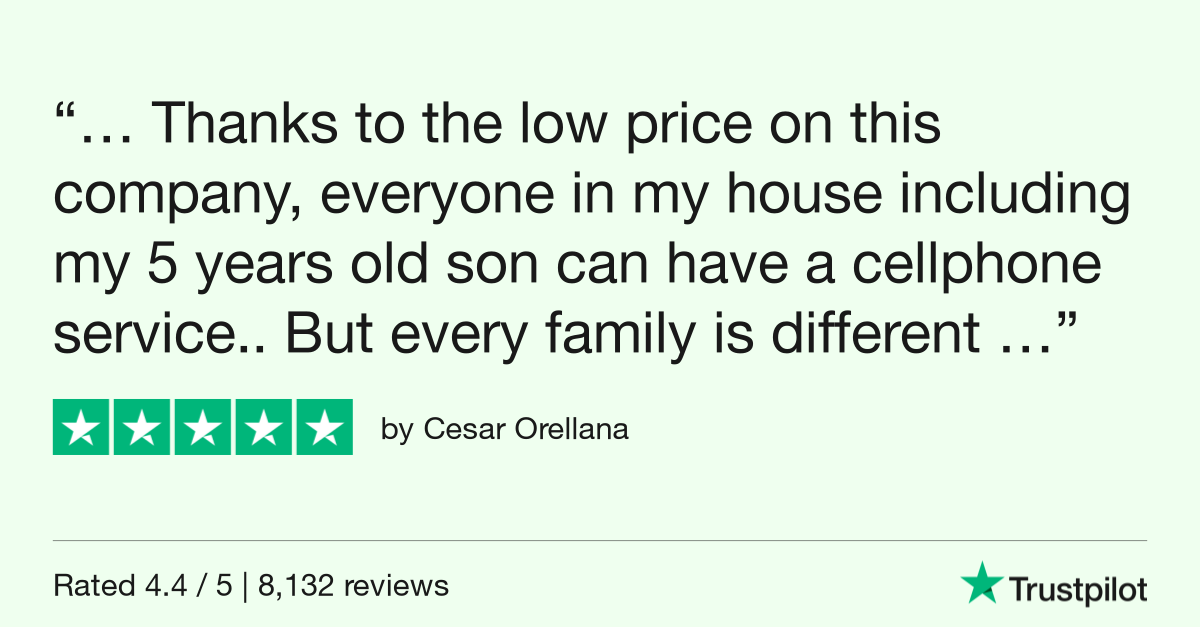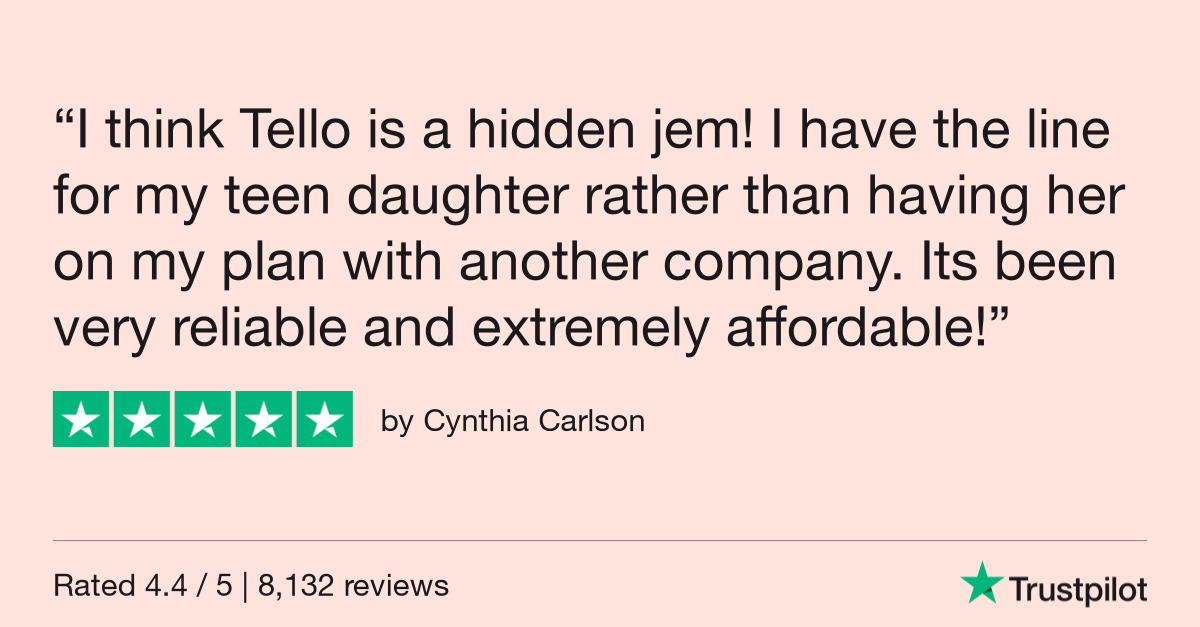 You can see more Tello customer reviews on Trustpilot. 
If you decide Tello is a good fit for your kids, know that you can bring your own phone to our service. It can even be a handy-me-down or another device you have laying around in the house you can give to your young ones. Make sure it's compatible by checking it here and you're good to go.