That's our way of showing you some love. We're running a special deal! Nothing says we love you more than a 50% OFF discount, right? Happy Valentine's Day 💖⁠
It may not give you butterflies in the stomach, high pulse, daydreaming, and super courage like falling in love with a beautiful or handsome fellow creature. Buuuut, you may feel some nice emotional chills to hear the good news. Here's 50% OFF our best-selling Tello plans for you. 
This month, we have love & savings on speed dial 📲
The 50% off deal is valid for the first month of service, for new customers and new lines, for all Tello plans above $10/mo. Grab it until *March 31, 2022*. 
That means you can add a new line to your Tello account for any fam member or friend and benefit from the discount. And that it's the best time to convert people to Tello, if by chance you have extra acquaintances that could use some wireless savings. 
No need to worry. If you only need a single line, we've got you covered. If, perhaps, you're in need of a 2 line family plan, that's also possible at Tello.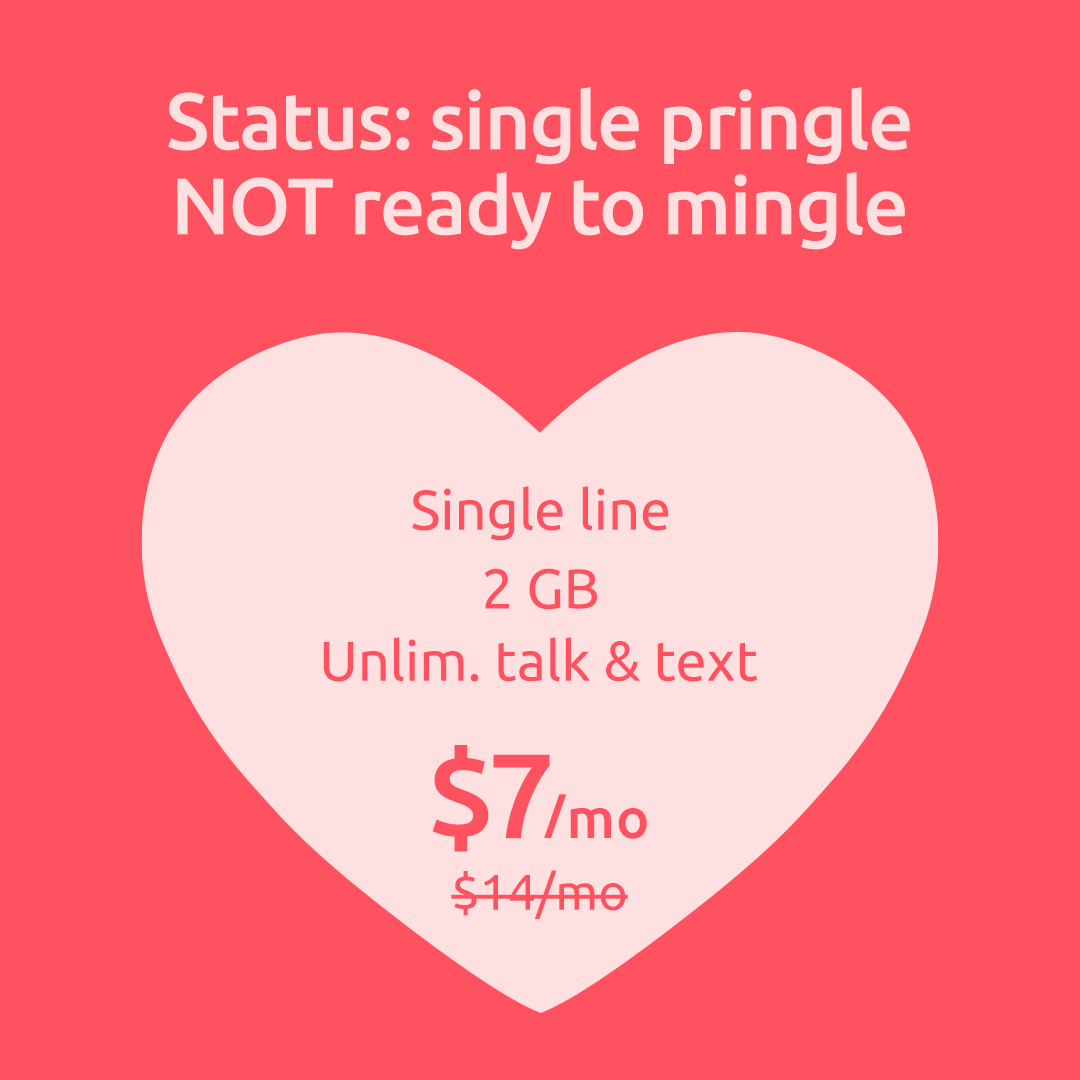 📌 If you need a
totally-not-scary guide on how to get started with Tello
to pass along to friends, here it is. 
We're sure you know by now:
phone bills savings hit differently after a pandemic.
Every dollar counts. And when you get your hands on a promotion that offers the best-selling items (in our case, phone plans) at half the price, you know you have to get it asap! 
Love Tello? We're flattered. Seriously. So why not refer a friend?
You both get $10 account credit – Tello Dollars – when the referred friend makes his first successful order. And that right there just made the February deal even sweeter. 
Your friend gets 50% off his chosen phone plan – provided he gets anything above $10/mo – and then you both receive the bonus in your account. Gather enough Tello Dollars to pay your entire invoice, and just like that, you'll understand why so many Tello customers go: "my phone bills are not gonna pay themselves …oh, wait!".
This year, we started to collect the love notes we get from our customers. We're sentimental like that.