New features added to the Tello App
Looking for an easier way to manage your account, usage and phone cost?
Tello's App comes to the rescue with changes that make taking control of your phone plan and spending habits a piece of cake.  It's all at your fingertips!
New Tello App: More than just a design update
The new Tello App is faster and brings all the needed info about your usage in the MORE tab.
Just click that right bottom tab and see the amount of minutes, text and data gigs you have left so far. You can also see your pay as you go balance, of course, in the same place.
A more refined experience of your account, without having to go to any submenu to hunt down the information.
Everything you do on the website, you can do in the app, including choosing a plan and signing up for the service right there. The account dashboard tab lets you cancel and change your existing phone plan. Use the app in the US while connected to the Tello network or over WiFi. When travelling in US or abroad call over WiFi using the same balance. This way you can still carry your phone number anywhere in the world and enjoy the same low costs.
Toggle ON/OFF your Pay as you go 4G LTE data.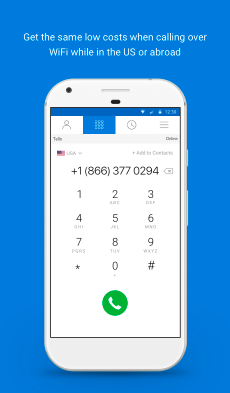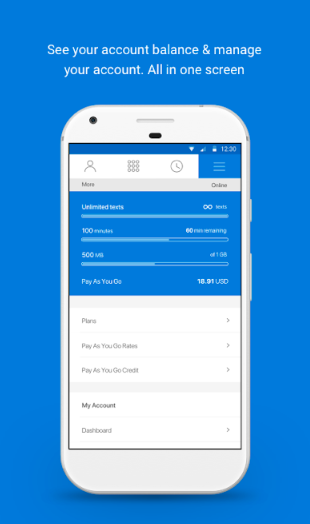 Make calls over WiFi directly from the app. Click the dialer tab and add the area code: so +1 and then the 10 digit number for US calls. Remember that you can only make calls on the My Tello App, and not receive any.
How to get started with the Tello App
Log in with your Tello phone number and Tello.com website password

Get direct access to your phone contacts

Start calling over WiFi

Run the "My Tello" app on multiple devices at once