With all the romance wrapped around the month of February, we must agree with the overall season anthem: all you need is love. But savings won't hurt, right? That's what we thought when we designed this special deal: ✨ 50% OFF any phone plan, for 3 months in a row + FREE SIM ✨ ! Sweeeet!
We've prepared a little (ok, big) discount to help you keep those New Year resolutions about saving more money this year, or at least to make up for all the splurging you did for Valentine's Day. 
We want to shave 50% off your phone bill for the first 3 months. Why? Because bargains are the best. Because lowering your phone bill means you'll be ballin' on a budget. Because there's nothing better than a welcome offer to Tello!
Who is the 50% OFF deal for?
People who want a love/love relationship with their wireless service and no compromises. No contracts. And no extra fees. Aka all that is naturally provided by Tello Mobile. 
Tello newcomers are welcomed with this awesome deal until March 31, 2021. Also, existing customers can take advantage of it by adding a new line to their account in no time. 
⚡ Warning: this deal contains mind-blowing savings which could be triggering to some readers that are not used to getting this much bang for their buck.
Let's crunch the numbers:
👉 The tiny prices are what you pay for 3 months in a row. The key is to choose a phone plan of your liking – with any combination of data and/or minutes – and keep it for the next 3 months in order to keep the discount. 
👉 The 50% discount will be seen directly on the checkout page after you add a phone and the free SIM to your favourite phone plan combination.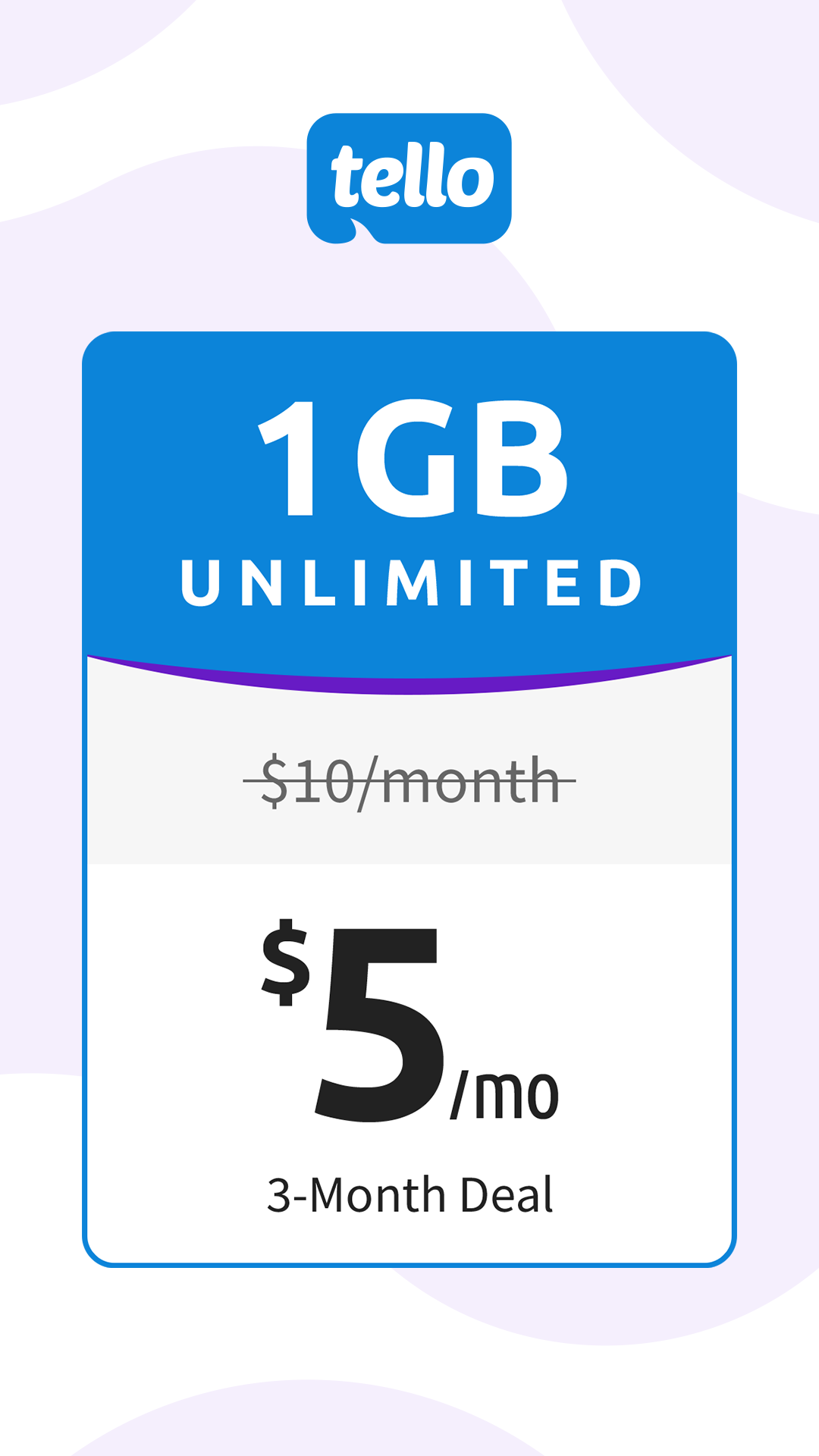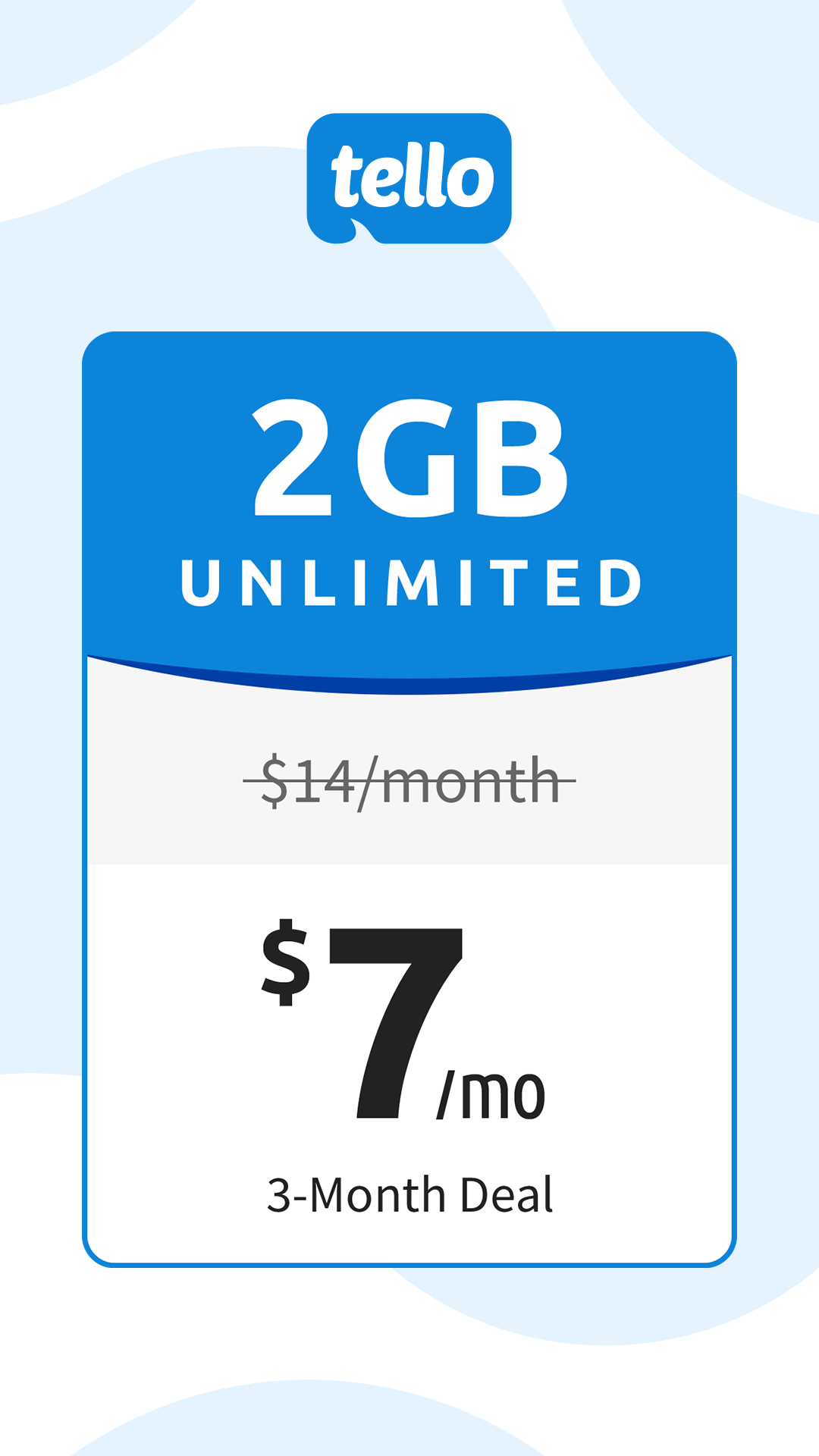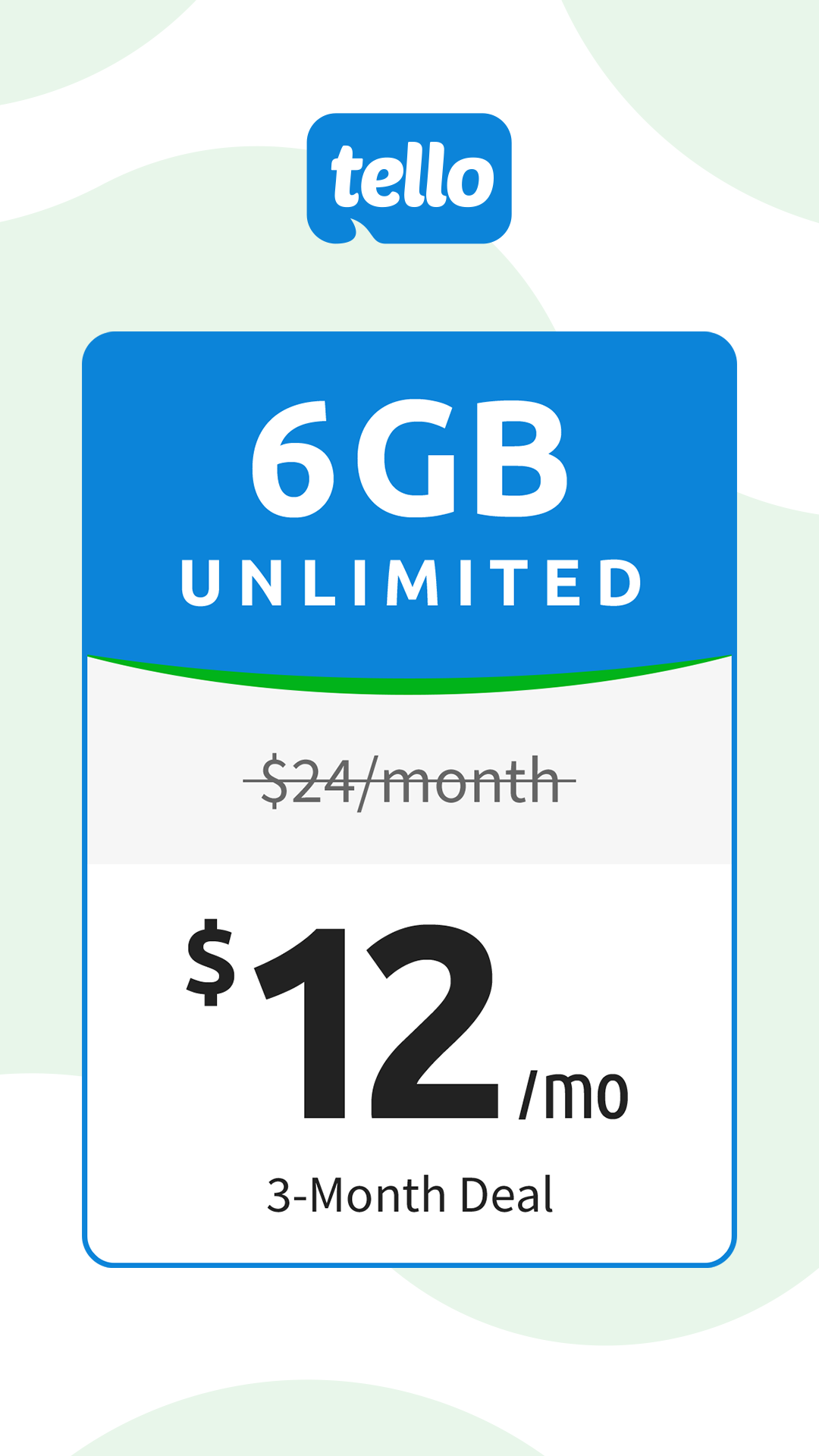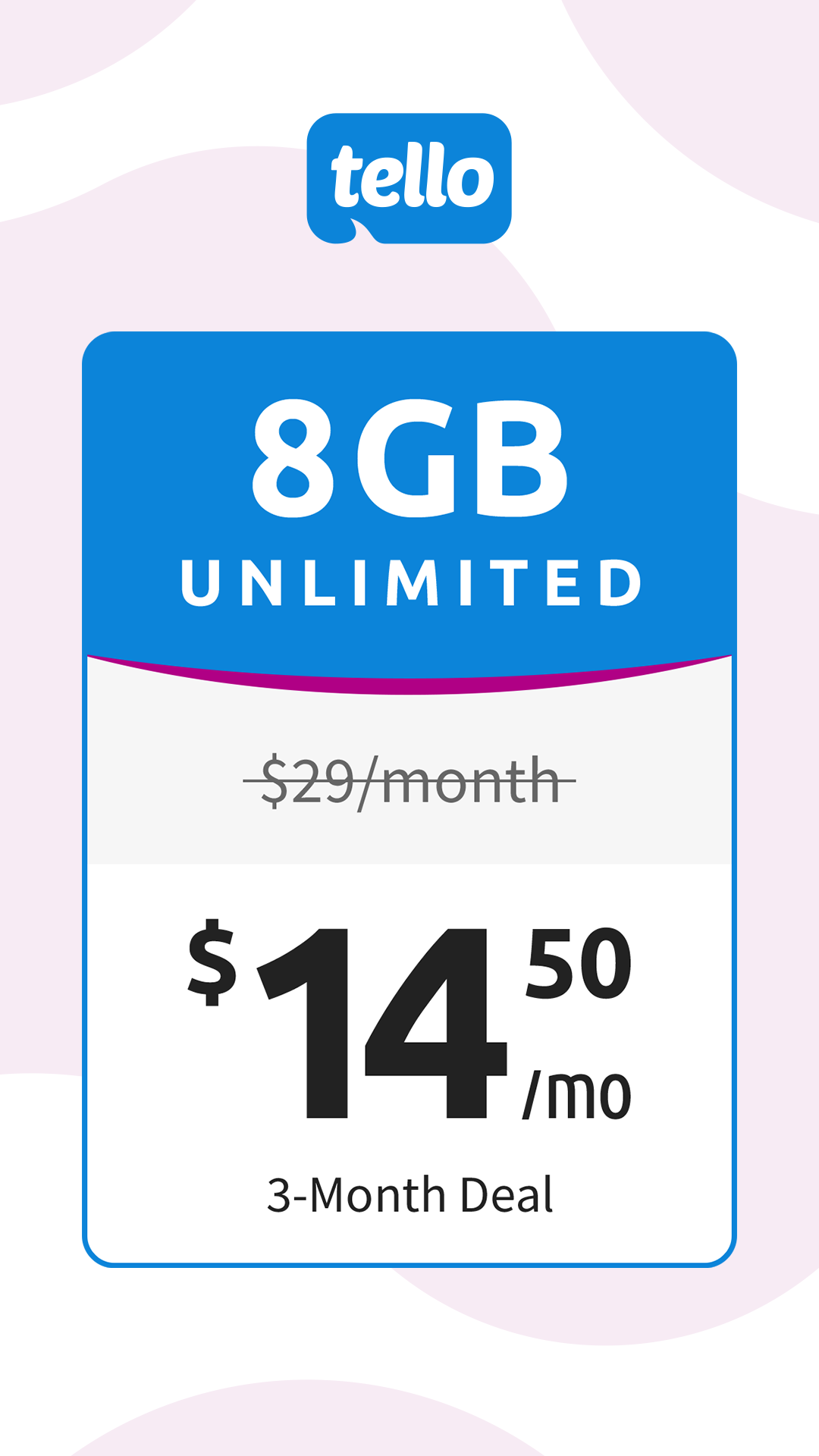 Oh, yeah, a FREE GSM SIM is included in the savings' package. 
You can bring your own compatible phone, keep your number & get a free GSM SIM from us if you sign up to Tello until March 31. Any newcomer needs a SIM from us in order to join, but instead of charging you the regular $9.99, we're throwing it in the deal mix, for absolutely zero extra cash. It's that SIMple!
👉  Before you enroll, check our super reliable nationwide coverage to see how the signal is in your area.  
Need a new phone with your new service? No problem! 
Go to our phone selection to choose a 100% Tello compatible device that goes well with your needs & budget. Some phones have some neat discounts as well. See for yourself. 
Unbeatable prices: Unlimited data plan for just $19.5/mo
Yes, that's right! Tello's about expecting more and paying less. Imagine paying just $19.5/mo for 25GB + unlimited minutes and text for the next 3 months. The switch is a breeze. The activation is done from your own couch. And the savings happen naturally. 
This is a straightforward sign-up deal that you shouldn't miss! 
Let's say it one more time, for the people in the back. This offer comes with:
💥 A 50% OFF discount
💥 It applies to any phone plan combination
💥 It keeps the savings going for 3 months
💥 Free SIM included
💥 Free hotspot 
💥 Free unlimited text
👉  Want more savings? Get your pals to sign up for Tello and get $10 account credit for each one that joins. They get $10 each, too.