5G now on Tello! If you're not excited, you should be!
After moving to a new GSM network, we know our customers are keeping a close eye on our services, so here's a short recap of what Tello offers:
👉  Stores, no. Savings, yes
👉  Contracts, no. Choose-what-you-want phone plans, yes
👉  Annoying salespeople, no. Free hotspot, yes.
👉  Extra fees, no. 5G, yassss!
Besides our super affordable phone plans and REAL value for money – that will never change – our service just got better. The switch from CDMA to GSM means improved and constantly expanding coverage, faster data speeds, and better overall network stability. If you want to know more about this change, please head over here. The extra news we're bragging about today: FREE 5G! 
What does 5G mean and what's the big deal about it?
Tello Mobile's 5G means high-speed data. Your service will switch seamlessly between 4G LTE & 5G, so you'll benefit from faster connections, all around. 
If you're looking for knowledge about the nitty-gritty tech details, 5G stands for 5th generation wireless technology – aka the new wireless standard around. 
Here's a bit of background provided by pcmag.com: "5G is an investment for the next decade, and in previous mobile transitions, we've seen most of the big changes happening years after the first announcement. Take 4G, for instance. The first 4G phones in the US appeared in 2010, but the 4G applications that changed our world didn't appear until later. Snapchat came in 2012, and Uber became widespread in 2013. Video calls over LTE networks also became big in the US around 2013."
tl;dr: Tello subscribers have access to 5G SA (Stand Alone) which allows completely independent operation of the 5G service without any interaction with an existing 4G core. Cool right? 
Craving more info? Let's take a trip down memory lane:
1G was analogue cellular that allowed us to talk to each other via mobile phones – clearly, life-changing!

2G technologies (CDMA, GSM, and TDMA) were the first generation of digital cellular technologies – that let us send texts and travel

3G technologies, (EVDO, HSPA, and UMTS) brought speeds from 200kbps to a few megabits per second – responsible for bringing us mobile data!

4G technologies, (WiMAX and LTE), were the next leap forward, now scaling up to hundreds of megabits and even gigabit-level speeds – 4G LTE that started back in 2009 doubled data speeds (

AMEN

)

5G promises to bring new aspects to the network game: bigger channels (to speed up data), lower latency (to be more responsive), and the ability to connect a lot more devices at once (for sensors and smart devices).
Does 5G cost extra at Tello? No way!
5G is 10 to x100 faster than what you can get with 4G. But there's no extra cost for that at Tello. All our plans include 5G for free (as opposed to some of our competitors, but that's another story).
Do I need a new phone if I want 5G? 
To benefit from this new smarter and faster technology, you'll have to have an Android phone (it's not available on iOS just yet) that's 5G-capable (check the phone specs). If you'd like to bring your 5G-capable Android device to Tello Mobile, just make sure it's unlocked and GSM compatible
Remember, 5G is not just about speed.
Enhanced wireless experience means that you'll also benefit from better connectivity, real-time responses and coverage. 
If you're imagining swarms of drones co-operating to carry out search and rescue missions and traffic monitoring, all communicating wirelessly with each other and ground base stations over 5G networks, you're not far from the truth. 
One more thing: 5G isn't replacing 4G any time soon. In fact, they will coexist and work together. 5G capable phones can actually use both 4G and 5G technology.
More good news: you can still get 50% OFF until March 31
We're making nice things last some more… Just like that concert with a "twice". Or that talk in the doorway because there were some more thoughts to share. Or that extra bite of yummy.
Our 50% OFF any plan for 3 months + FREE GSM SIM is still up for grabs until March 31.
This means you get to sign up for Tello (or urge a friend to) and add a new line for the lowest possible price.
The amazing discount is valid for any phone plan combination and the half-priced plans stay with you for 3 months in a row. Remember to keep your plan of choice for the 3 month period, in order to keep the savings going. No payment in advance, of course.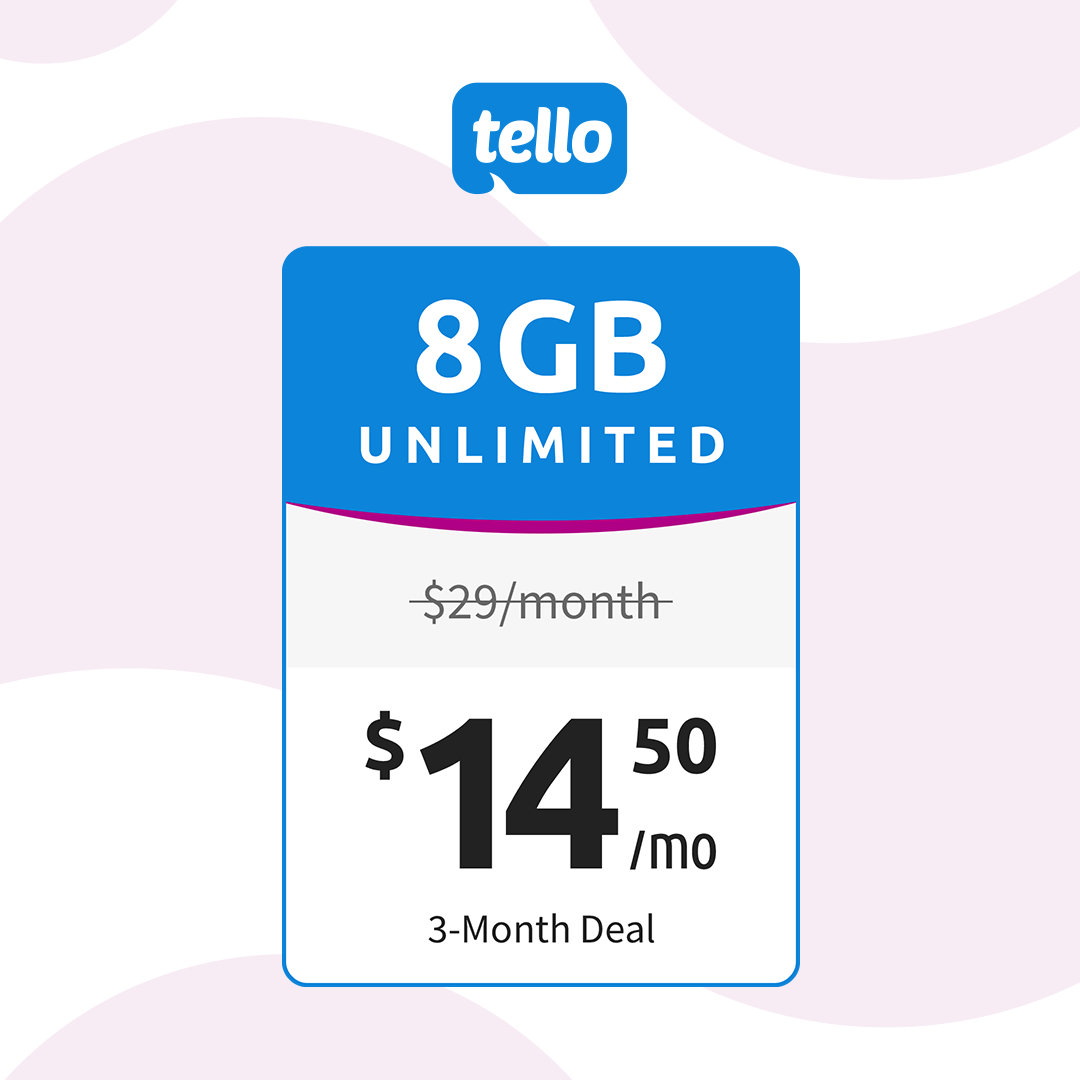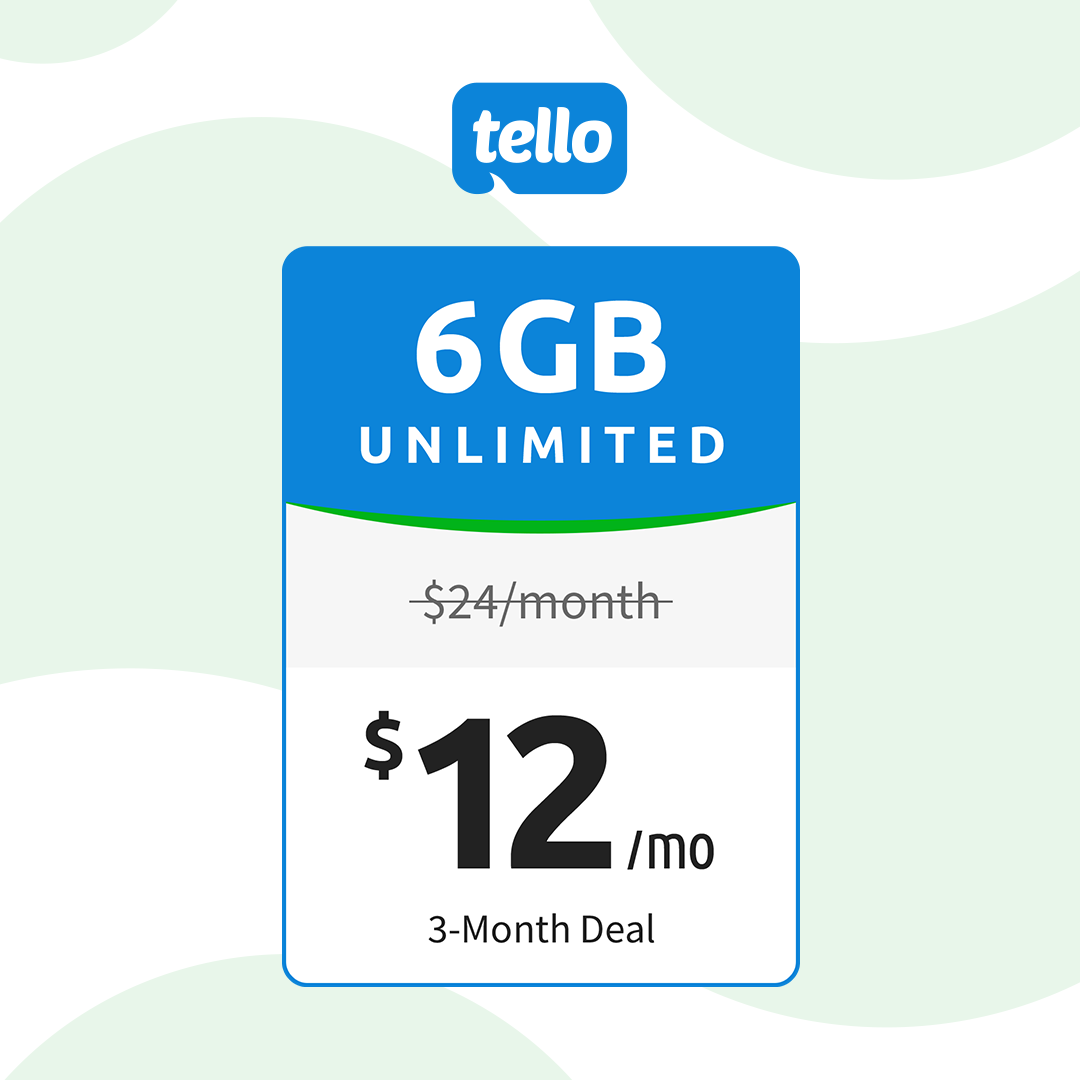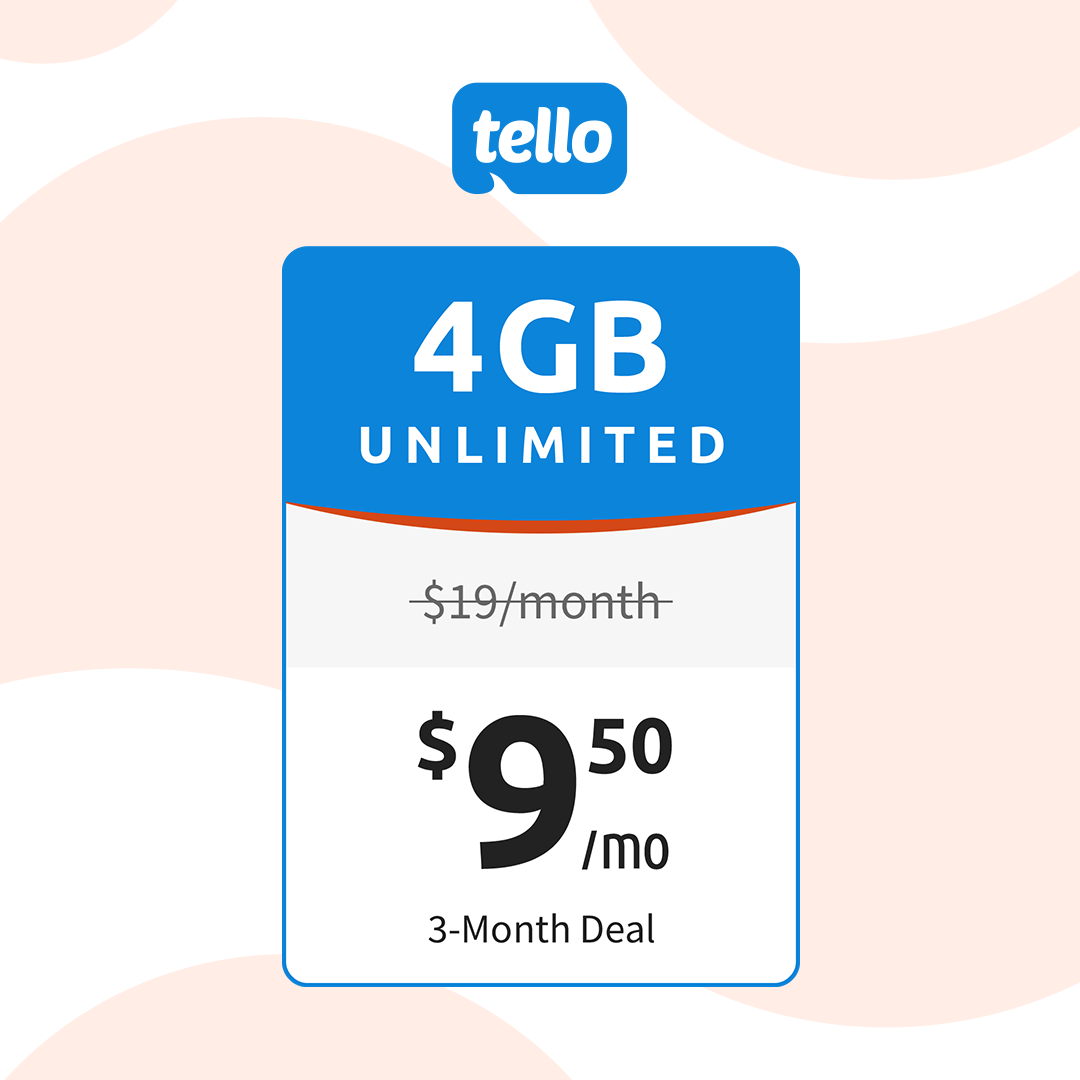 What happens after the 3 months?
If you're still into us, keep your plan and score great savings with the regular price as well. If you think you need to downgrade or upgrade its components, feel free to do that anytime, at no extra cost.