Want to save some money this summer, without cutting down on the fun?
50% OFF Any Plan | Tello Mobile is the perfect phone plan hack
Save big on your phone bill with 50% OFF any plan. Join Tello and get any phone plan combination at half the price for the first month of service. No strings attached, no lock-ins or fees!
Use the extra savings you can put aside now that you have Tello for that trip we always wanted to go, fun in the sun or cool summer swag! Tello customers save up to $80 per month once they make the switch and only regret not making the move sooner.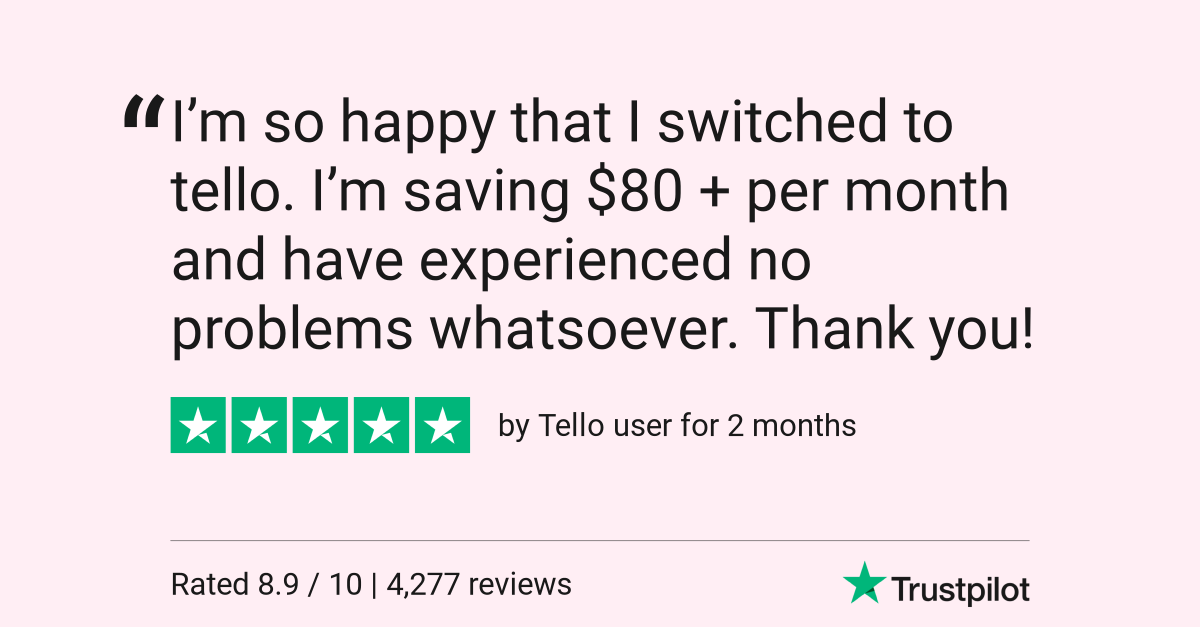 Think about all the things you could do with the extra cash. A good deal is just like paying yourself first! 
The 50% Off offer is valid for new customers only, for any plan combination, from talk&text only plan to 10GB. The discount is applied for the first month of service. After that, you pay the regular price for the selected plan. For example, you can get 2GB + 200 minutes + unlimited text for $8 the first month and $16/mo going further. Remember, Tello customers can just dial down or ramp up the service anytime – at no extra fees!
This Summer, Smart is the new HOT
Being smart with your finances doesn't have anything to do with being cheap. Choosing the right deal when it comes to wireless can really make a difference in your budget.
At Tello, we believe in taking control of your own phone bill. Why pay for more than you use?  Customers enjoy full freedom when choosing their own phone plan by adding minutes & data as the like. No predefined combos. No one-size-fits-all plans. Here's a great plan example, at half a price: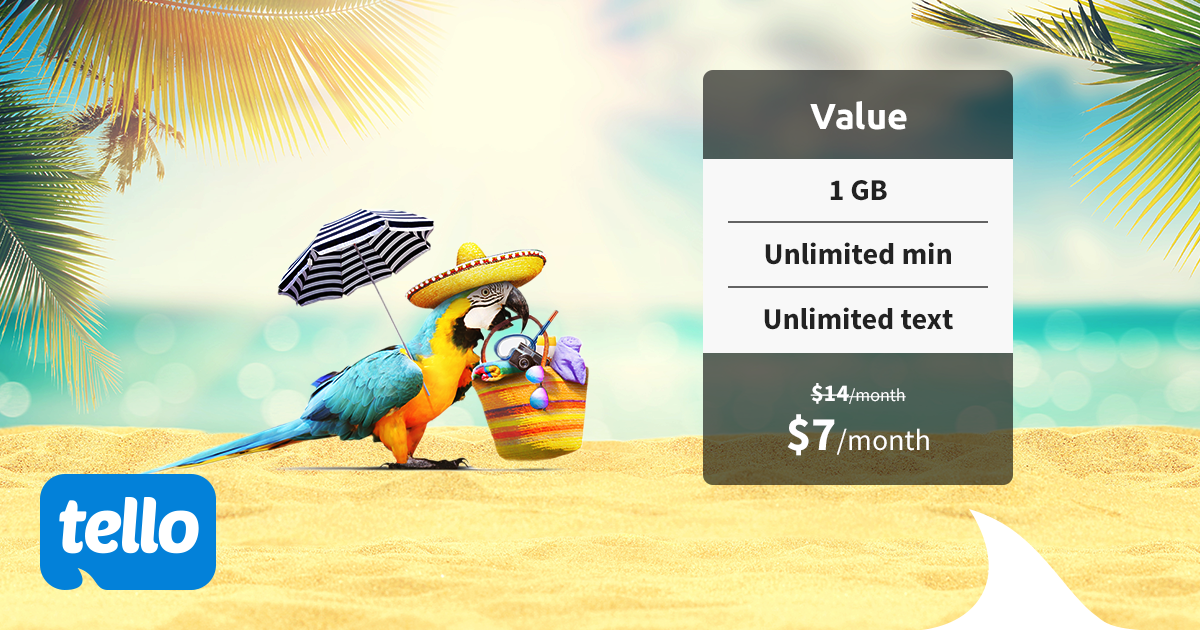 Sizzling Perks of the No-Contract Cell Plan
⛱️ Affordable? Check!
⛱️ Free tethering? Check!
⛱️ Unlimited text in any plan? You bet!
⛱️ Nationwide coverage? Yup!
⛱️ Calls to Mexico, Canada & China included? Claro Que Si!
Tello, this budget-friendly alternative to the big carriers, offers all the perks and quality of service, minus the huge phone bills or the surprise taxes.
How to get started?

Grab this amazing 50% OFF deal and choose a plan of your liking. Create an account in minutes. Bring your device or get an unlocked phone from the start from us. Sit back and let the savings pile up!
📌 Is your phone ready to join Tello?