Get more savings with Tello
Another Reason to Love MOTO: Tello's Moto Sale
The key to a great smartphone and data experience is not about getting the cheapest deal — it's about getting the best value and getting exactly what you've paid for.
However, once in a blue moon, customers can have it all, as Tello launches a savoury smartphone deal with Value Plan icing on top. Starting April 22 until May 1, all new customers are welcomed with 3 Moto phones on sale, bundled up with the Value Plan, as follows: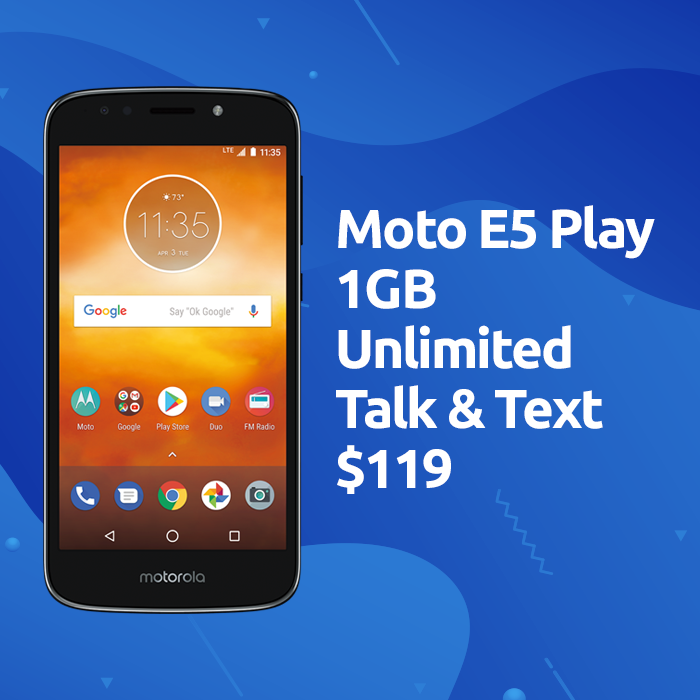 Did you know Motorola is one of the oldest and most recognizable phone brands in the world? Not to mention a true budget champ when it comes to getting more than you've bargained for. All Moto phones look and feel like devices twice their prices, so, what are you waiting for? Get your hands on one of the Moto phones we have on sale & pair it with our Value Plan for the greatest savings ever!
🛎️ The Value Plan brings you 1 GB and unlimited talk & text.
Who is this offer for?
The offer is open to all those hooked on savings, who are looking to keep their monthly costs down to an absolute minimum and who aren't Tello customers yet. In order to switch to Tello, choose a special bundle made of the MOTO device you fancy and the value plan, create an account in seconds and enjoy the savings.
🛎️ Remember that going forward, you only have to pay the $14/mo price for the phone plan. Also, you can upgrade/downgrade anytime after joining, free of charge. There are no port-in charges, the process is smooth, and for any additional information customers may need, Tello's Live Customer Support is available 24/7.
The perks that come with Tello's plan
Unlimited data usage, speed throttled down to 2G once you've used your plan's data amount.

Tello customers can turn their smartphone into a hotspot with free tethering, they can share their data plan balance free of charge with all their other devices or with their friends.

Minutes can be used for calls to US, Canada, Mexico & China.

Unlimited freedom when it comes to building your own phone plan, as there are no predefined combos or lock-ins. 
📌 Families are choosing Tello phone plans for the kids' first phone
More reasons to join the most flexible wireless provider in the US
Besides being customisable when it comes to plans, Tello is also the only wireless carrier rated as 'Great', as a result of more than 4,000 reviews from its customers on Trustpilot, a famous review website getting roughly 500,000 genuine testimonials about thousands of businesses each month. 
📌 Learn how to get started with Tello & what to expect as a new customer