Special Deal: $40 OFF for any iPhone 5 to replace your old phone
How long has it been since you changed your old phone? Has it survived all the hits, crashes and cracks you put it through? Maybe it's time to get another one, even an iPhone at an amazing prize of only $199!
And since we don't know what iPhone model you prefer, we've created a special deal for you:
As you probably know, iPhone 5 is a smartphone designed by Apple and features major design changes in comparison to its predecessors. These include an aluminum-based body which is thinner and lighter than previous models, a taller screen with a nearly 16:9 aspect ratio, the Apple A6 system-on-chip, LTE support, and Lightning, a new compact dock connector which replaces the 30-pin design used for previous iPhone models.
Since the offer is limited, you can now replace your old phone with a refurbished iPhone 5, pick the color and your preferred  memory option:
16GB and pay only $199 instead of $239
32GB and pay only $219 instead of $239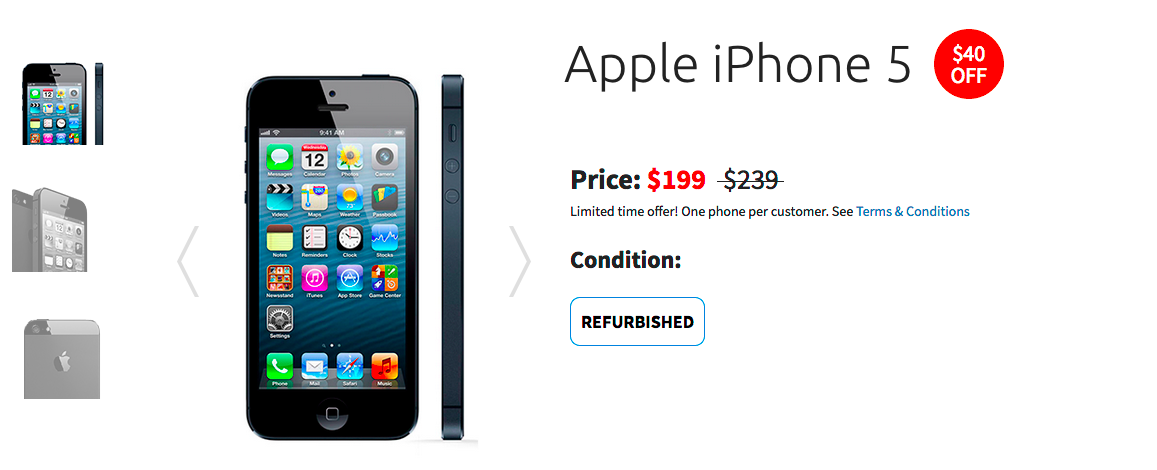 Replace your old phone with an iPhone 5 – White version
Replace your old phone with an iPhone 5 – Black version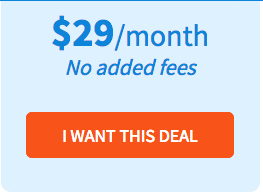 Are you still thinking whether to get this deal or not? Then here's more good news to help you decide!
Together with this phone you can get a plan for only $29/month and benefit from:
Unlimited calls
Unlimited texts
1GB of 4GB LTE data
Offer limited while stocks lasts. The deal is available for both new and current customers. Prices listed in this article were available at the time of the publishing: September 23rd, 2016.