The year was 2000. 
Pop music was a thing and Destiny's Child dominated the charts. 
Y2K, the infamous "millennium bug", was expected to cause global mayhem by the hypothetical resetting of dates on computers at the stroke of midnight on 1 January 2000.
Big Brother launched and changed reality TV forever. 
And everyone was playing Snake on their phone. 
Tello Mobile's CEO, a journalism graduate back then, was working as a video editor for Habitat for Humanity in a small town in Georgia. Living abroad and calling families overseas was a pain back then. Remember calling rates in the 2000s? Yeah! It still burns! He knew there had to be a better way and that sparked the beginning of the 19-year-old telecom company that created Tello. 
It all started with phone cards 
💡  Keepcalling, Tello's mother company, started with phone cards, physical ones, bought from the stores. 
But the 2000s had something magical about them, didn't they? The sense that everything was possible. Especially since the internet broke into the public's consciousness. So an idea sprung to mind: reselling PINs online had a great potential. Creating a business that helped people call abroad and talk to their families without breaking the bank, was right up his alley. 
At first, he bought the actual phone cards himself and coin scrapped for the PINs to deliver them to the customers. Talk about DIY determination!
He turned his crib into a home office, crowded with heaps of calling cards, and got busy teaching himself eCommerce and web tools. The original investment: $100. The name of the new telecom business that came to life in 2002: KeepCalling – Tello Mobile's mother company!
From one person scraping phone cards in his own home, to over 70 ethnic websites and tons of happy customers worldwide now. That's the story if we fast-forwarded it to the present. 
Tello Mobile was launched in 2016 and was entirely dedicated to the US market. But all those years of telecom experience, thanks to KeepCalling, paid off. 
While Tello might seem like a new kid on the MVNO block, KeepCalling connects more than 2 million minutes and over 10k of mobile top-ups, daily. It has been named the fastest-growing telecom company by "Inc. 5000", for 5 years in a row. It's safe to say we know what we're doing when it comes to providing awesome calling solutions, worldwide. And after all those years, we still enjoy it! Tello Mobile was just the natural and exciting step up! 
Partnering up with a nationwide network, we had the chance to expand from international calls to providing full wireless service under the new coooool brand, Tello.com. This pocket-friendly solution grew to become the only US phone service rated as Excellent by its customers. Tello-tastic, right?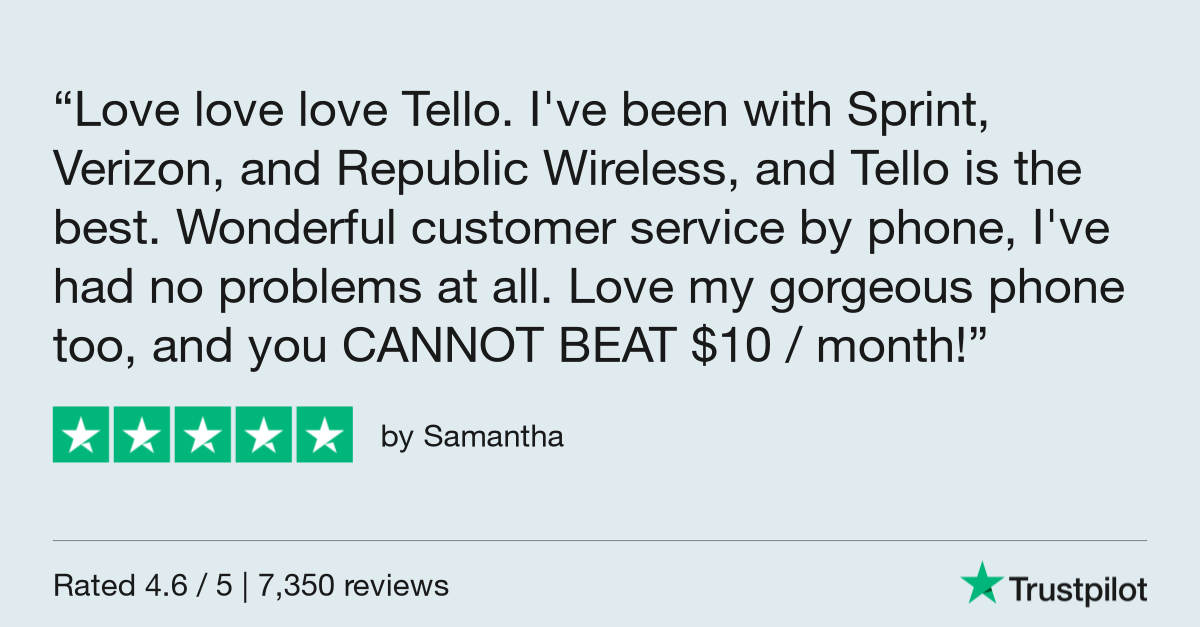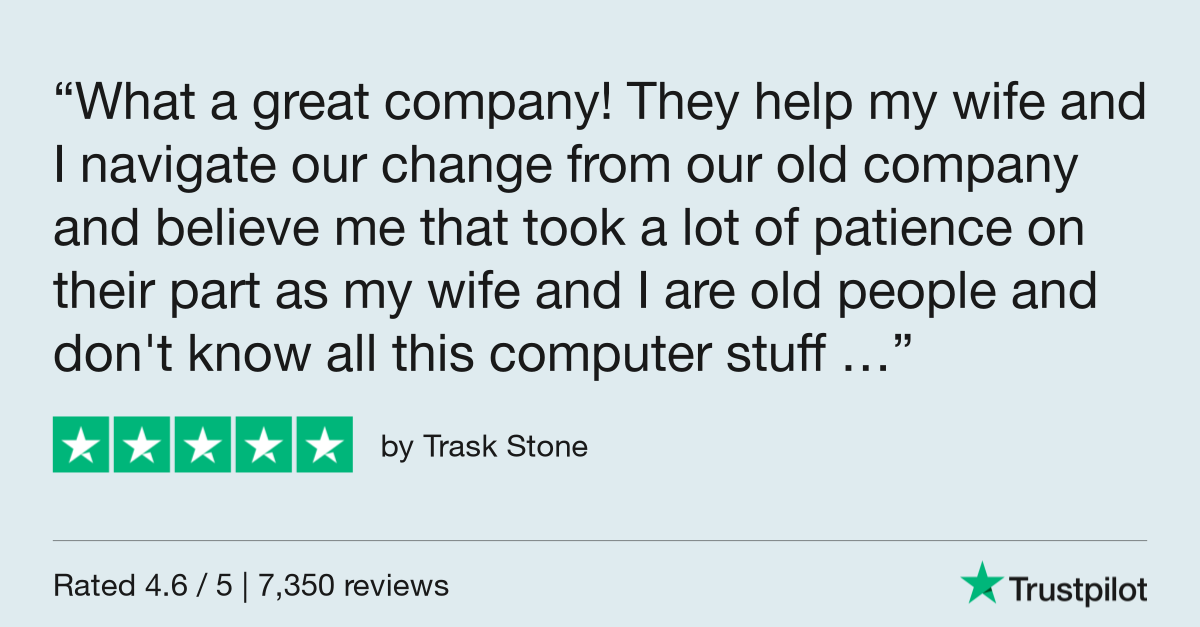 Tello Mobile, a phone service with a purpose
💡  Key to success: sticking to the initial promise of providing premium service at affordable prices. Staying connected should be a basic human right, not a privilege. 
Here are a couple of other things that help Tello Mobile stand out from other MVNOs and gain the trust of so many households (parents choose us for their kids' first phone plans, so we take trust pretty seriously around here).
✔️  Transparency: The T from Tello stands for transparency. We believe in giving people the right value for their hard worked money. At Tello, there are no surprise fees, misleading promos, no fine print. Our customers are in charge of everything and no question remains unanswered (by a real person!), whether it's a call to our awesome customer support team, or we get it on Amazon, Facebook, Blog, etc. We're here to help!
✔️  Individuality – Unlike the big carriers that focus only on unlimited plans, Tello believes in individuality. Our plans, ranging from $5 to $39/mo can be customized to your heart's content or to each family member's desire. Need a talk & text only plan for your kid? We've got you covered. Just want unlimited data? You can do that, too.
✔️  Freedom – Believe it or not, when we say total freedom, we mean it. That means we have no contracts. No lock-ins. No extra fees. No port-in fees, no administration fees, no activation fees, no overage fees. Absolutely no compromises. You can come and leave as you please, upgrade or downgrade your plan according to your needs, for free. 
Wondering what life at Tello is like? 
Well, we run operations from 3 international offices (here's a view of our headquarters, cool right? ⇣ ⇣ ⇣ )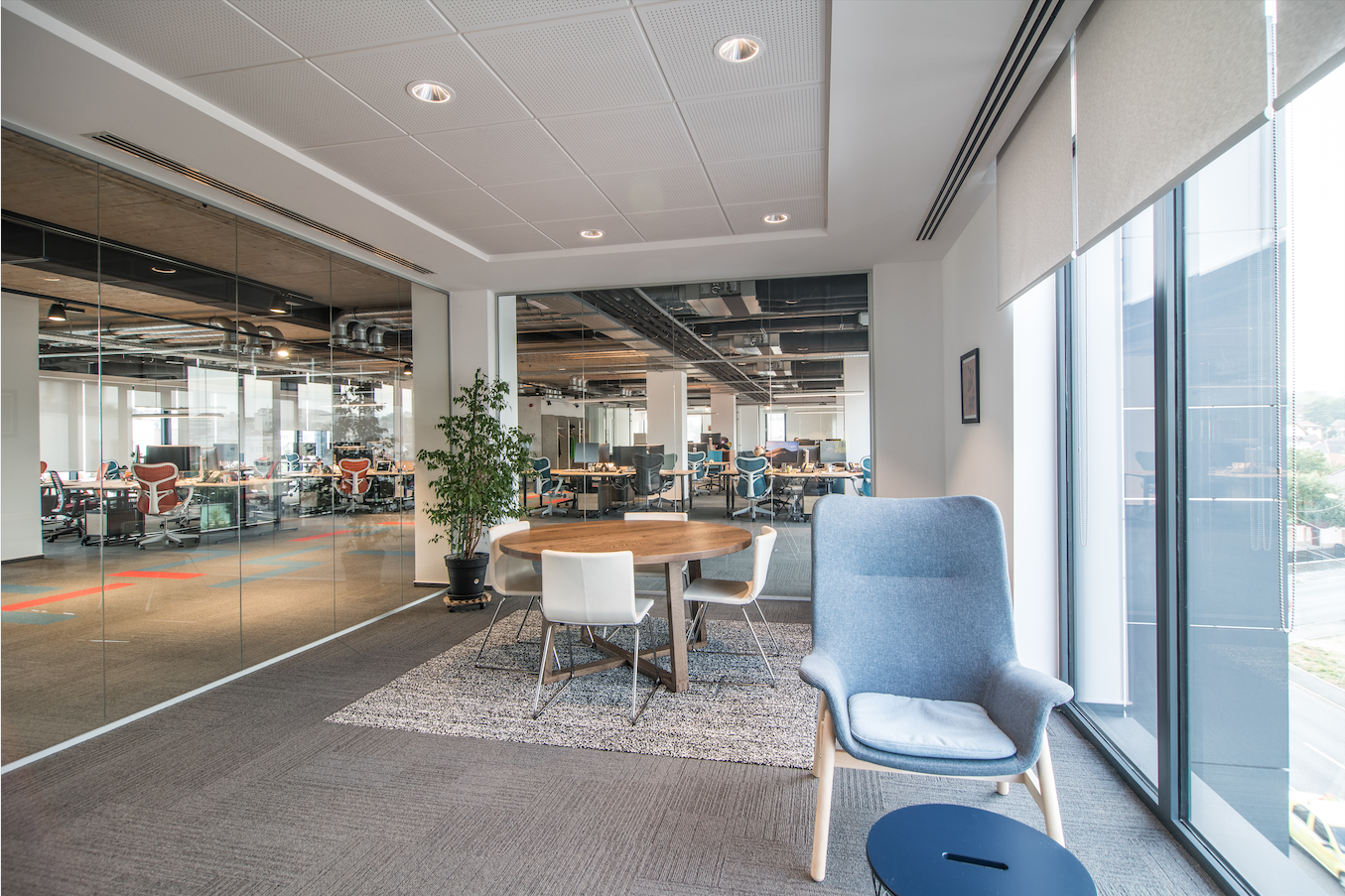 Aka a multicultural & inclusive workplace full of talented individuals with uniquely diversified skilled sets. Here's a preview of life at Tello: open offices, flexible work schedule, health benefits, crazy fun company events. Oh, yeah, and casual attire. 
We like to keep things simple. From porting your number to Tello to coming to an interview, everything is based on that. 
It's a good vibes only environment! With in-house training opportunities & yearly learning goals, we make it our job to motivate employees to grow, professionally & personally. 
Celebrating 5 years of super wireless savings
That's the reason we decided to share the big story behind the small phone bills that made Tello stand out. It's our anniversary month and the 5-year milestone is pretty big!
💡  We're celebrating with an outstanding welcome offer for people who want to join Tello. All new customers who join Tello or existing customers opening a new line can subscribe to a plan, pay for the first month, and get the second month free, no matter the plan they choose. And since it's our anniversary blast, we're adding a free SIM and $50 OFF selected phones.
Honestly, this year seems different. It's more of an appreciation fest geared towards the people who put their trust in us from day one.
Our story is their story. Their savings make out our success.
Behind that success story, there are people. At the other end of a phone call to Tello, there's a human that cares. Behind an ad campaign, there's a person who genuinely wants to help. So, if you're on the fence about joining Tello, don't wait! Grab the anniversary offer and share your savings story, too!