Can you believe it's been 5 years already? 
We still feel the first-day excitement, but we're super grateful that we could turn wireless savings into our success. That was the goal we set out to achieve back in 2016. We're happy to report we've accomplished our mission (and then some), and we're so not stopping now. 
🎉  We're celebrating 5 years of super wireless savings, the best way we know how: with an exceptional WELCOME offer for people who want to lower their phone bill, for good! 🎉
Sign up for any Tello plan by May 31, buy one month and get one free! We're throwing in a FREE SIM and $50 OFF selected phones.
Ok, so a lot has changed in the past 5 years (Hello, new GSM network!). But our Anniversary Promo Tradition stays the same. We're calling it the BEST BOGO WIRELESS DEAL ever, since:
✔️ It's valid for every plan combination – so, go ahead, play with our plan builder until you have the perfect combo for your calling needs
✔️ It comes with a FREE GSM SIM from us – our pleasure, really!
✔️ You can browse through our phone selection and get a device with $50 OFF – our treat, ofc!
✔️ Every phone plan comes with FREE mobile hotspot – we wouldn't have it any other way!
📲 A SIM jam-packed with Savings for 2 months in a row, delivered for free, srsly! 
The promo stays live until May 31, 2021. It's for both new lines and newcomers. 
There's absolutely no catch, no contract to tie you down, or hidden fee to worry about. It works like a charm, just as easy as it sounds: pay the regular plan price for the first month and $0 for the second month. Keep the same plan for the first 2 months to benefit from the discount. 
BTW: The 100% discount for the second month of service will be applied automatically to your account.
Interested in wireless savings? Get started with these fan-fave phone plans that have a bit of everything ⇣ ⇣ ⇣
If you're eyeing our unlimited everything phone plan, go for that. It's a can't-miss type of deal, anyway! 
Bringing your phone and number to Tello Mobile will make you go from "I hate phone bills" to "I can't believe how much I'm saving on my cell phone bill!" or real-life love letters like these: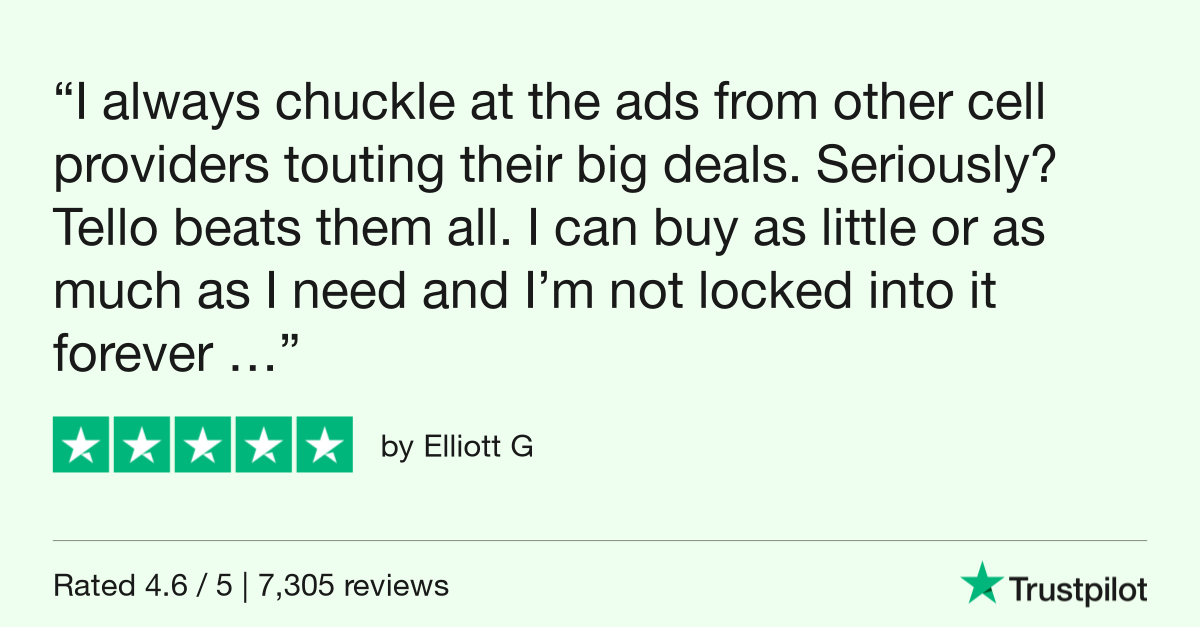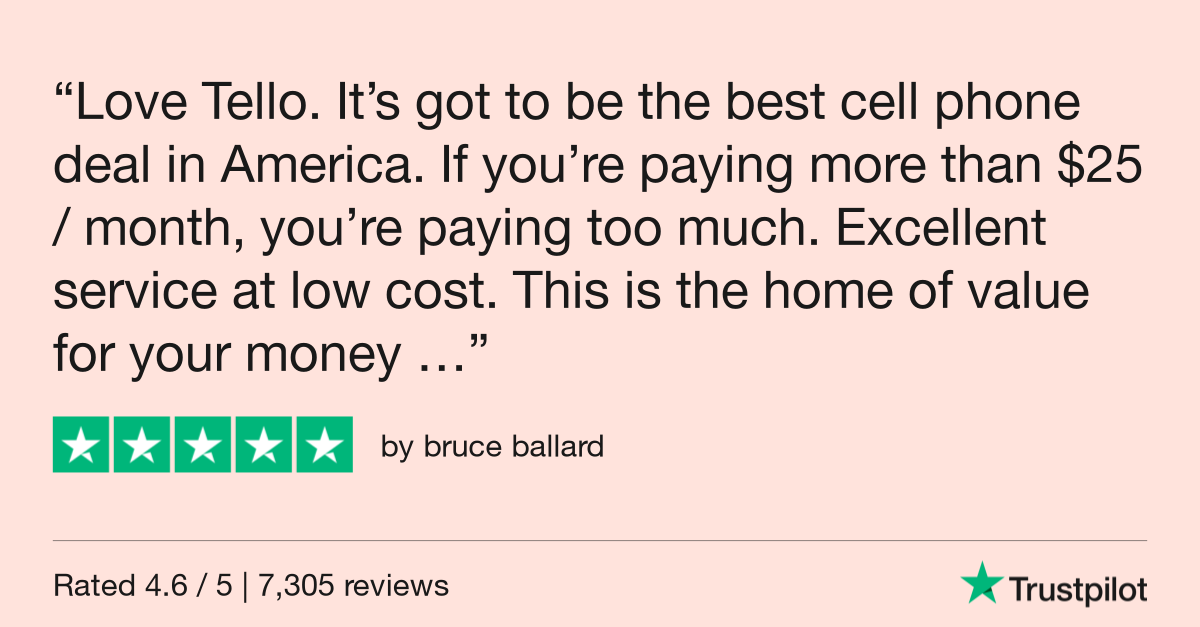 📌  Port your number to Tello Mobile
🙌  To our amazing Tello customers: Love you, mean it! 
Our loyal customers are our nearest and dearest. That's simply how it is. 
Our small, pocket-friendly phone service is still standing because of all the people who put their trust in us, from day one. A heartfelt thank you goes out to all Tello fans out there, who not only give the best reviews – really, some have even mad copywriting skills, but also awesome feedback and solutions for us to improve. 
We didn't invest in huge billboards. We don't have salespersons or stores. We took an honest approach towards wireless and decided to give people real value. That is why we lowered our prices so many times in past years and kept them budget-friendly even with the GSM transition. That's why we'd rather offer a discount instead of a branded T. 
🎂 More surprises are lining up this May
The buy one month, get one free promo is valid for existing customers who want to add a new line to their family account. Also, your phone plan is about to get better. We're not allowed to spoil the surprise just yet, but we're excited! 
Oh, yeah, our anniversary survey is about to pop up in our May Newsletter, together with giveaways on our social channels. 
Get the buy one month, get one free deal today by signing up to Tello.com in no time. Follow us on FB or Instagram for giveaways & more birthday fun!