Welcome to Tello Mobile. Where wireless bliss and instant savings are on the menu. For the entire family, of course. 
It's a place where there are no contracts. And no extra fees or penalties. Not for adding a new line, access, or maintenance. Not even for downgrading a plan or canceling a line. Tello Family Plans have what we call an all-in pricing so you'll never have to worry about hidden costs or other nasty things other carriers use to bulk up your phone bill. You know, things that got you saying: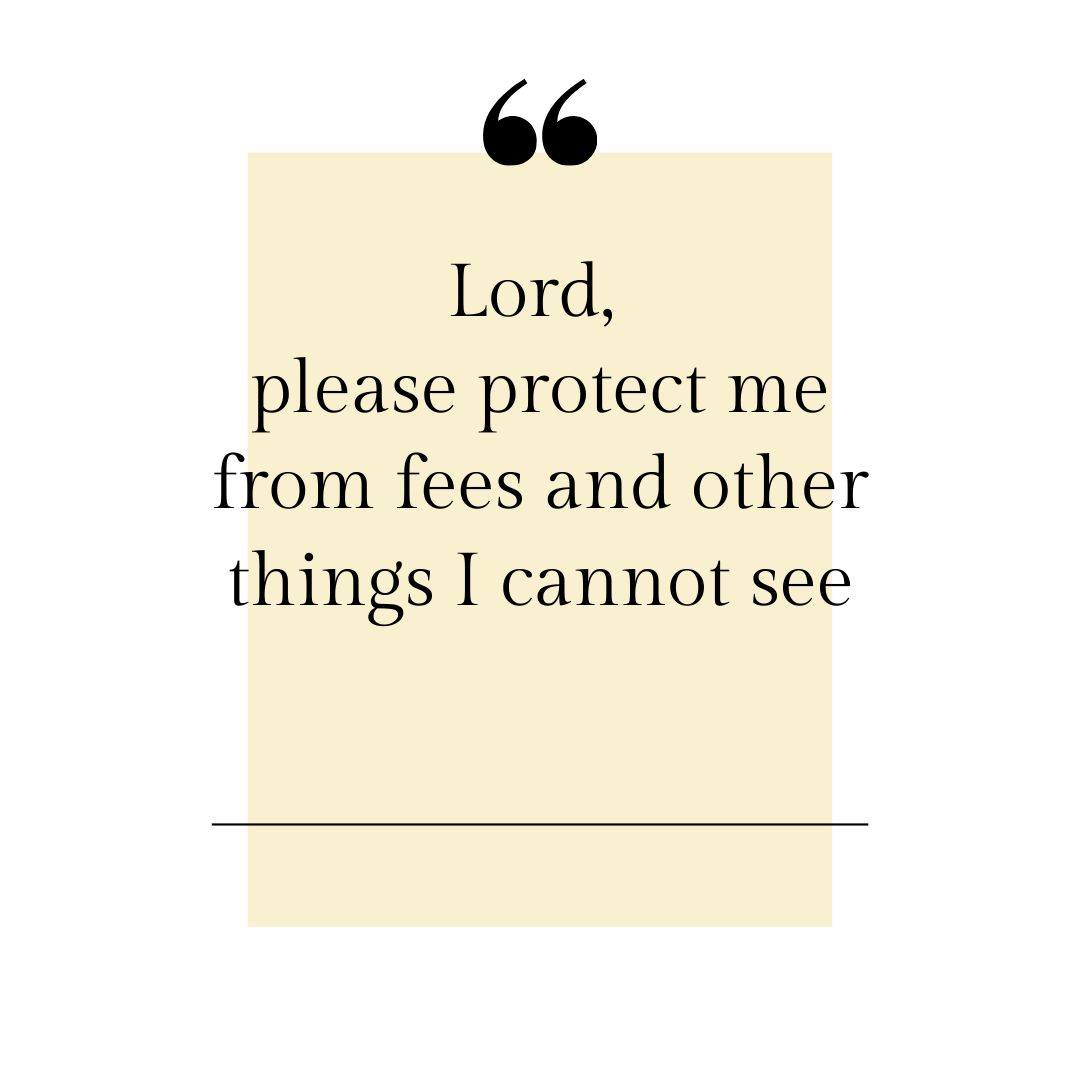 Did you know that Tello Family Plans are the most affordable on the market?
Yup. 
You can get 4-line plans at the cost of an individual phone plan. 
That means you'll just have to pick a data & minutes combo that makes sense to each member of the family, according to their exact needs, and forget all about bill shock. It's a set-it-and-forget-it type of thing.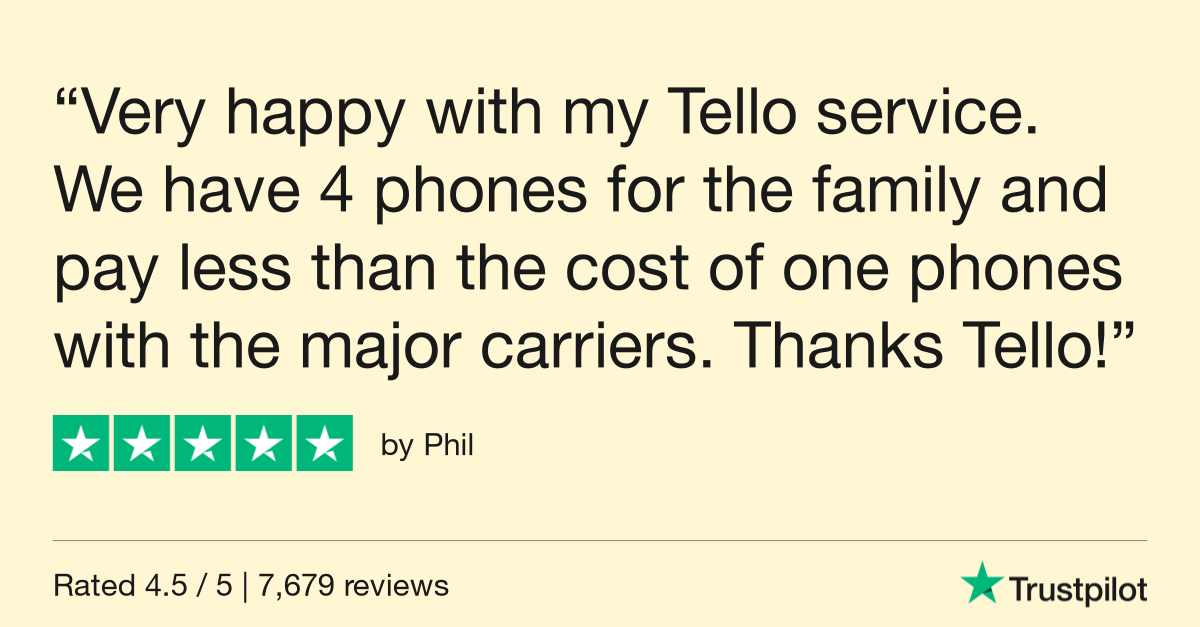 For example, you can get 4 lines with 4GB each for just $76/mo – grand total. Read that again. Now compare it with what you currently pay at your provider or with what you used to pay, in the pre-Tello era. 
Tello Mobile is a per-use powerhouse: Each line gets its own data & minutes package
This right here is the number one thing that keeps the costs down. You can build custom phone plans for each member of the family and add up to 10 lines. 
Not every "family" is a family of four or more, so couples looking to join plans or find lower pricing can definitely switch to Tello and still benefit from affordable rates and no commitments. After all, flexible phone plans are perfect for single or dual-line users. 
Even roommates or distant relatives can bundle together on a Tello Family plan and get the best overall value there is. 
The fact that our family plans are widely customizable by nature, makes them perfect for families with kids.
You can add a new line for your kid without sacrificing his college fund. The best part is that at the end of the day, everybody's happy with Tello. Your kids will have phone plans they'll love at prices you can handle. Getting your kid a new line at Tello, means 1. he has no excuse not to call you and 2. you'll only pay for what he uses. Can we get an Amen?!
For most parents, it doesn't make sense to start their little ones on a big data plan. They want to stay connected and have some control, but are not comfortable with shedding big bucks for a kid's phone plan.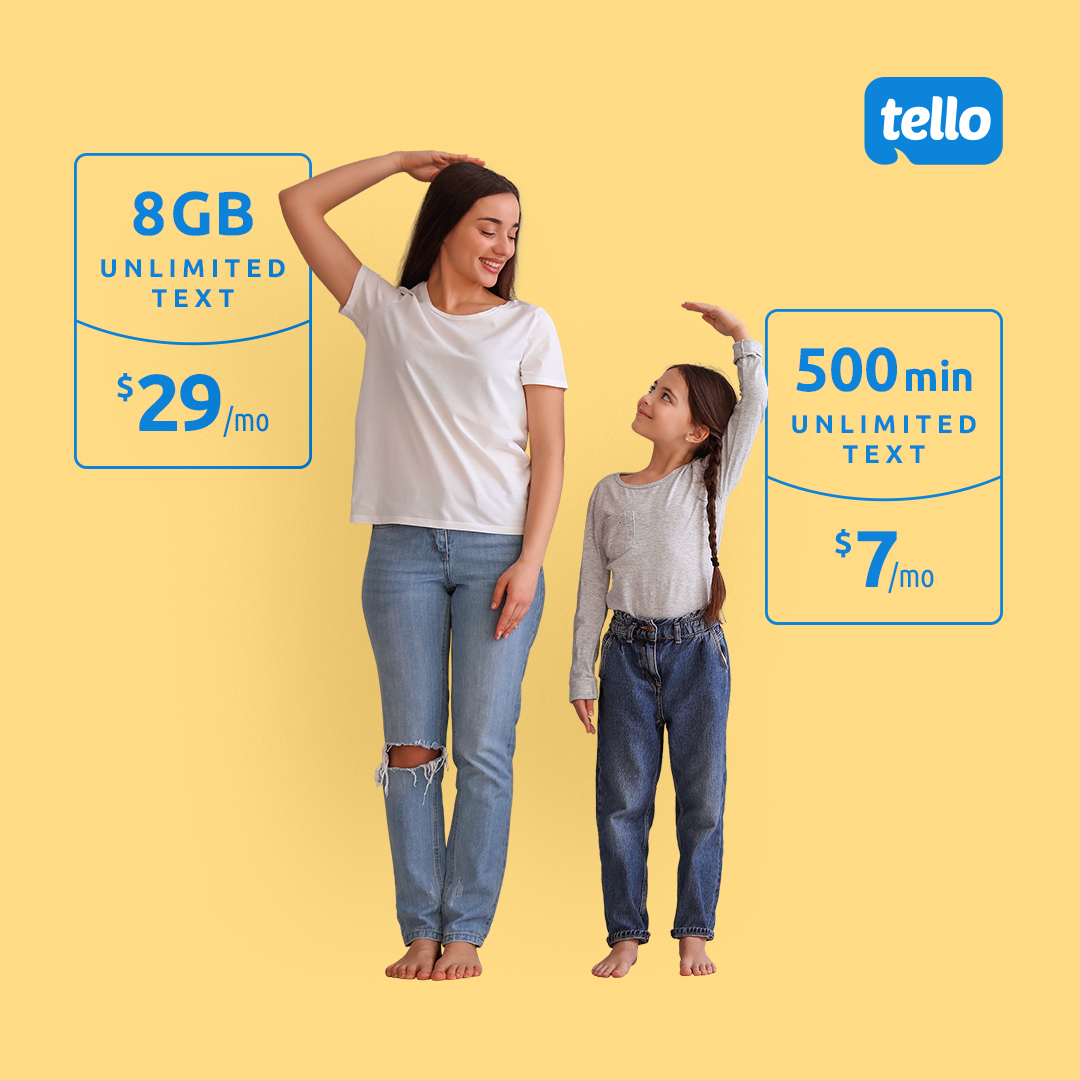 Talk & text only plans are perfect for these tiny needs and come with a tine price tag as well. Add a new line for your kid with just $8/mo. You can add data as you like or as they grow, and choose 4GB or even 25GB for data-hungry teens that live online. 
Tello Family Plans have perks that make it hard to pass up
Your next family plan must-have: international calls. Who's with us? 
And since we're asking, how about a family plan where the features you're used to paying for are included for free? Like Wi-Fi Calling or Hotspot. Set up a Tello Family Plan and get all these fabulous add-ons (and more), included by default.
Besides the hard-to-beat price point, Tello Family Plans are feature-rich. Every phone plan that includes minutes had built-in international calls & text to more than 60 destinations. You'll have full VoLTE support, a solid 4G LTE/5G coverage, 3-way calling and all the bells and whistles you're used to for a fraction of the cost.
Data hogs in the family? Skip the data drama all together with our no-shared data phone plans
After all, there are better things to argue about at the dinner table than data. Plus, given the free mobile hotspot that comes in the same allowance as your data amount, there's really no need to worry about this anymore. 
Even the 25GB phone plan comes with 25GB hotspot. You're welcome. 
Each line in your account has its own plan which will have its own individual billing date and payment method. And there is no pressure to get a big data plan so that the rest of the lines added have a discount. Individual billing dates and amounts mean that prices will not fluctuate every month and they won't go up when canceling a line. You'll know exactly what you pay for and that's based entirely on what you use. Plus, there's no initial or advance payment at Tello. 
This being said, it's time for a family meeting. See what you're currently paying for your family phone plans, add the extra fees and features and compare that with what you'd get at Tello. Add a new line in no time and put those savings into something fun for the entire family!
Just keep saving, 
Tello Mobile