Dear students, please correct us if we're wrong about these unspoken rules of communicating while you're in college. We really want to know what you think :D, but in the meantime, here's what we have:
Anytime is a

good

time to FaceTime friends

DMing a meme shows another level of trust and bonding

Calling parents should be done while you're out doing other chores, or walking to class

Other phone calls are for major life events or a big catch-up sesh

You text people instead of calling them. Texting people while they're in the room is an underrated sign of humor

Having too many missed calls is scary

Gifs are better than emojis

Voice messages can save your life or make it worse. You either love them or hate them. There's no in-between.
Here are some other unspoken truths: cell phones are a must for college students and cell phone plans are not cheap. Well, not all of them. While all the other adulting stuff college kids have to figure out will take some trial and error, Tello Mobile makes it easy for students to pick the perfect phone plans for their needs, without breaking the bank. If you're wondering how to find the best phone service for college students, you're in the right place, keep reading ⤵⤵⤵
Cutting costs in college 101 👩‍🏫
No matter what phone service you go for, let's lay down some basics when it comes to cutting phone bills costs in college.
a). Choose Prepaid vs Contract
Why should you choose a prepaid cell phone plan versus a contract plan?​ First of all, you're too young for long-term commitment (we're sorry, but somebody had to say it!). Secondly, in terms of price per value, prepaid phone plans win by a long shot.
The average monthly bill at a contract provider is dangerously close to $100/mo. Sure, it might have some bells and whistles you fancy, but also, a lot of extra fluff you don't need. 
Prepaid phone services are based on the concept of paying for what you use. Tello Mobile takes that one step ahead. Besides the no contract and no catch policy, we also have no extra fees, so what you see is what you get. We have no physical stores or annoying salesmen, so everything is done online. Easy. 
Some phone service providers, while boasting about not having a contract, tie their prices to the need of paying in advance for 3, 6, or 12 months. That's still binding, wouldn't you say? 
b). Choose an MVNO
Another way of saying this is to go for the little guy. The underdog. 
MVNOs, like Tello Mobile, piggybank on a big network and usually provide the same great service at a fraction of the cost. That translates into extra money in your pocket, every month. There's truth to TechRadar's words: "Since an MVNO doesn't have to worry about all the physical costs of running a phone network, it has far lower costs, meaning it can offer lower prices". 
The best way to choose the right MVNO for you is to look at their coverage and check out what other people are saying about their service. Then, choose the phone plans and pricing model that makes sense to you. 
c). Figure out what you need
A lot of things will bear the "figureoutable" badge in college (and in life, for that matter).
You no longer live at home. You're in a different city or country even. You have to choose your classes, meet new people, make new friends, remember to have breakfast, share a bedroom with strangers and oh, so much more. 
You'll be faced with a lot of decisions. Choosing the best cell phone plan for you should be one of them. With all the other expenses that are coming your way – tuition, student loans, textbooks, meals – going for a flexible option is your best bet. 
See how much data and minutes you use each month and what you're currently paying for that. Then, compare those costs with Tello. Having enough savings for a night on the town with your friends because you switched phone providers is a great feeling. You'll love it!
d). Get off your parents' family plan
According to Huffpost.com: "Until You Leave Your Family Cell Phone Plan, You're Not a Real Adult". 
Yes, it's a milestone. Your family bond is stronger than the family plan – no need to panic over the symbolism of this – and while it might be the final way of having your parents' support, cutting the cord is not all that bad. 
Going solo on your cell phone plan is easier when it's something you can afford and that adjusts your exact needs. Maybe you want more data or more privacy. Or it might be a testimony of your newfound independence.
Since we're not the ones to break up a happy home, here's another idea: get the entire family on a better (and cheaper) phone plan. It's possible! Now that you know there are great alternatives out there, you can definitely share the new findings with the entire family. Even get everybody on a Tello family plan – this way, when you decide to go for a single-line plan, your folks' phone bill will not suffer an increase for subtracting a line from the shared plan. 
With options like Tello Mobile, past concepts like "it's cheaper for everyone to have multiple lines on a single bill" are no longer true since you can have 4 lines with 4GB each for $76/mo total. That means that 4 lines at Tello cost the same as an individual cell phone plan from big wireless carriers. 
Cell Phone Plans Less Than $20 Per Month – yes, they're legit!
And they're not as bare-bones as you'd think. For example, at Tello, you can have 4GB + unlimited talk & text and 4GB of Free Hotspot for just $19/mo. Or, since you don't need that many minutes, you can go for 6GB + 100 mins + unlimited text for $21/mo.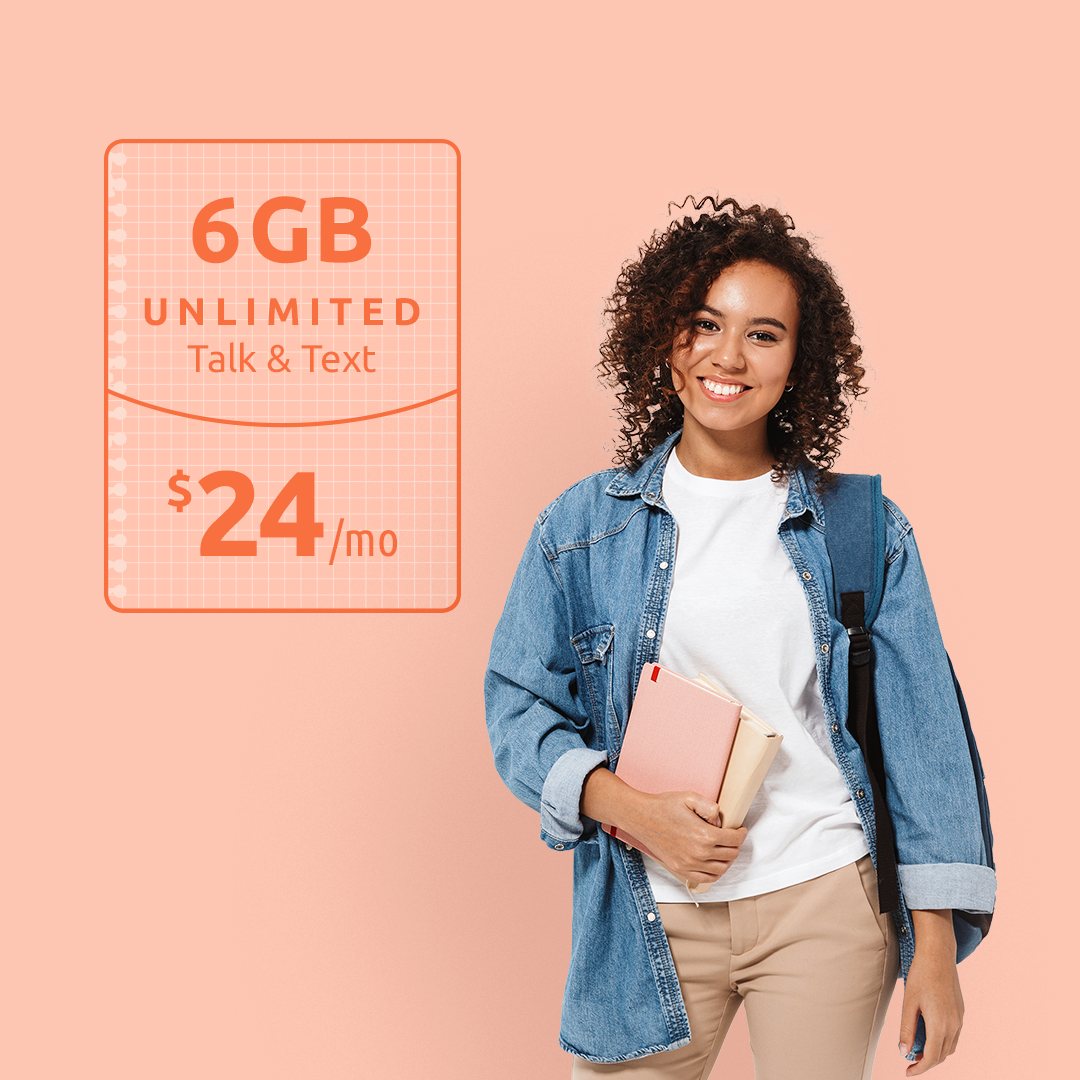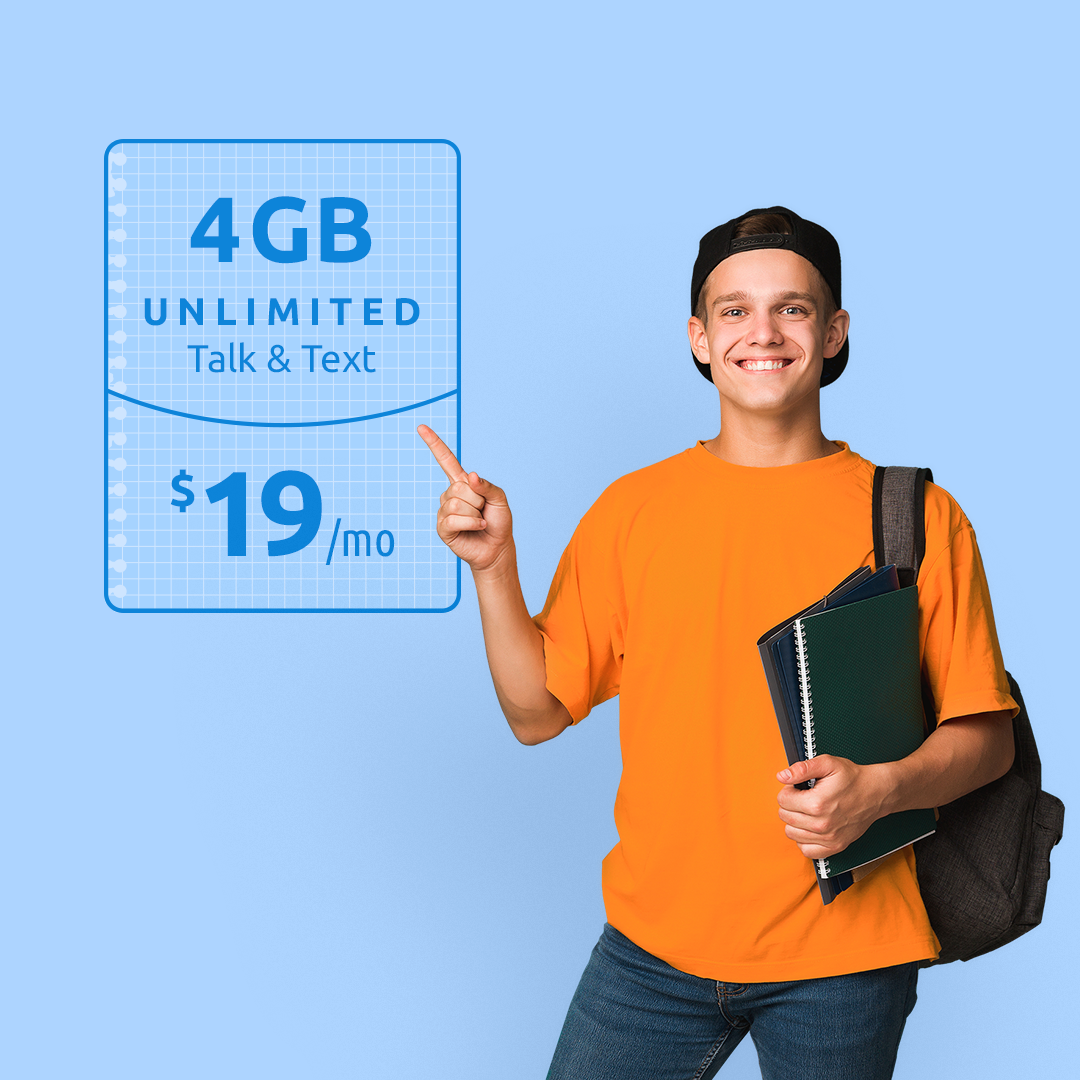 All our plans come with freebies like:
⤑ International calls & texts to 60+ destinations
⤑ Free mobile hotspot
⤑ Wi-Fi Calling 
⤑ Free Shipping
⤑ Free upgrade/downgrade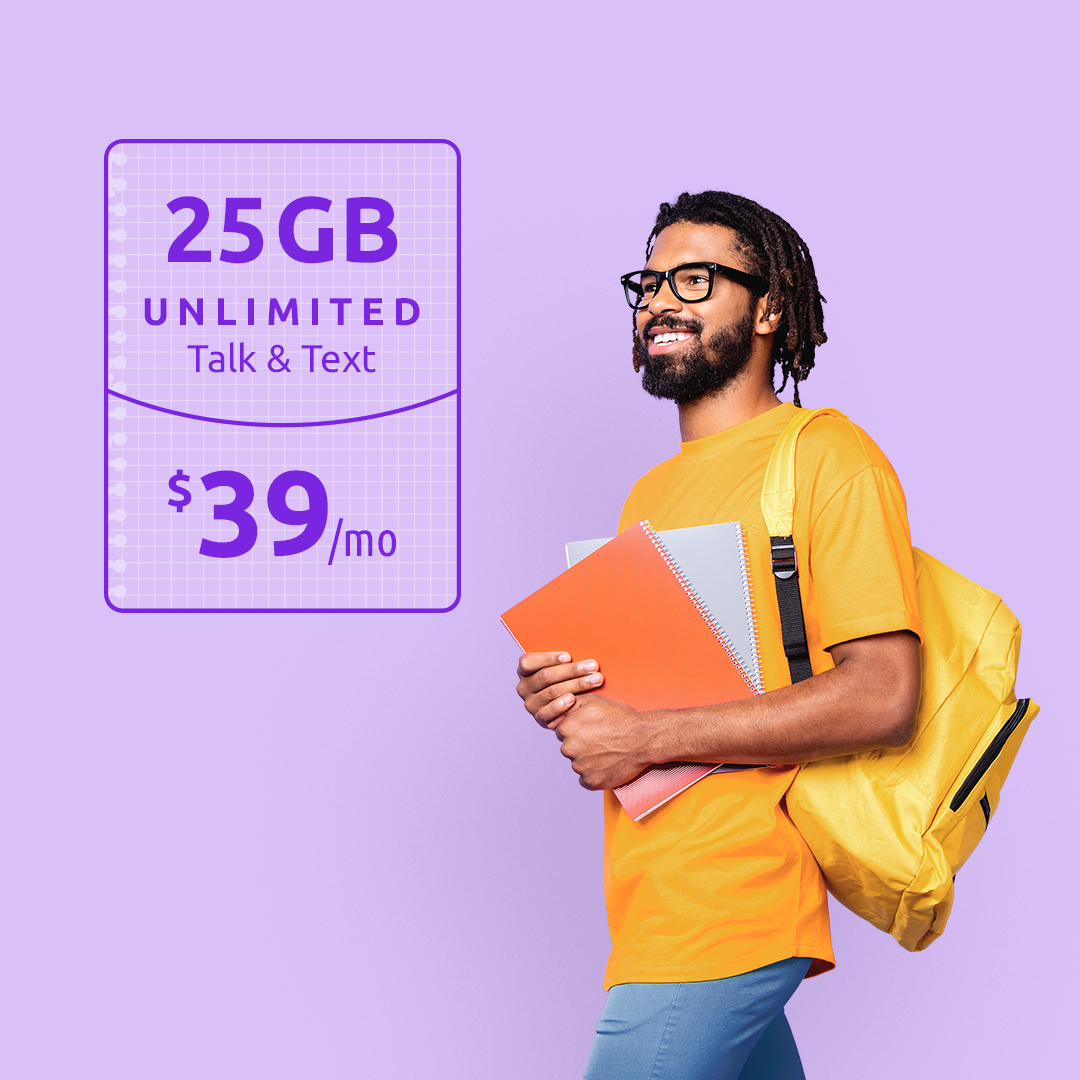 If you're on your home's or campus Wi-Fi, you don't actually need to go for unlimited everything. But if you're set on having a big chunk of data, our 25GB unlimited plan is right up your alley. It has unlimited minutes & texts, as well as 25GB free hotspot included. 
The best part at Tello is that you can build your phone plan. Exactly as you want it. If you need more data, you can add some. If you're no longer digging us, you're free to leave, anytime. If you get other people to join, you both get $10 account credit that can be used to pay future bills. And there's no limit to how many friends you can refer.