Still on CDMA? Get one month of free service with just a few clicks
🥁 🥁 Drum roll….It's happening! 
Calling all Tello customers with active CDMA lines – this is for you! Aligning to the general industry movement, the CDMA network your line is currently on will be soon discontinued for all mobile providers, nationwide. 
This is not news, we've already covered the move, the details & reasoning behind it, several times already this year. If you still need the nitty-gritty on this, please take a look here & here. 
🤨 What to do?
Don't panic. Really. We're here to make things work to your benefit and ensure the transition goes smoothly (hence, the special offer below ⤵ ⤵ ⤵)

If you still want to keep using Tello services, you need to migrate to the new GSM network no later than October 31, 2021. After this date, you may experience service interruption and you could lose your phone number. You can totally prevent this by migrating as soon as possible.

Grab this limited time deal we've prepared for the remaining customers that are still on CDMA: 
💎 FREE month of service 💎
Yes, our treat! Get GSM ready with a special offer just for you: go to My account, order a FREE Tello GSM SIM until October 15, 2021 (23:59 EST) and you get a FREE month of service on the new Tello GSM network. 
Man, there are a lot of GSMs in the above statement! We want to make sure everybody gets the right picture and has all the info needed to make the best decision for themselves and their phone bill. We're focused on providing viable solutions in the midst of the big GSM migration of 2021.
How to get this deal:
✔️ Go to your account and order a free Tello GSM SIM by October 15, 2021 – yes, you can do it from your account, with one simple click. It's SIMple! 
✔️ After the new SIM arrives, activate it at tello.com/activate and follow the steps as indicated. For more details please see instructions here. 
✔️ Once you've activated the SIM and completed the migration process (YAY), you'll get your next month of service for free.
Important stuff: 
✔️ The 100% DISCOUNT applies *after you migrate your Tello CDMA line to GSM *, for one month (any Tello plan), if the GSM SIM order is placed by October 15, 2021 (EST).  
 ✔️ That means you'll see the $0 phone bill at your next billing cycle on the new network.
 ✔️ If you have multiple lines to migrate, you'll get the 100% DISCOUNT for each line that meets the conditions.
The above-mentioned migration timeline – Oct 31, 2021 – serves a higher purpose, folks. We want to do whatever it takes to ensure that every person that wants to continue using Tello's service is able to do this, with no last-minute crisis or mix-ups. That's why we planned ahead of time. That's why you're getting this offer.
📌 What happens after your migration?
Everything you love stays the same:
Your phone number – it's still with you, safe and sound. 

Your service balances, billing cycle, and affordable pricing – nothing changes, the prices you love are here to stay

You enjoy that

free phone plan for 1 month

.

Our treat!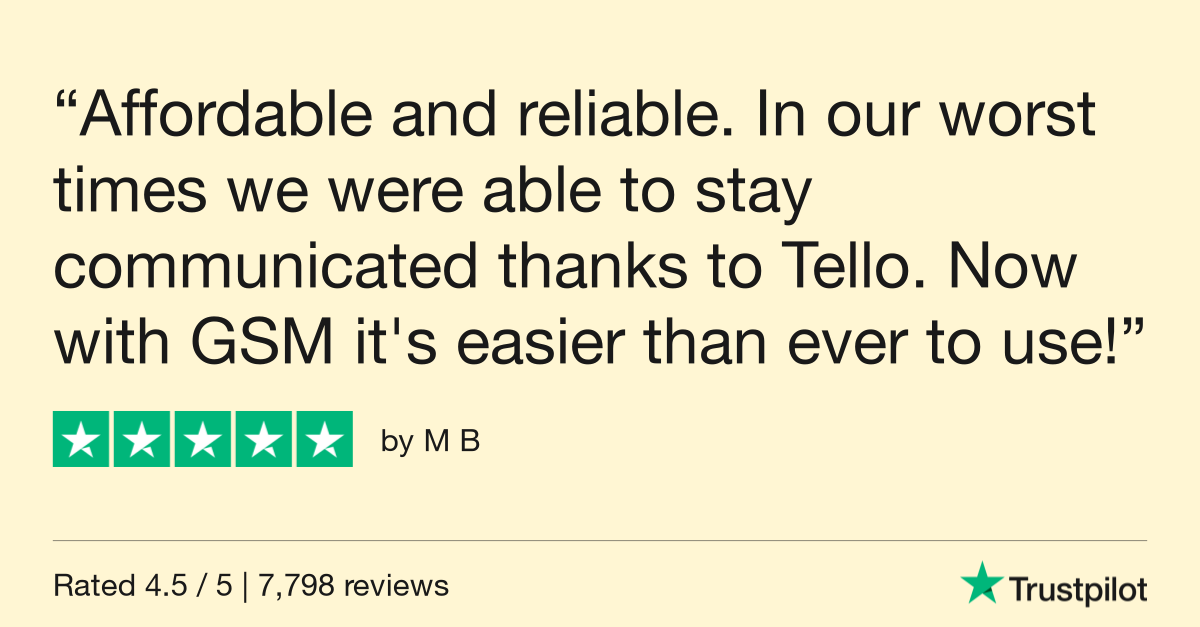 Word of advice:
don't let this offer pass you by.
It's the perfect time to say "hi" to GSM and "bye" to CDMA, with no hard feelings and having the peace of mind of keeping your numbers & savings safe.
If you haven't migrated to our new network, today's the day. Don't wait until the last minute. While we're not here to force your hand, we do encourage you to make it happen, especially since getting a free month of service is a sweet way to save some extra money in time for the holidays (wink, wink).