POV: Dad jokes aren't just for dads. ⁠
There. We've said it. ⁠
They are icebreakers. Clever one-liners that make us chuckle at the table. They're familiar. And they kind of work. ⁠
In the same way, Tello phone plans are not just for dads. Or seniors. They're for people who want more value for their money. And they kind of work for everybody. ⁠
👔  This Father's Day, add a new line for your dad at a fraction of the cost – we're sure you got him enough ties to last a lifetime! 
Pick any minutes & data combination you think he'll fancy since they're all 25% OFF for 6 months. ⁠
🎇 SPECIAL BONUS for DAD: FREE SIM until June 22 🎇⁠
⁠
We needed to add something extra to the promo mix, just for a limited period of time, since dad is the number one person we call ….
….. Every time the mechanic says we need more than an oil change. ⁠
….. Or we need something fixed around the house – honestly, if dad can't fix it, it's good to go, right?⁠
….. For tax advice. ⁠
…..To discuss WWII documentaries.⁠
….. To ask for directions.⁠
⁠…..Or to find mom. ⁠
And also, we have a soft spot for dad. Don't you?
That's why on top of our 25% OFF any plan for 6 months, we've added a FREE SIM offer valid until June 22. Flash Sale type of thing. 
So, if you were looking for a clever gift for dad – one that can be enjoyed for months to come and that can even be split between siblings – get him a new line with Tello Mobile. He'll appreciate the savings and the simplicity like no one ⁠else. 
⛳  Last-minute clever gift for dad
Not sure what to choose for dad? Get him a best-selling super phone plan with 4GB + unlimited talk & text for just $14.25/mo for the first 6 months of service. He'll have enough data to keep him busy and facetime with you and unlimited minutes to stay connected. Oh, yeah, and zero surprises on the phone bill.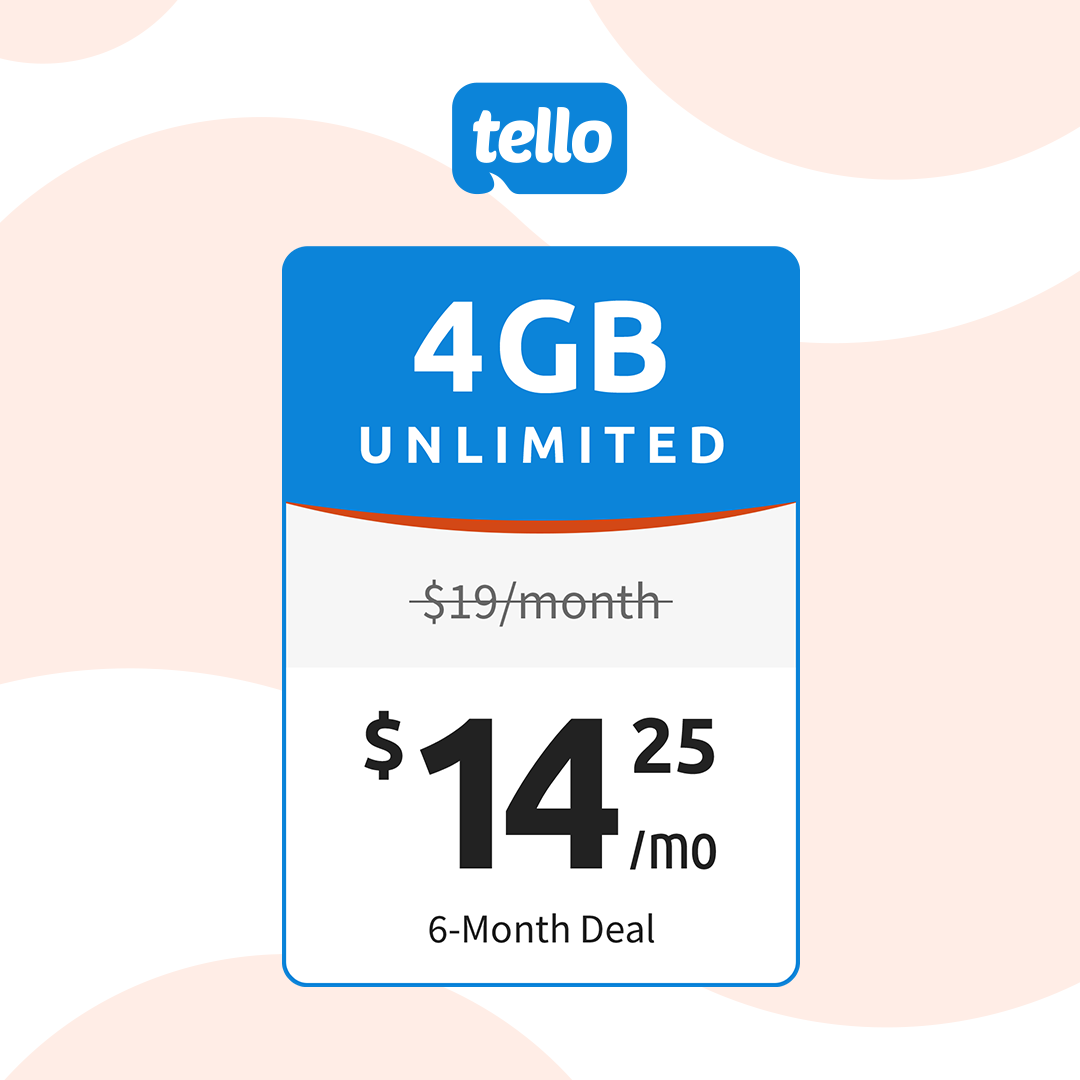 Regardless of what mins and data combo you choose, he'll get free international calls included to more than 60 destinations worldwide. (he'll love and actually use those!) Plus free mobile hotspot and unlimited text. 
 The "if it isn't broken, don't fix it" mantra your dad coined all those years ago, we'll easily transform once you break down the savings for him.  We're sure he'll be proud of you for choosing such a money-savvy alternative to the big carriers. He'll be on board with the flexibility of building his own plan, the ease of changing it later on if needed without paying extra for an upgrade/downgrade, and the liberating feeling of not being tied to a contract. 
A custom phone plan with built-in savings every month is the last-minute father gift he'll love! After all, Tello Mobile is the phone service of choice for people who love choices! 
We're leaving you with some good jokes for the family dinner, so you can at least *try* to outshine or outsmart your dad and father figures in your life. ⁠
⁠
🤣  What do you call it when Batman skips church? Christian Bale.⁠
🤣  What did one ocean say to the other ocean? Nothing, they just waved.⁠⁠
🤣  What does a baby computer call his father? Data.⁠
⁠
You're welcome! ⁠