Tello 2022: year in review

Can't believe we're saying this, but friends, 2022 has come to an end, and oh boy, what a year we've had!
Before diving in, we just want to start with a HUGE thanks to all of you, the best customers we could've asked for. We know the world is full of choices, so THANK YOU for choosing us! This is why we're always working to improve our service while offering 5-star phone plans with a half-priced phone bill.
So, let's not waste any more time and let you know why we believe 2022 was amazing.

Yeah, people, we did it! This year, we finalized the migration process to the largest 4G LTE/5G nationwide network. Boarding the GSM train and getting off the CDMA one was a long and exciting process that had the WHOLE team involved. Our challenge was to keep it simple and make the transition as seamless as possible for each and every customer.  So again, a huge thanks to all of you for having the necessary patience through this process.

Not long after we completed the GSM migration, we sang "Happy Birthday" to Tello, as it turned 6 and we really had a lot to celebrate! We still feel that 6 is our lucky number and it gives us nothing but joy to see Tello growing up. It turned out to be a really exciting year for us, the busy bees around here.

Did you remember that we called 2022 the year of savings? And we had a reason for that!
In May 2022, we had a permanent price drop and we promised to offer the best value phone plans: excellent service at the fairest prices. While prices on everything went up in 2022, we wanted to keep the cost of your phone bill down. 
The only thing we changed was the price and not the quality. We kept the same amazing freebies that we know you love, all on America's largest nationwide 4G LTE/5G Network:
✔️ Hotspot
✔️ Wi-Fi Calling
✔️ Unlimited texts

Jumping on the eSIM carousel was so great and it probably was the most wanted feature in 2022 by our customers. We decided to say YES to instant activation and to offer a SIMless journey to crazy affordable phone plans!
As we've been a full-digital mobile provider since day one, we love to keep things online, fast, and easy, so this was the natural step to take. Plus, we're so happy that so many of you are loving this too and you are joining us in the fun!
Just in time for Halloween, we had another reason to celebrate: reaching 9000 reviews on Trustpilot, all while keeping an "Excellent" rating score. And that's pretty rare in the wireless industry, so we're always super proud of this! Trust us, it just warms our hearts to read so many awesome reviews while we have our morning coffee. We just looove to kick off our days like this, so keep them coming! ❤️️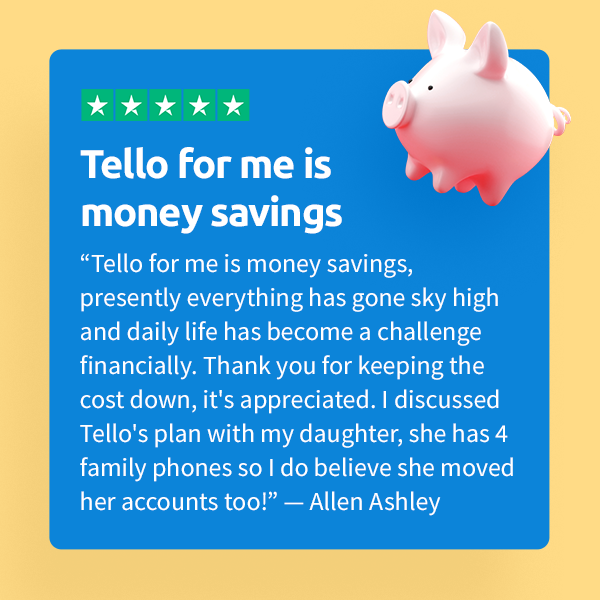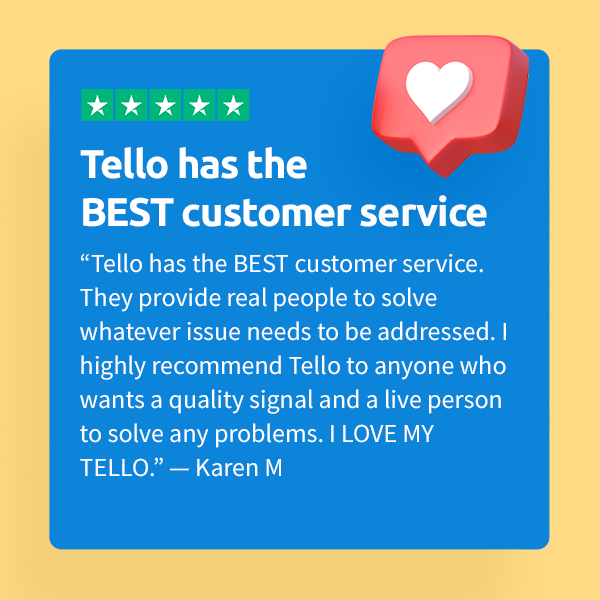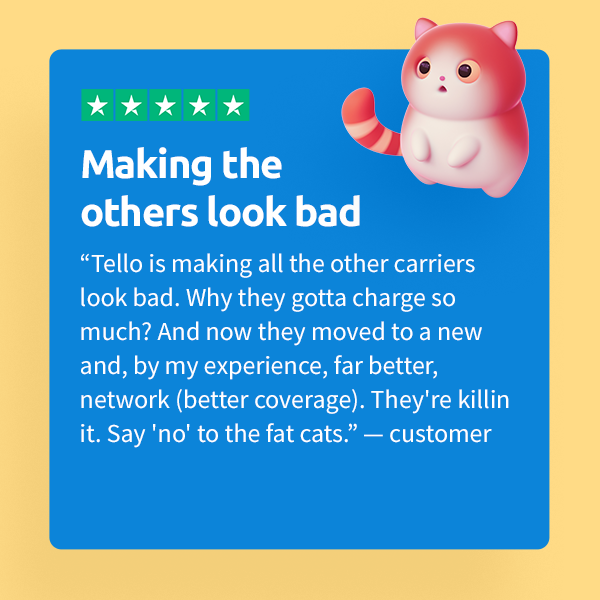 Also, we're oh-so excited when we see Tello recommended to so many people! Next time you do it, don't forget to cash in some Tello dollars with our awesome referral program.
Let us know: which was your favorite Tello-event? Also, what are your Tello-wishes for 2023? 💙