New grade, new adventures, new savings with Tello
*Calendar check* – it's July 2022 🗓️. That means back-to-school season is on. In our minds, 'back to school' still means colorful 2 pocket folders and rainbow gel pens.  But if you have young ones in school today, you know it's a whole other picture. 
Back-to-school items like clothes, school supplies, computers, and other electronics have a new addition these days: a new phone & their very first phone plan. So, if your school supplies list and budget just got bigger, no need to worry. We got you. 
Enter: Tello Mobile's Back-to-School promotion. All phones on SALE.📱
Why a side-wide phone sale you ask? Because sometimes, the simple things are the best things. When it comes to kids, everybody needs simple, sustainable solutions. No asterisk, no add-on. 
That's why we made you a favor and discounted all the phones available on Tello. All the brands. For all customers, new & existing. Go to our phone selection and take your pick. 
😉 Hint: You don't have to be (or have) a student to enjoy back-to-school deals. Just a smart shopper.
Class is in session. Today's topic: how to get the perfect phone plan for your kid 🧑‍🏫
Once you have your fave device and amazing discount, it's time to choose the data & minutes combo you would like for your kid. 
Some parents with younger kiddos go for the talk & text only phone plans. While parents of data-hungry teens start with a smaller data allotment (like 2GB) and ramp that up as needed. Super clever! Especially since at Tello, you can always change your mind and add extra gigs as you go, with no extra fee for upgrading your plan. 
Our plans start for $5/mo and they all come with built-in perks like free unlimited text, international calls, hotspot & Wi-Fi calling. 
And since we're here, talking about us, a few customer reviews of parents that absolutely LOVE Tello are certainly allowed: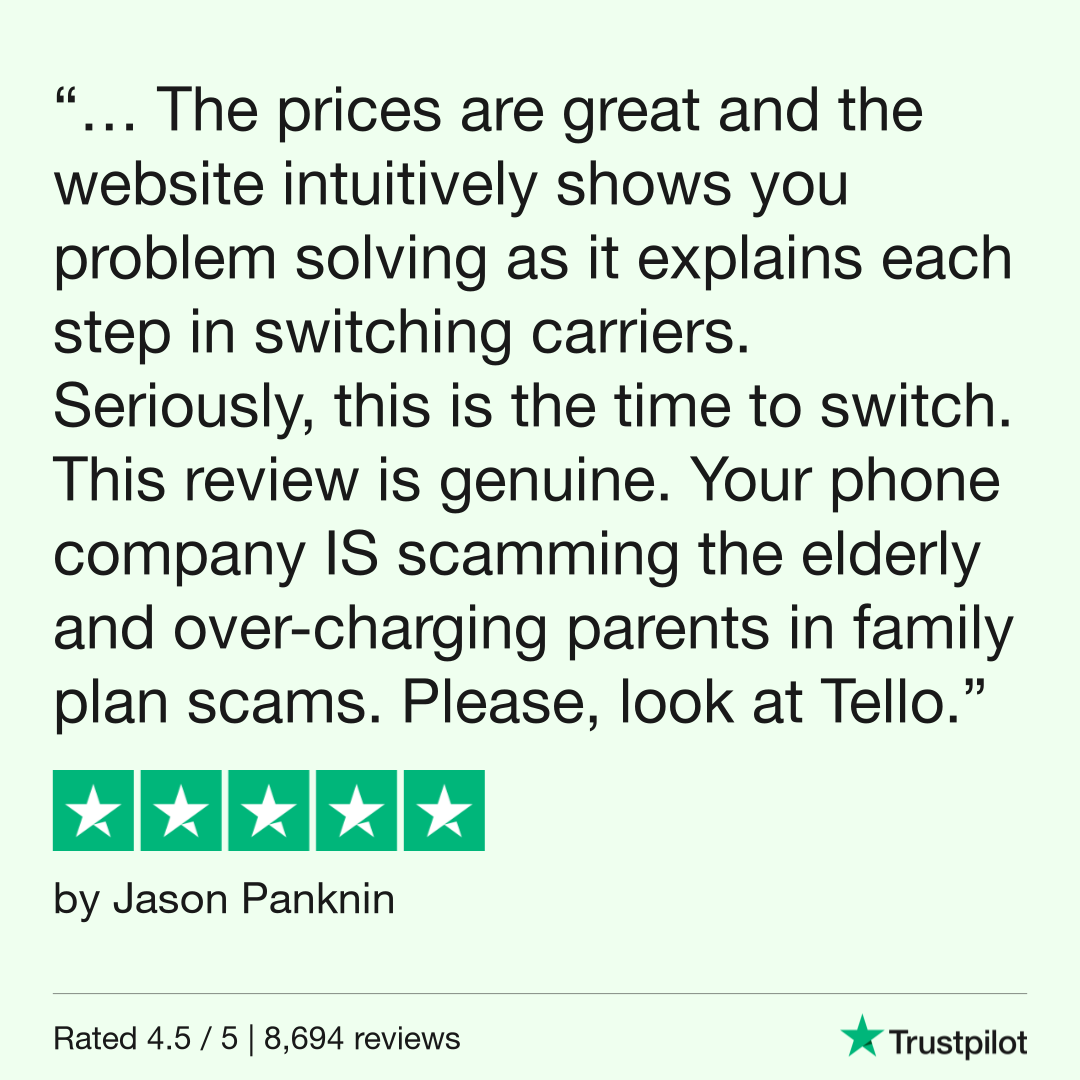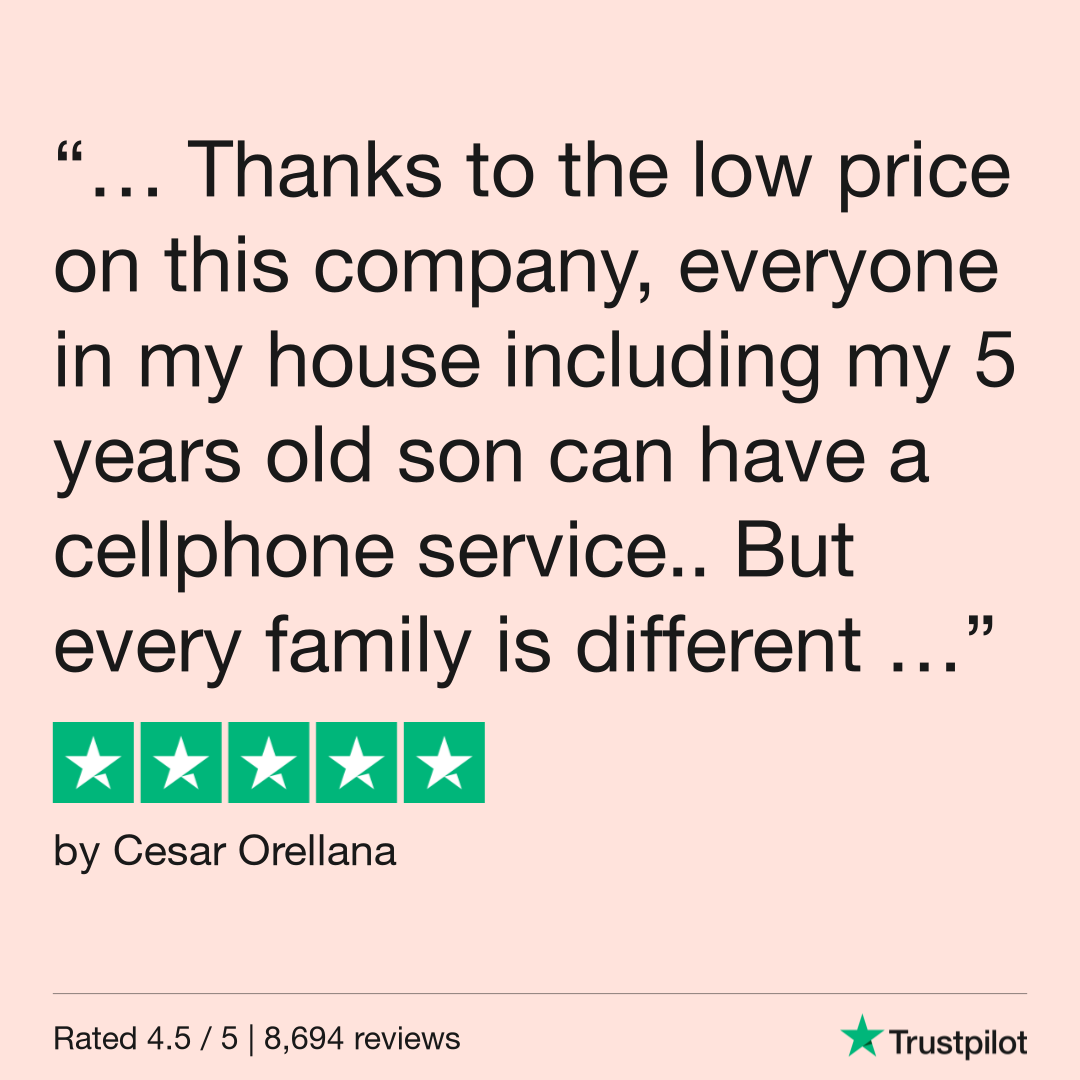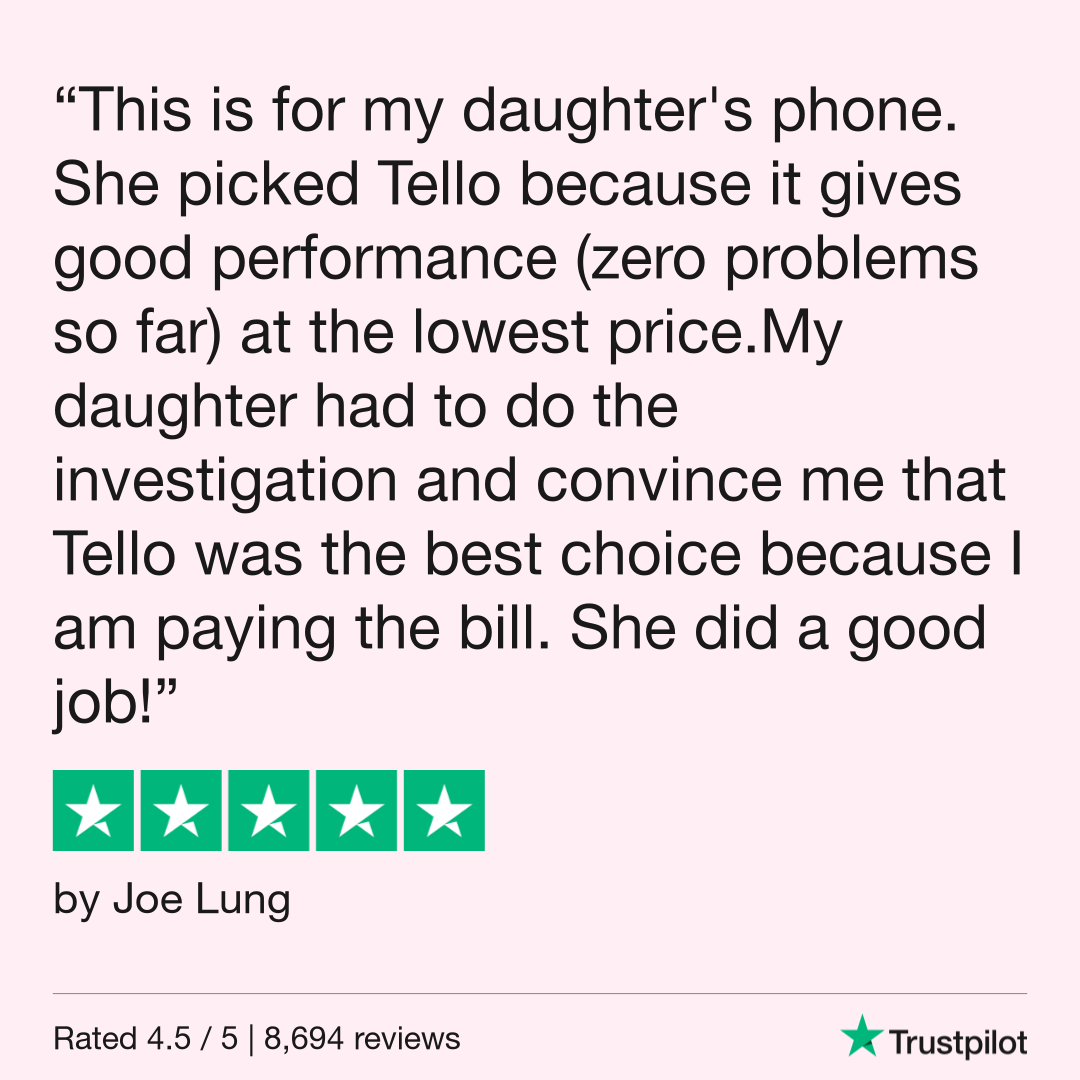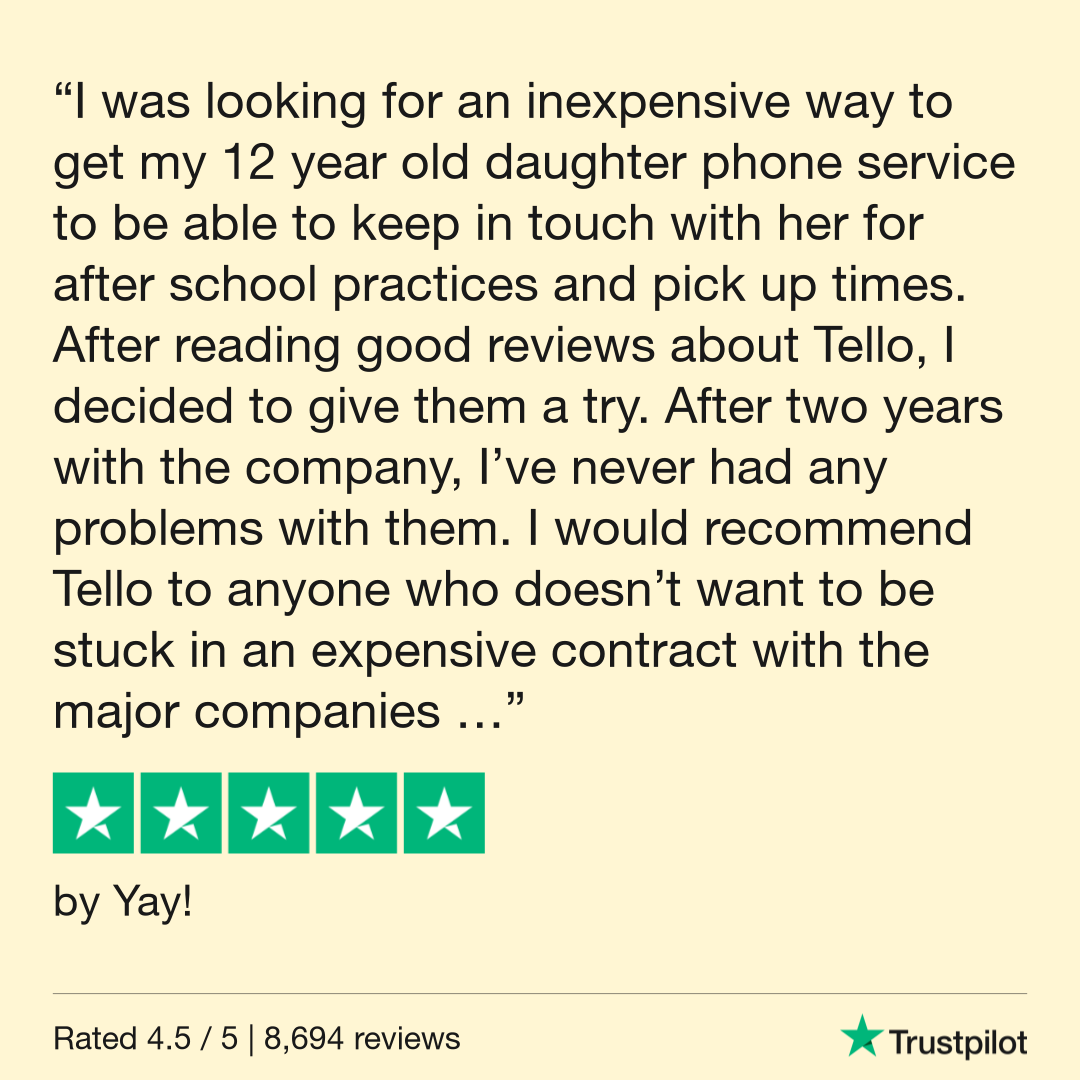 How to navigate the back-to-school season like a pro? We've got a checklist! 🚀
New beginnings or new routines even can be tough. For the entire family. Whether this is the first year the tiny people in the house are off to school or, on the contrary, this is soooo not your first rodeo, we've prepared a list that will make things a lot easier. Explore every way to get them ready! 
✔️ Back-to-school shopping
✔️ Start the school routine early
✔️ Set up a calendar for the whole family to see
✔️ Choose outfits ahead of time
✔️ Make a list of meal ideas for the entire week
✔️ Prepare your pantry to cut down on the lunch and after-school snack hassle
✔️ Build a homework station
✔️ Start a supply stash
✔️ Set up a first-day-of-school photoshoot
✔️ Create your own mudroom