Double down the worries, double up the savings with Tello Mobile
This year, get Double the Data for the next 6 Months if you sign up to Tello between 10-18 January.
Double the data in any plan you choose, at the same price. This offer is for newcomers only. Keep the same phone plan for the 6 month period in order to keep the double offer. The $14 plan will include unlimited talk & text and 2GB (1GB from the standard plan and 1GB for free); the $39 plan will offer unlimited talk & text and 20GB (10GB from the standard plan and 10GB for free).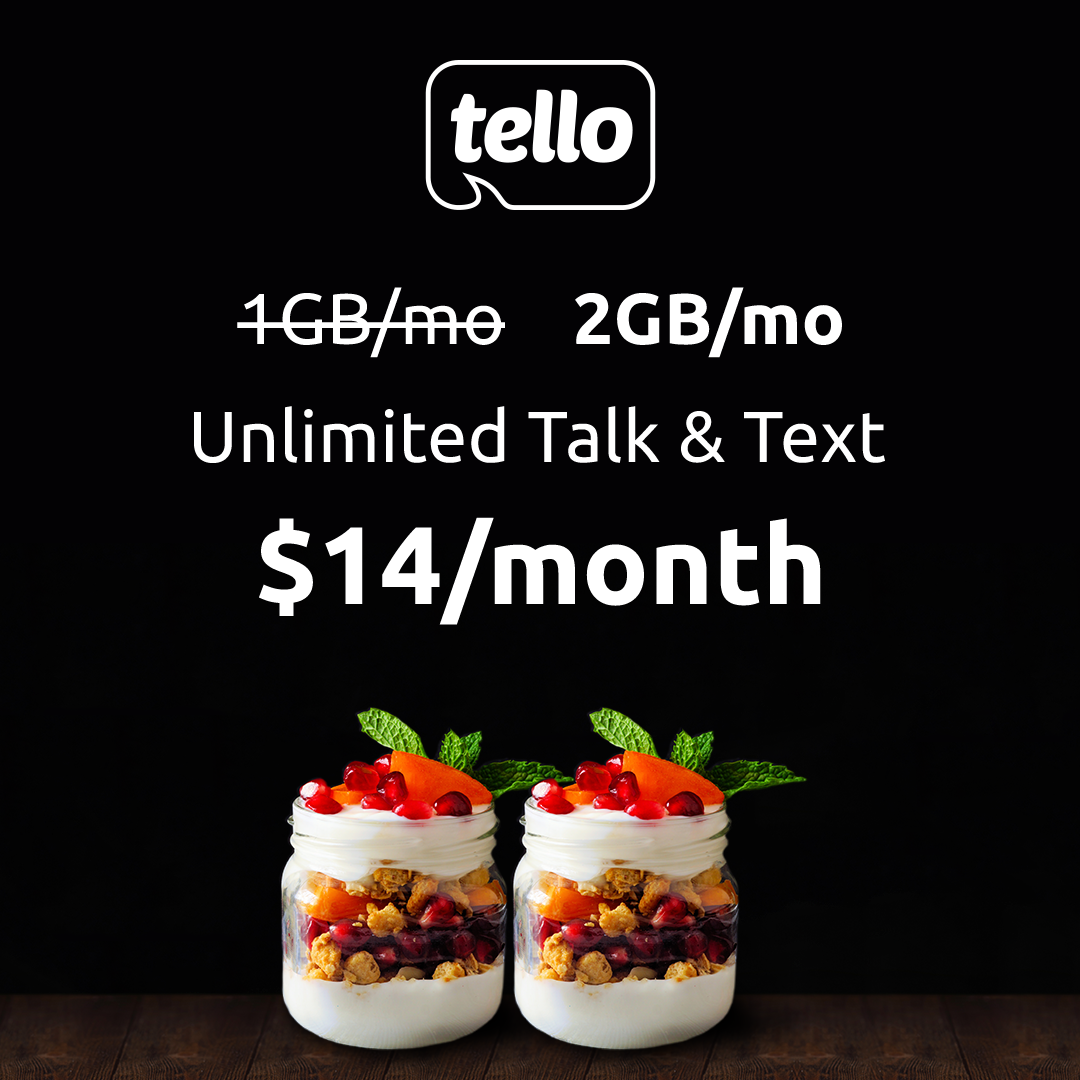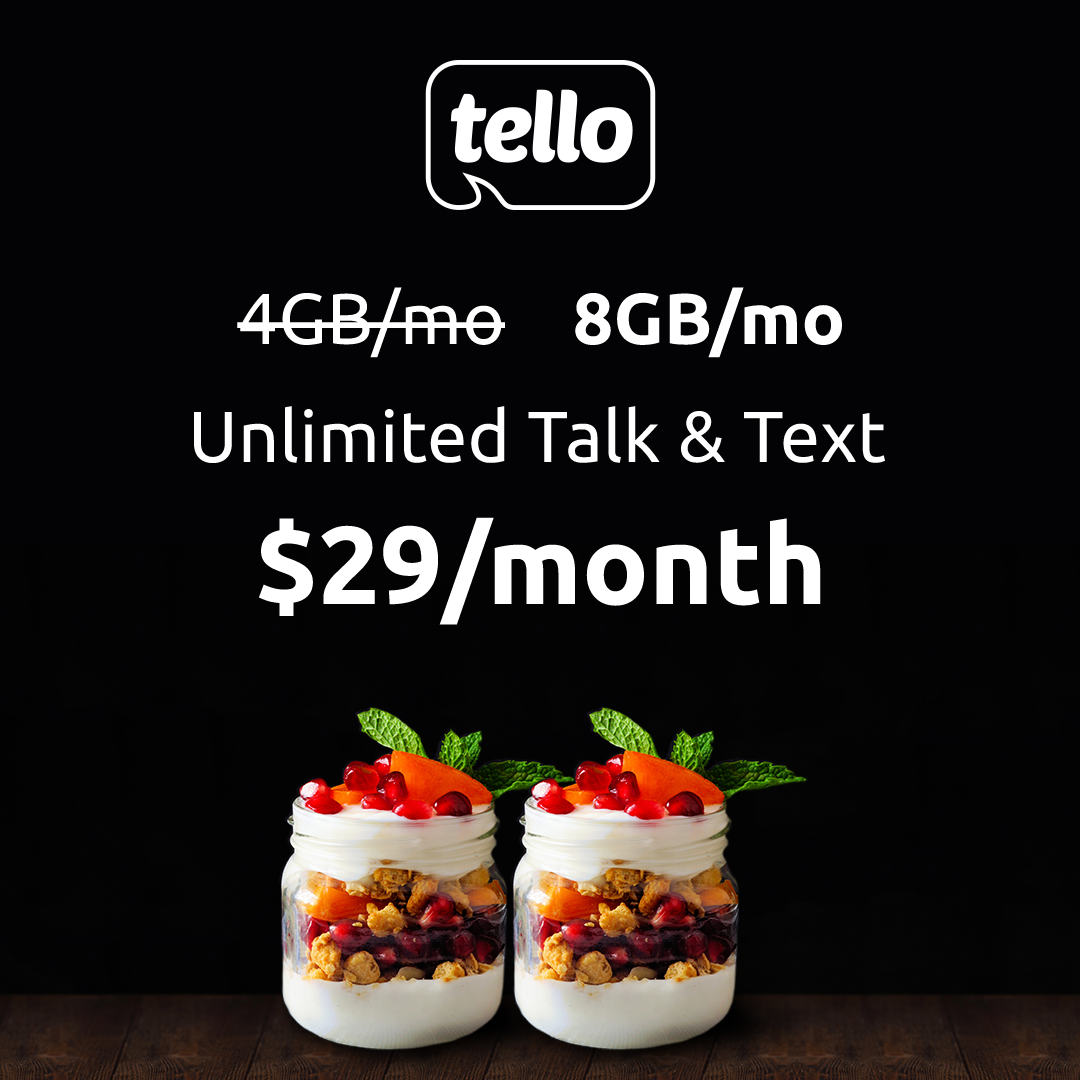 Double data for the next 6 months
We all like to think we're savvy shoppers. Yet studies show that most people spend more than they need on wireless service month after month, year after year. Supersized phone plans are not for everyone, while fully customizable plans are the secret of penny-wise Americans.
If saving money is forever on your new year resolution list, just like most people, we figured we'd pitch in to support this goal. After all, getting your hands on a great deal on wireless is like finding $10 in your jeans pocket.
We wanted to extend that great feeling and your savings for the first half of the year, so you can really feel the difference in your pocket. That's why our double offer for data stays with you for the next 6 months if you keep the same phone plan. The double data promotion is valid only for new customers who subscribe by January 18, 2019, to any plan that includes 200 MB – 10 GB.
Bridge the gap between your intentions to save on your phone bill to actions. Here's what you get if you choose these data plan combinations:
$13/month

–

500MB

1GB

of 4G LTE data

$14/month

–

1GB

2GB

of 4G LTE data

$19/month

–

2GB

4GB

of 4G LTE data

$24/month

–

3GB

6GB

of 4G LTE data

$29/month

–

4GB

8GB

of 4G LTE data

$39/month

–

10GB

20GB

of 4G LTE data
Translate these into monthly discounts and feel the real savings adding up. All plans shown include unlimited talk, text, and data with the specified amount of data at high speed.  Mobile hotspot is also included for free and draws from each plan's high-speed data allotment. Unlimited international calling to Mexico, Canada, and China is available at no extra cost.
How to get started with Tello?
Tello is a safe haven for people that need affordable flexibility instead of predefined plans big companies push ahead. Managing small, frequent expenses is the key to huge savings.
The double data offer is open to all those hooked on savings, always looking for new ways to manage better their budgets, who aren't Tello customers yet. In order to switch to Tello, you bring your own device or choose one from Tello's offer.
To port into Tello, only a few easy steps are needed:
For any additional information customers may need, Tello's Customer Support is available 24/7.