A lot has happened in the last few weeks… like summer slowly slipping through our fingers.
So we feel it's only fair to give you a little more time to save big:
25% OFF for 6 months all plans – Extended until the end of September!
Especially since we're launching a #NoSpendSeptember Challenge that we're encouraging you to join. Are you up for the challenge? 
Some call it a spending freeze or spending fast. Maybe you even think of yourself as an aspiring minimalist. We don't really care what you want to call it as long as you're in it, for real! Commitment, people!
↪ To help you get the process started, we've extended the 25% OFF deal. Even with a #NoSpend challenge, not all good things need to come to an end. At least not for now. 
↪ The terms of our promo stay the same: the discount applies to any plan combo and it's good for 6 months in a row. 
↪ The best way to approach this no-spend challenge is to stick to needs-only expenses. But wireless is a must. A ginormous phone bill, however, is not.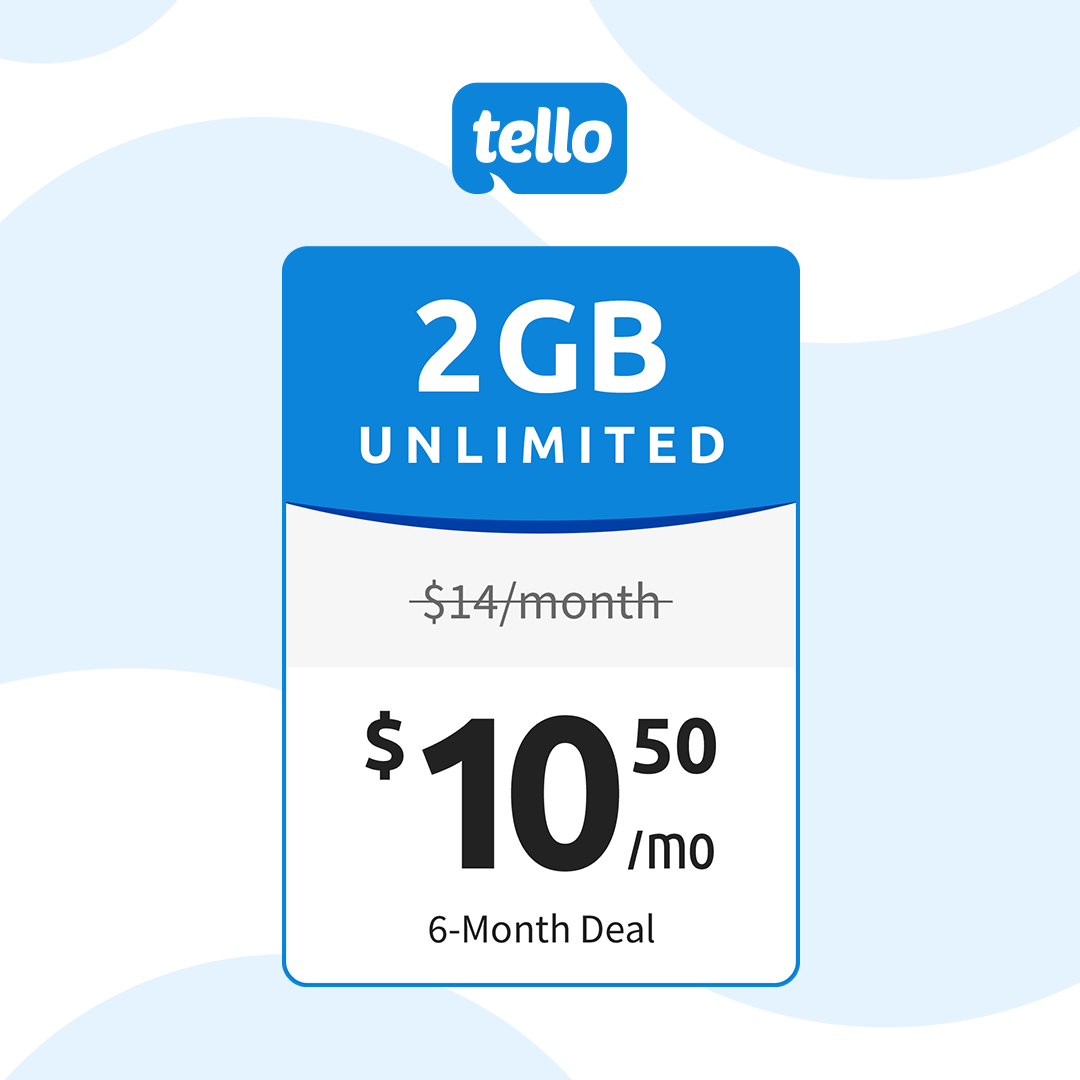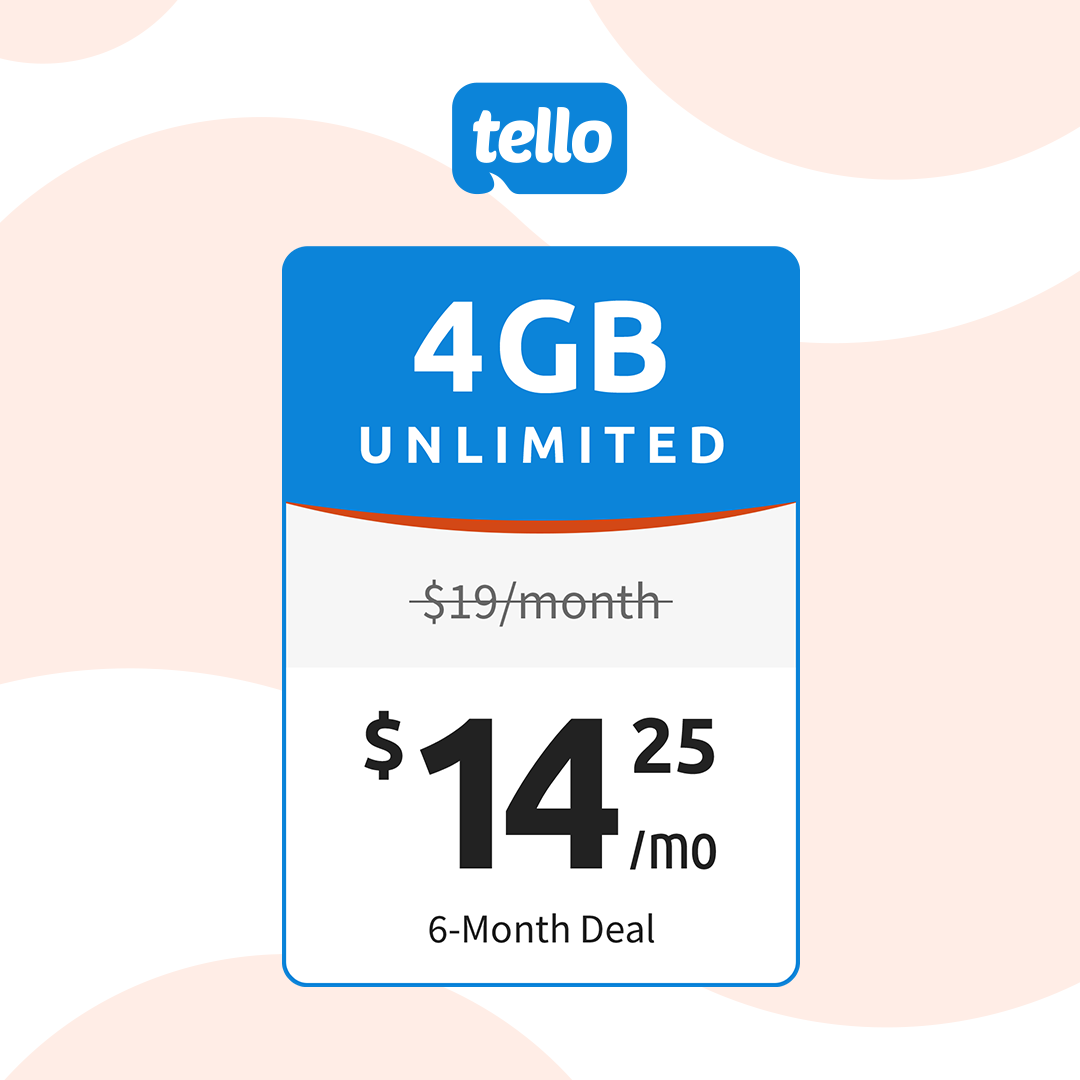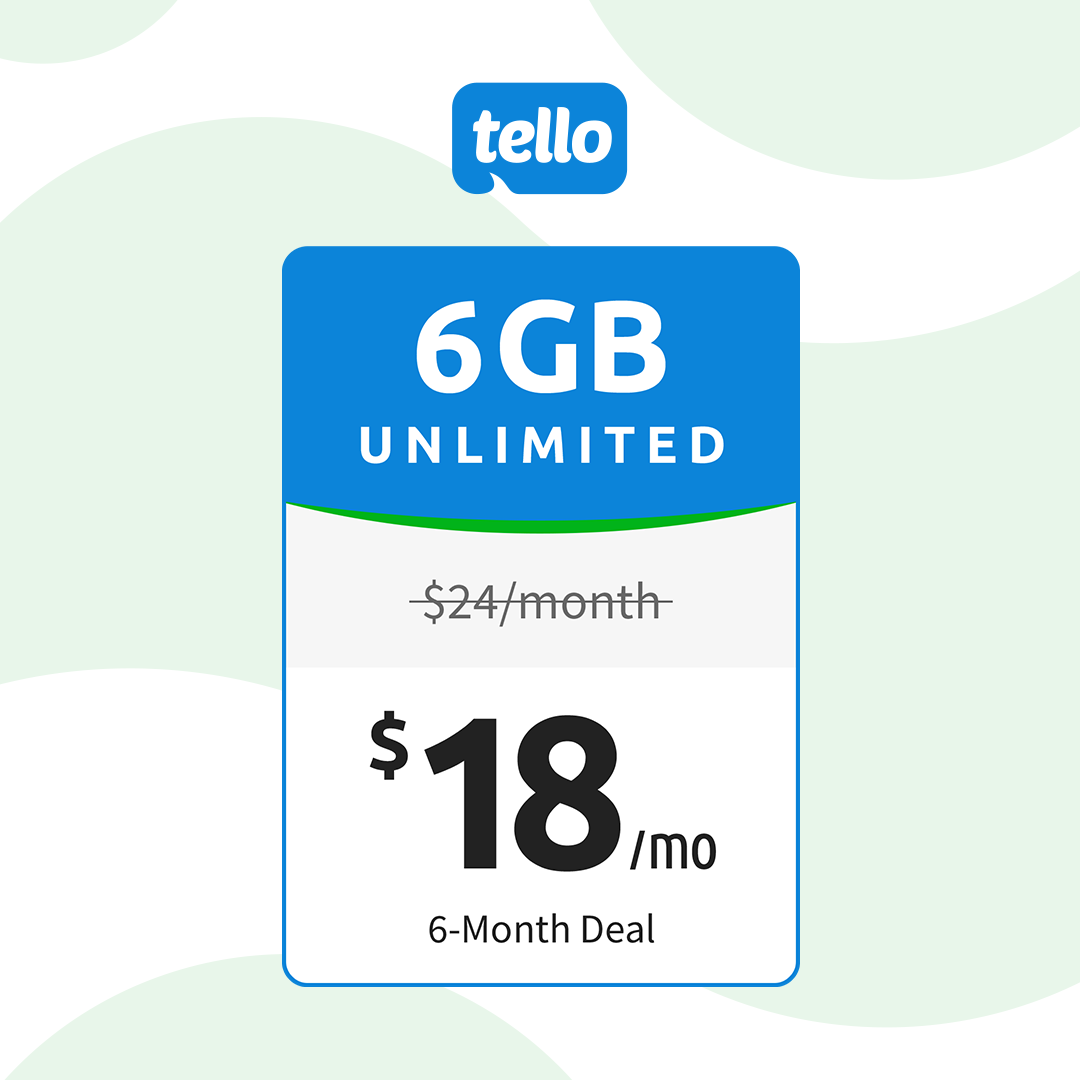 Wake me up when the September savings end? No, not even then…
After joining Tello Mobile and getting one of the bargain plans, there's no need to wake up at the end of September, like the song says because the savings last for 6 months, which means huge financial breaks from huge wireless costs. That's kind of our thing. 
A little more time. A ton more savings 💰 💰 💰
People who join Tello, experience instant savings. Even after the 25% OFF is gone, you still get affordable phone plans that adjust to your budget and needs. 
How to join our #NoSpendSeptember Challenge?
Here's the deal: a spending freeze might not sound sexy, but the added savings you'll see at the end are totally worth it. 
How it works?
Make a promise not to spend money on non-essential purchases for the entire month of September. That's 30 days. Preparation is key: you'll need to set up a budget, go through your pantry, have a family meeting even and commit to buying less.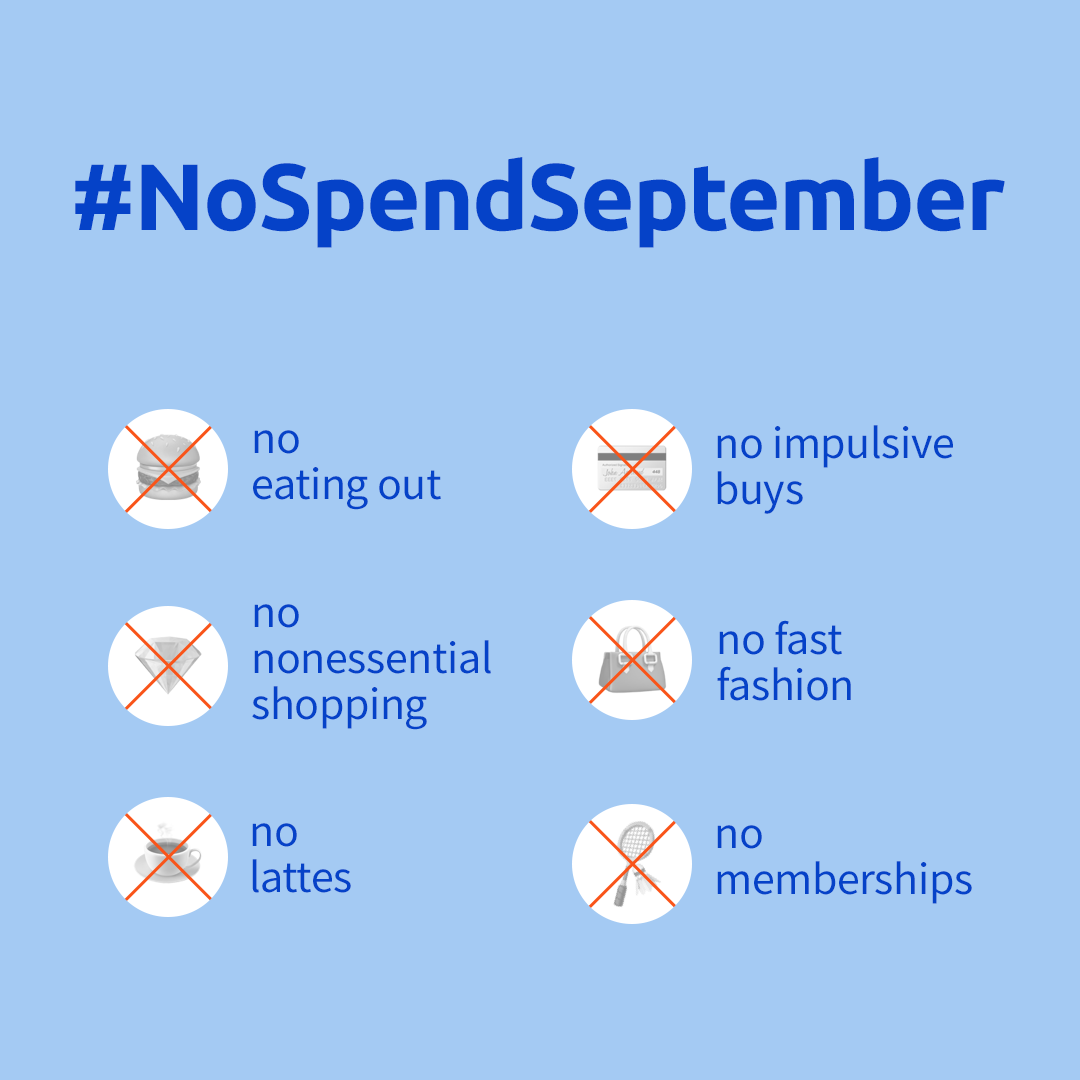 That means NO:
⛔  more lattes 
⛔  new clothes 
⛔  make-up or other shopping sprees
⛔  eating out
So what will you be spending money on?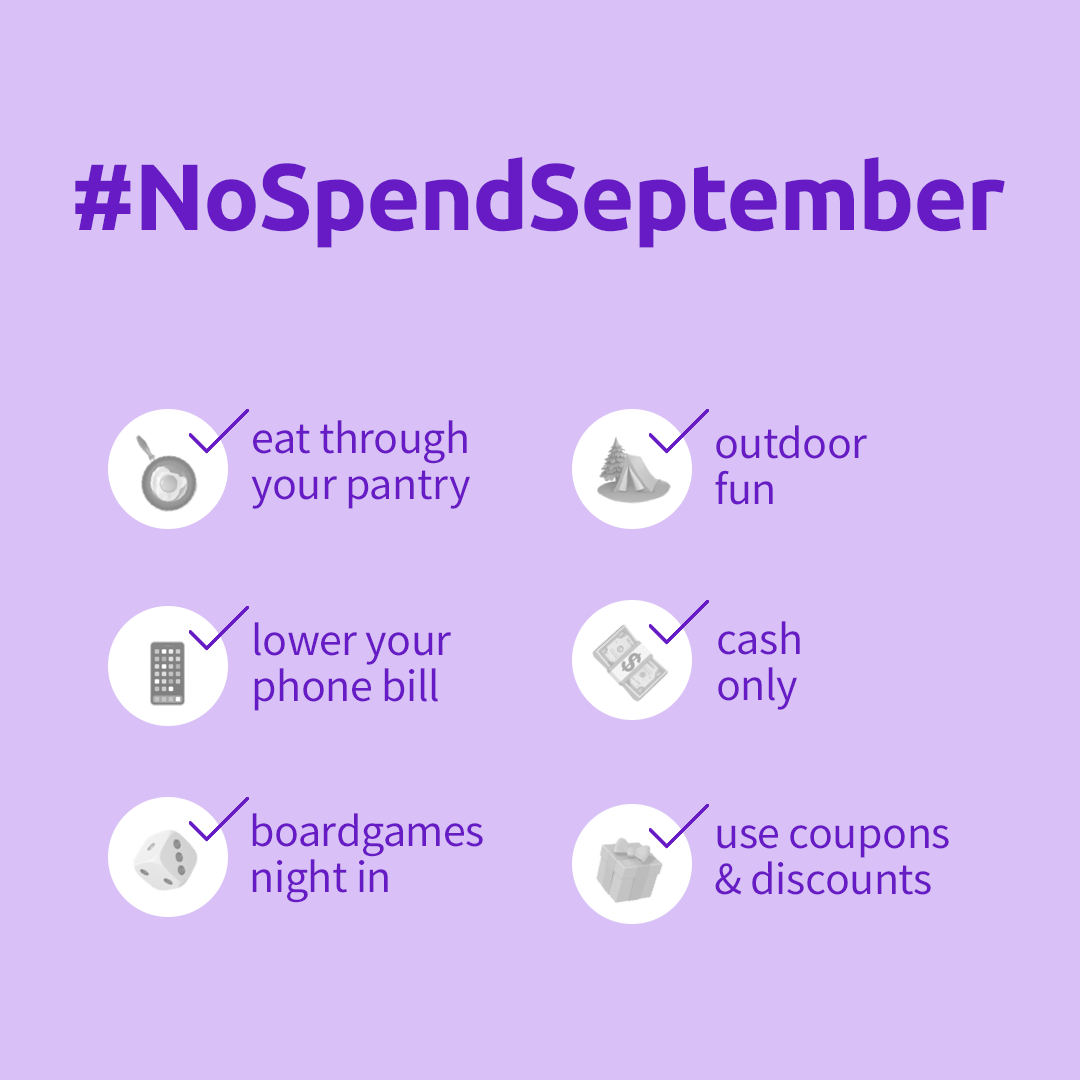 ✔️ groceries – yes, you'll need a meal plan
✔️ necessary personal care – soap, shampoo, conditioner, deodorant, etc
✔️ any medical expenses
✔️ rent
✔️ bills
End goals – it's a pick your favorite type of thing:
👏🏼  rein in how much money you are spending on things you don't really need
👏🏼  get back on track after an extra spend-y summer
👏🏼  savings, savings, savings
👏🏼  pay off a lingering debt
👏🏼  break your bad pattern of living from paycheck to paycheck
👏🏼  save a little cash before the holidays hit
👏🏼  insert your own answer here _________ 
Resetting your spending habits is the ultimate result of this spending detox we're suggesting, but it's important to give yourself a bit of wiggle room. We don't want to turn this into a misery-inducing process. 
If you go off track and purchase a small, but oh so needed, pick-me-up treat/item, don't fall off the savings' wagon completely. Especially if it happens in the first few days. Don't beat yourself up too bad about it, you haven't failed! Go back to the rules you've set out and try your best. 
Good luck, everyone! 
P.S.: For more tips & tricks on how to do a No Spend September, follow us on Instagram and Facebook. Oh, and don't forget to give us updates on your progress or share your best practice for doing a spending freeze!
Pro tip: create a mini-emergency fund for unexpected expenses. If nothing happens until the end of the month, add that amount to your overall savings. The 25% off you get for any new line added at Tello can go directly to that, just saying!