How does Tello offer great Customer Service 24/7?
The year is 2017. We were celebrating the 1000th review on Trustpilot and we couldn't have been more excited!
6 years later, we are rated #1 best phone plan by U.S. News and we are getting close to our 10000th review. The best thing is that we are still keeping our "Excellent" rating, being one of the best-reviewed companies in the telecom industry. Cool, right? 
Not only are we getting those 5-star reviews we keep talking about, but many of them are about our Customer Service reps and the so-so-so many issues they solve. That's because we strive to not let anything unsolved!
We're also getting the question "How does Tello offer great Customer Service 24/7?" or "How do you guys do it?"
If you're one of those wondering this or if you just want to find out some really nice things about our Customer Support superheroes, keep on reading.
The best customers deserve the best customer service 💙

We value your super nice reviews because we know they come from the best customers we could've asked for. And you guys deserve the best so that's why we strive to offer the most reliable service sprinkled with great customer experience throughout the entire Tello journey.
Other than this, we want every Tello customer to feel part of the Tello family. We don't want to send you over to a little robot, because we love the convos and we want to understand and explain any of your issues in a human and friendly way. 
We do love cute little robots and automating things, but not when every problem deserves dedicated attention and a personalized solution. That's why our Customer Service is 100% human! 
(P.S. No robot was harmed or hurt in the making of this statement.🤖 )
How do we make the magic happen? 🔮

We're always here for you, 24/7/365. And when we say this, we mean it. Our around-the-clock Customer Support is offered by living and breathing representatives ready to go the extra mile for you. 
With some great knowledge and willingness to help, Tello reps are ready to assist you in seconds.
Seriously, the average waiting time is 1-2 seconds or 1-2 rings, as some of our customers are calling it. That's how long it takes for them to grab their magic cape and turn into superheroes! 🦸

According to some studies, some people are more likely to shave their heads than to call CS. We know you might've had some bad experiences in the past and we know your struggles. That's why we want to be here for you anytime you need it. There's no need for any unwanted hairstyle changes! Moreover, our representatives are so trustworthy that you might want to let them do your new hairstyle. (Pandemic skills over here!🙋‍♂️)
Here's a little bit of background 
With a history of 20 years of experience in the telecommunication industry, we learned how important it is to offer high-quality service and excellent customer support. We do look alike our mother company, KeepCalling, and good reviews run in the family. They also have an Excellent review on Trustpilot from over 9000 reviews, based on the exceptional services they're offering. That's how we learned that high-quality training for each and every new employee is very important. The process is simple, we just turn them into Tello superheroes and help them gain the powers to help everyone.

Toss aside your bad experiences from the past and give it a go to our super-cool support. Do you have a billing inquiry? Or do you need any tech support in solving that porting in? Or maybe you have some of those rare service outages that you'd like to check. No matter the issue you have, we're here for you to help. Even if you need to solve a problem or if you are just curious about the service (or if you just want to show our CS some appreciation) press Call or send us a message.
Plus, if they don't have the answer on the spot, they have another superpower: they are Troubleshoot Masters and your cases are taken over by our Tech Support wizards that will dig in through every detail and help you with anything they can.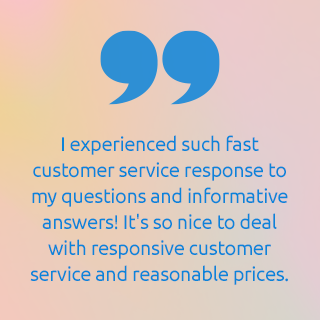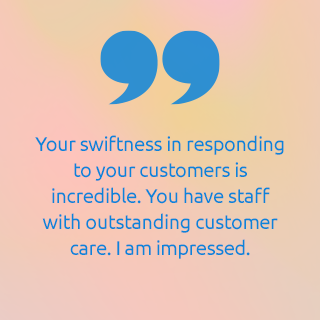 How can you contact Tello's Customer Support? ☎️
You can reach us with a call and get to know our superheroes. Just call us at +1-866-377-0294!
You can also choose the Live chat option or send us a form by filling in the contact form over here.
Or, you can drop us a message on our social media channels like Facebook or Instagram.
View this post on Instagram
You can even join our Reddit community, there are some really cool Tello-people over there that have lots of information about anything you can think of.
No matter where you want to contact us, rest assured that a real human being is on the other side.
Also, we have encouraged you to use our fast, online, and easy service since day one. So feel free to discover some nice things by yourself, we always have the Help Center at your fingertips with PLENTY of information. 🕵
Remember that you can always leave us a review, so go check the link below!