Sparks will fly on the 4th of July
Let's say you have 3 jars for extra pennies, one for vacays, one for swearing (we don't judge) and one for all the money you can put aside from saving on your recurrent expenses. 
Which one would be the fullest? If you decide to slash your phone bill and switch to Tello, there's only one answer: the third one, of course! Especially if you grab our Independence Day Promo: $4 any phone plan. Between June 30 and July 6, Tello newcomers can choose any phone plan combinations or even add new lines on their multiple accounts and pay just $4 for the first month. Now that's a SALE-a-bration!
🌞 Summertime savings state of mind 
2020 was a classic one-step-forward, two-steps-back scenario for most people's budgets. If you're in need of jump-starting your financial situation, there's no time like the present to make smart money decisions, like switching to a low-cost carrier, like Tello. 
Summer savings are as sweet as they sound, so go ahead and browse through our cell phone plans and choose what's best for you and your family. 
Need 2 GB plus unlimited talk & text? Get that for $4 the first month, and then continue with the regular price of $14/mo. No extra fees and no contracts to hold you down. Have your heart set on unlimited data, minutes and texts? Go for it for the same cost of $4 the first month, after which you'll pay $39/mo. 
📌 How to port your number to Tello
Why is this Tello offer for new customers so great?
It's basically money in your pocket! And that fact alone is such a huge relief in these times when bills are piling up, rent is due or credit cards are maxed out, right?
You get to test a no-nonsense wireless service that is designed to save you money, month over month, at a ridiculously low cost & with no risk whatsoever. 
If you're already a Tello customer, you can take advantage of this promo and add new lines to your family account, each for $4 the first month, regardless of the cell phone plan you choose – see some examples below: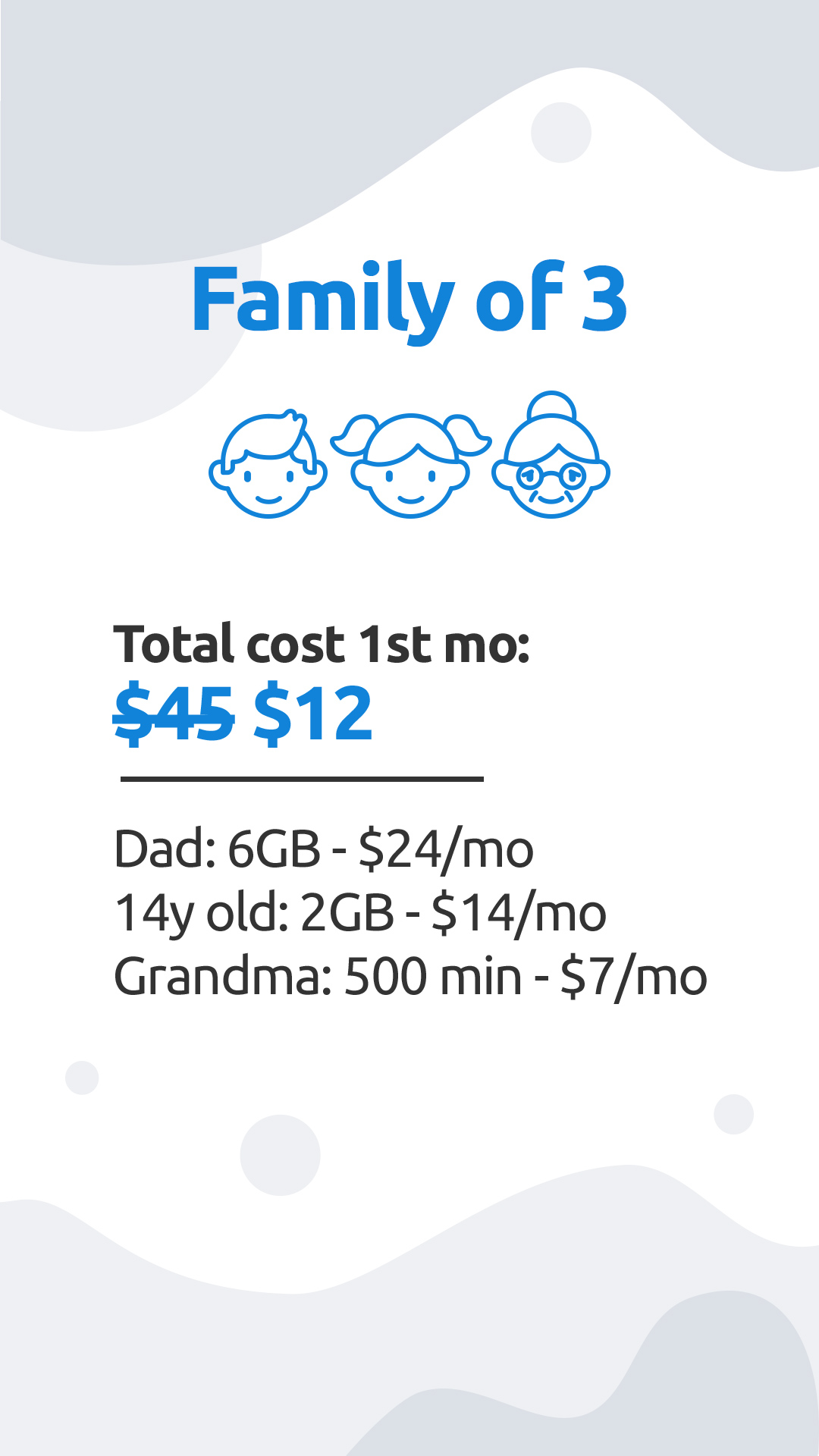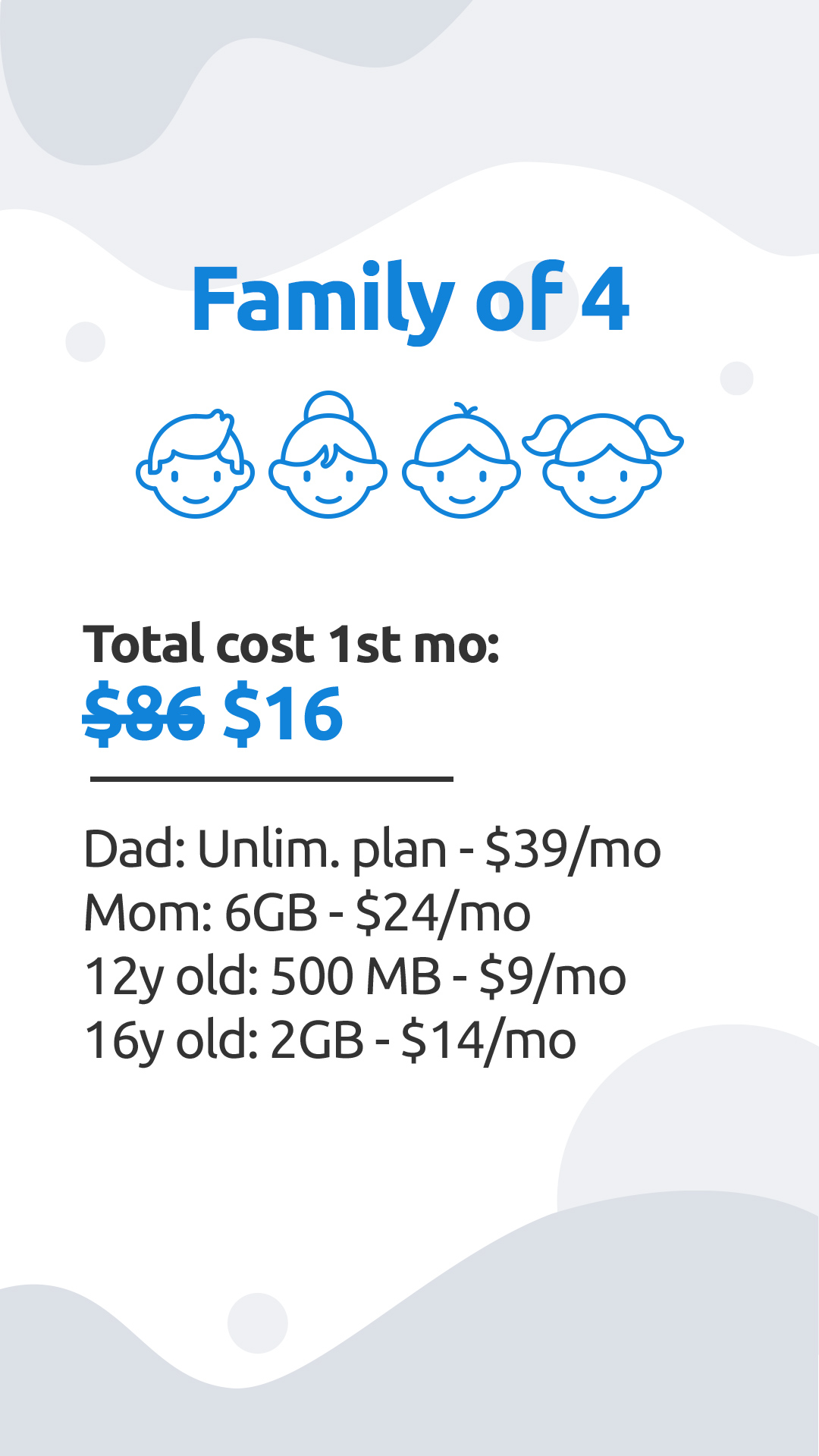 Why is Tello Mobile the best choice for frugal families?
Let's get technical. 
If you're wondering whether or not you're overpaying for wireless, you probably are! Most American households are. How do we know this? Our customers are doing the math and sharing their savings with us: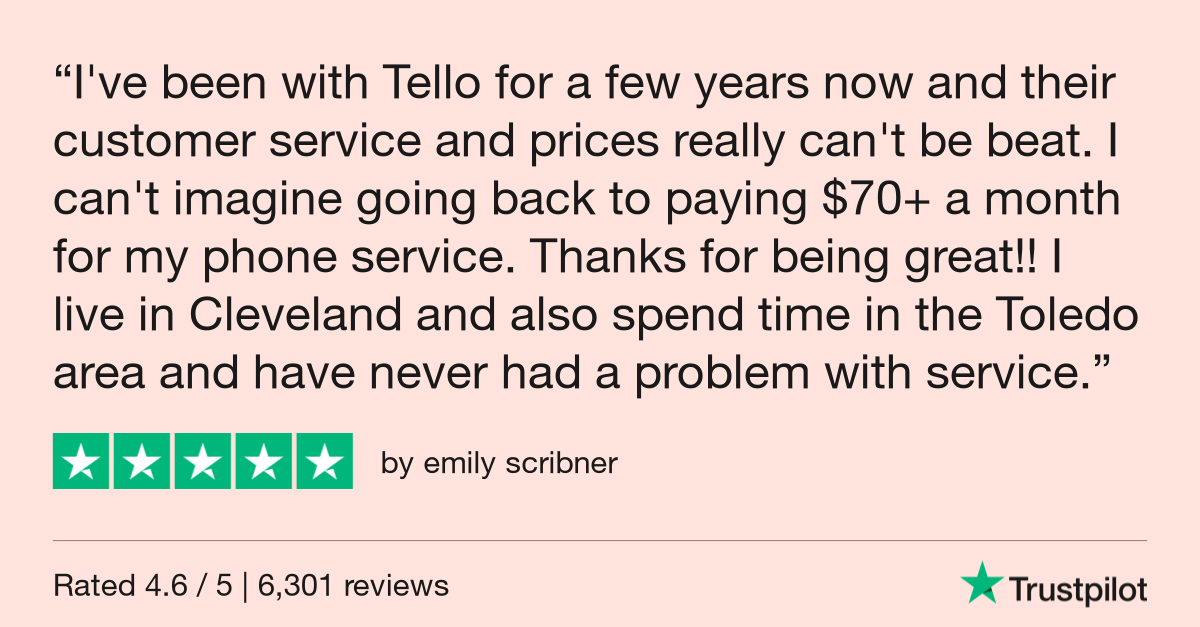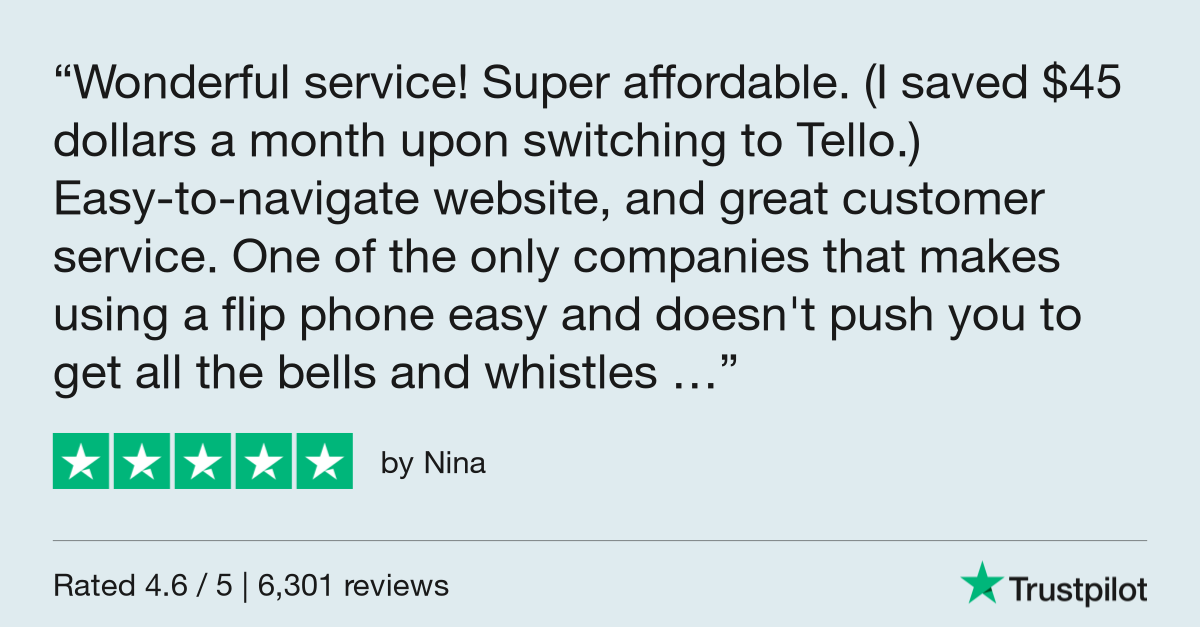 Need more proof? Here's a list of all the Tello benefits you get to enjoy when you switch: