Savings that will brighten your summer
Ever looked at your phone bill and went: "This isn't good. At all. I need to fix it. ASAP!"? 
You're not alone! 
For all the people who are tired of being nickel and dimed or of a fluctuating phone bill every month, we've prepared a welcome deal that offers real wireless savings (not kidding!) for months in a row. Sign up to Tello Mobile or add a new line until June 30 and get 25% OFF any phone plan for 6 months!
Eye-opening savings on your phone bill
If this is the first time you've heard of Tello Mobile, here's what you need to know about us: super affordable phone plans? YES. But top-notch cell service and coverage?! Totally!
This summer promo just makes things sweeter! Basically, when you're porting your number to Tello, you'll be signing up for savings for dayyyyys! And it's easier than you think. 
Choose any plan combination you fancy – add minutes and data according to your exact needs
Bring your phone to Tello – check for compatibility (we have a tool for that)

Get a SIM from us 

Once you receive it, be prepared for the easiest port-in in wireless history – there's no numberless downtime and it takes as little as 10 minutes to 2 hours. 

Keep the phone plan you built for the next 6 month to keep the 25% OFF discount going for you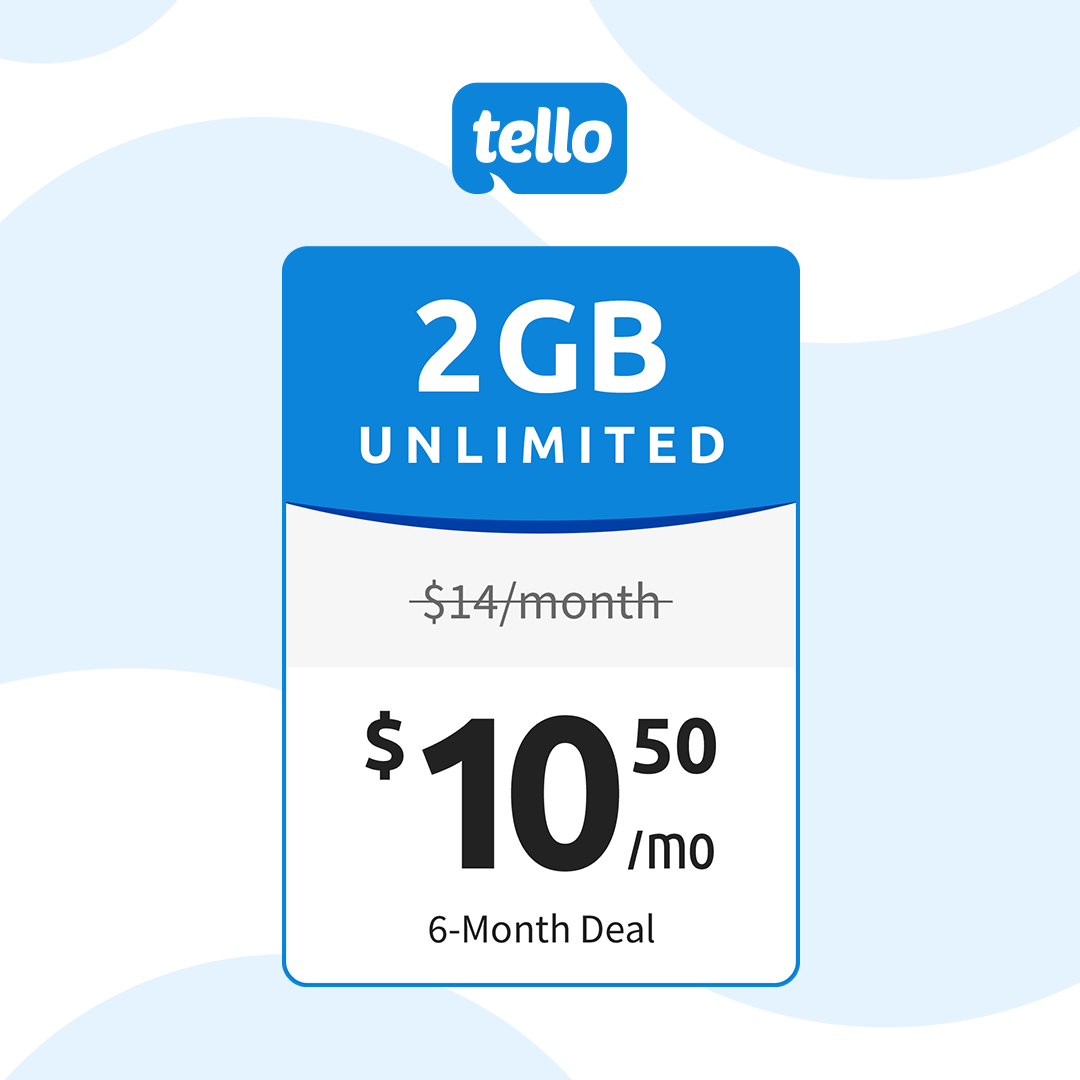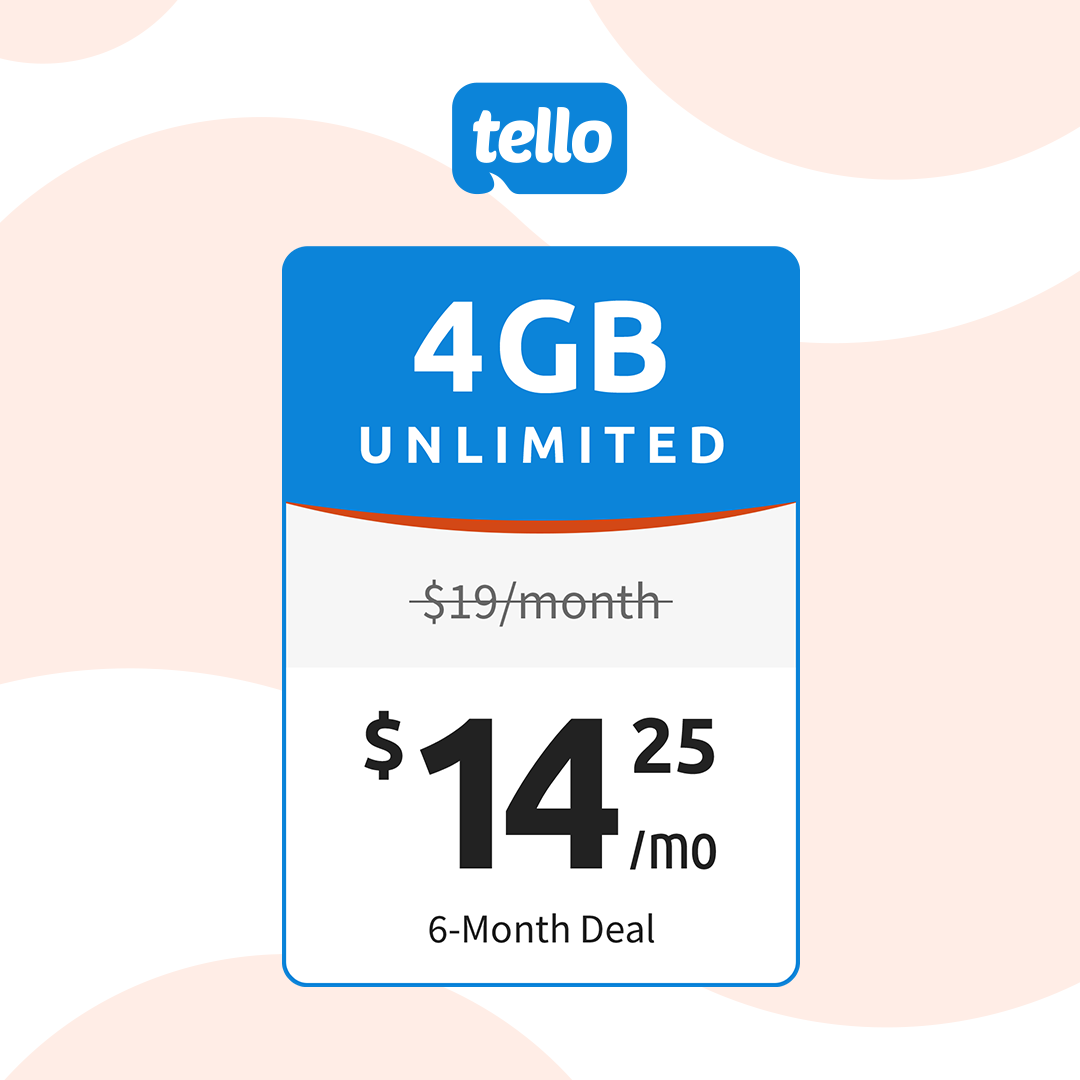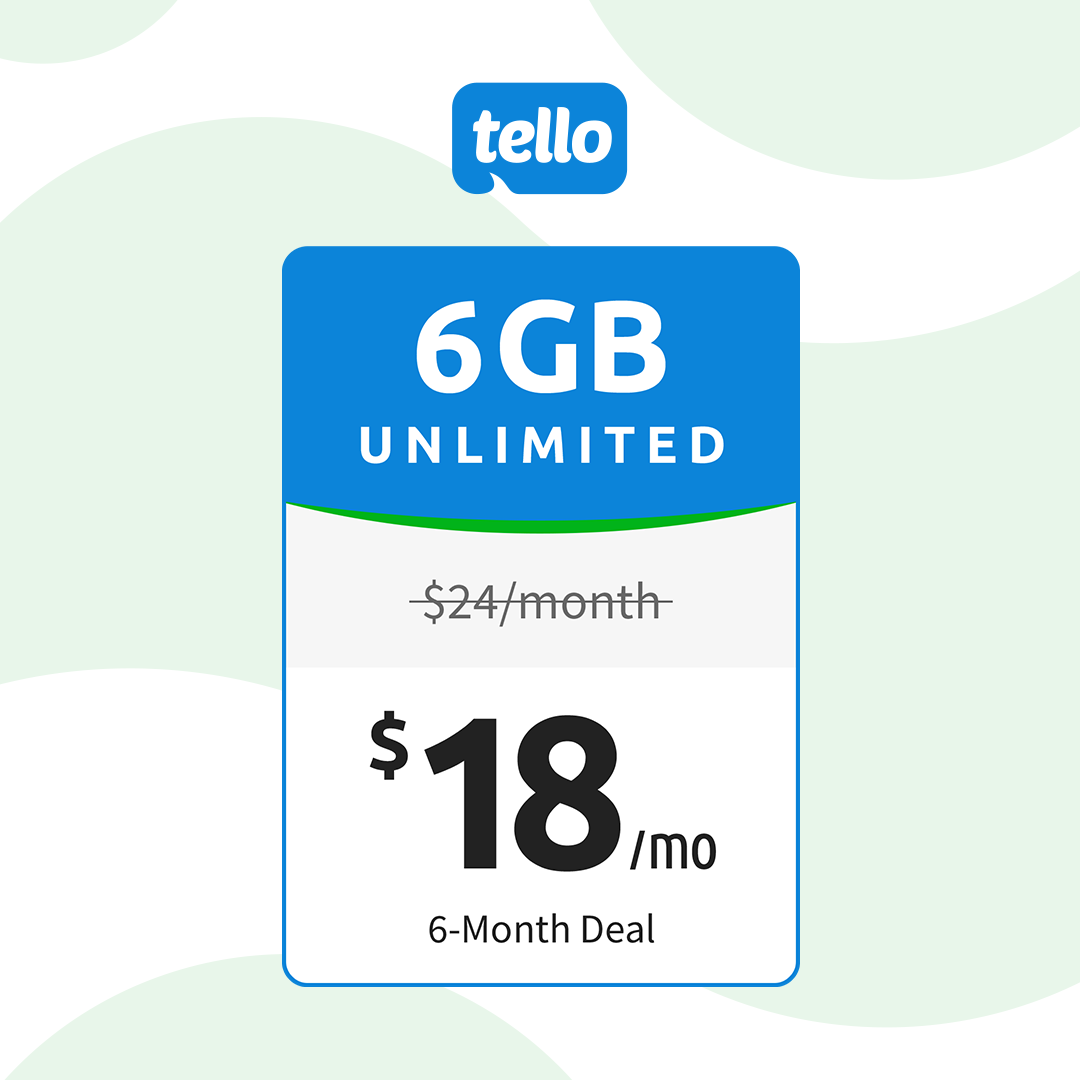 Who is this "25% OFF for 6 months" deal suited for?
Soooo glad you asked! 
We made a list of people who would 100% benefit from this first-ever 6-month deal from Tello:
✔️  everyone who has not yet summoned the courage to switch to an MVNO
✔️  grads – trust us, it will make a smart gift for recent grads in your life because cutting costs counts as fun when you're an adult 
✔️ seniors who value every dollar saved, and great customer support
✔️ budget-minded techies that would rather save for the best gadgets than spend their money on basic things like a phone plan
✔️  people who don't need unlimited data
✔️  parents with tweens and teen begging for their first phone
✔️ everyone who wants to switch their provider online, easy, clean, and clear, without being sold anything other than what they need and value
📌  How to port your number to Tello
What you get in every Tello phone plan?
Unlimited text

Free international calls to more than 60 destinations

Free mobile hotspot

4G LTE/ 5G 

Free standard shipping 

No contract 

No extra fees

Easy, online activation

24/7 Human Customer Support, should you need any help
This is our first ever 6-month deal, so don't let it slip away!
It's finally summer, folks – and we're in that thrilling territory of air conditioning, adventure, and sweet summer sales.
So this is your moment.
If there was ever a time to take the shot with a new plan, or if you know someone who could do with some wireless savings, that time is now:
🧨  25% OFF for 6 months on all plans 🧨
What happens after the first 6 months?
After the initial 6 months of enjoying the 25% discount, you'll be paying the regular rate going forward. You can downgrade or upgrade your plan, free of charge. 
💬  An extremely popular side effect: you'll get used to tiny phone bills and start bragging about Tello Mobile to all of your friends. Proceed with caution, people might be reluctant to believe that you're enjoying premium phone service at a fraction of the cost. For friends that are eager to try it out, you'll have your own referral code to share, which brings you and the referred friend $10 account credit each. 
Savings are nothing like candy. You can't have too much. 
Give it some serious thought, especially if you are not a big data streamer! Hey, even if you are, our unlimited everything plan lowers down to $29.3/month for the first 6 months of service. A steal, right?
💬  Savings check: see how much you're currently using and paying with your provider. Take the same amount of gigs and minutes and compare the cost at Tello. Then, cut 25% off each month, for 6 months in a row to see the real value of this deal. 
Making good money choices like switching to a budget-friendly phone service will allow you to save more for important things, like summer travel. Sunnies. Camps for kids. Plant babies. And whatnot? Kiss surprise fees & huge phone bills goodbye! It's time for not only a cheaper phone service, but a better one!